News : Nandun's Single Crazy Crazy Hangs On To Number 1!
It sure has been one long 5 week run for the Lankan singer & songwriter Nandun on the YES Home Grown Top 15 with his single 'Crazy Crazy'.
Not familiar? Check it out
Here's the countdown at a glance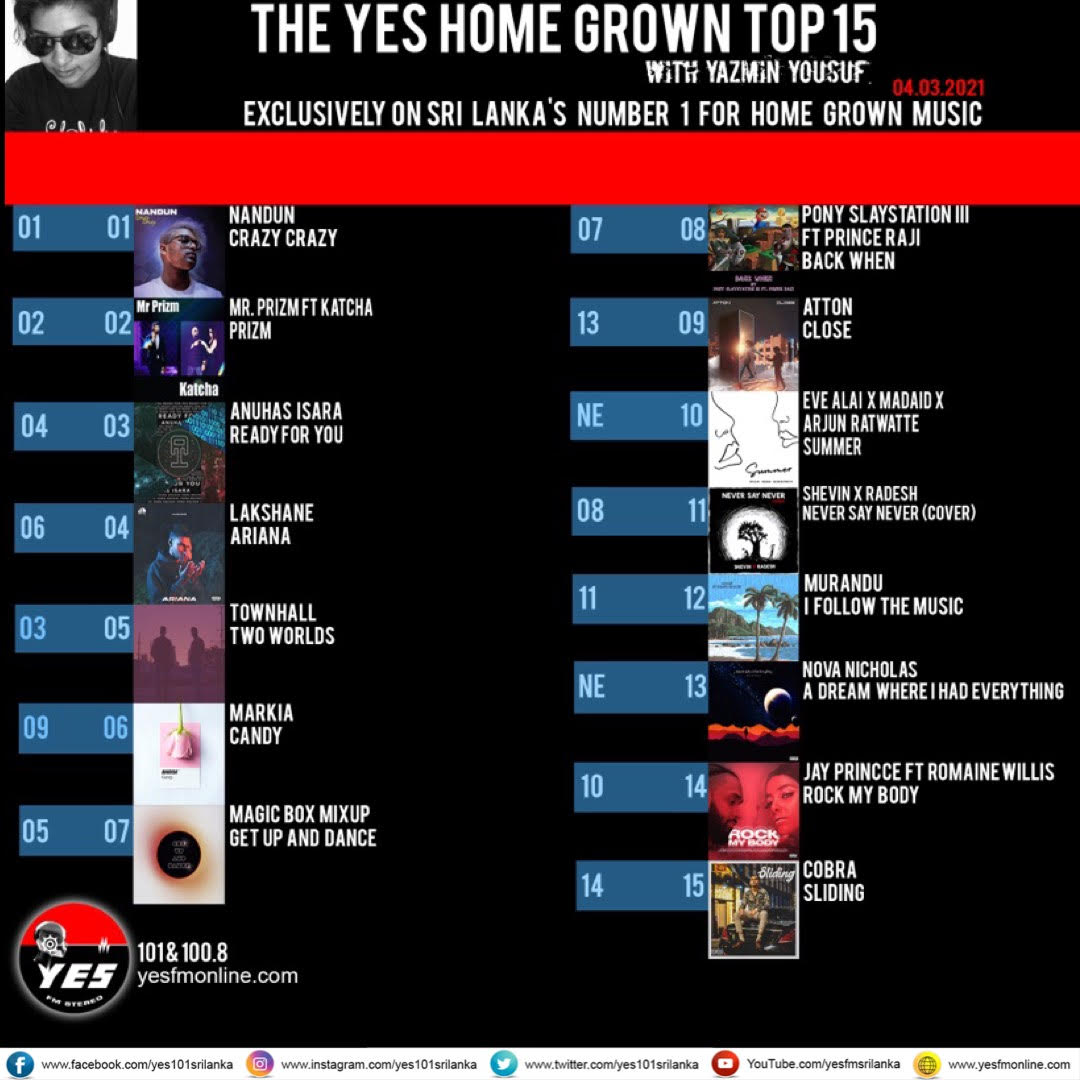 Pasan Liyanage (producer), Saveen Makalanda (guitarist/bassist) & Chathuranga Perera (rapper/Unsolved) – have the awesomest cake day ever, with a side of beer 😉 – team yazminyousuf.lk photo credits: Yasara Danthanarayana (Saveen)
Roveena has an all new cover and this one is a brilliant, soulful take of Carrie Underwood's single 'Church Bells'.
Here's a mashup we missed posting on the year of its release. 'Yana Thanaka' 'Phire To Pabona' is pretty much the same single but in 2 different languages (Sinhala &