News : 'My Kinda Heaven' Completes Week 2!
Producer Kroger sure has had 2 singles on the YES Home Grown Top 15 and last week saw his single, a collaba with DJ Mass & Romaine Willis hit number 1. This week sees the Senter Records release stay on for week 2.
Here's the rest of the countdown at a glance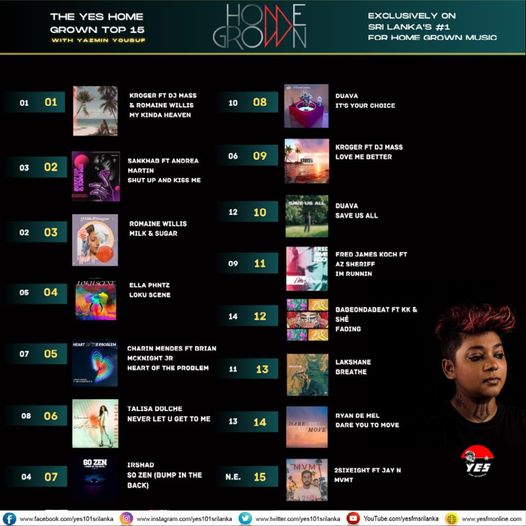 When Bone Killa made an appearance on Iraj's latest 'Ragini', we know something was up and we were right! On Christmas Day he dropped the teaser to 'Thamizhan' and just
After a few weeks of teasing, Neo's take of Justin's instaclassic is here and we think this is pretty good stuff! check it out already!
cuz sometimes it's only apt to have nothing but the finest on your name day 😉 have the best one ever you awesome bassist! photo credits:Amila Withanage support an independent