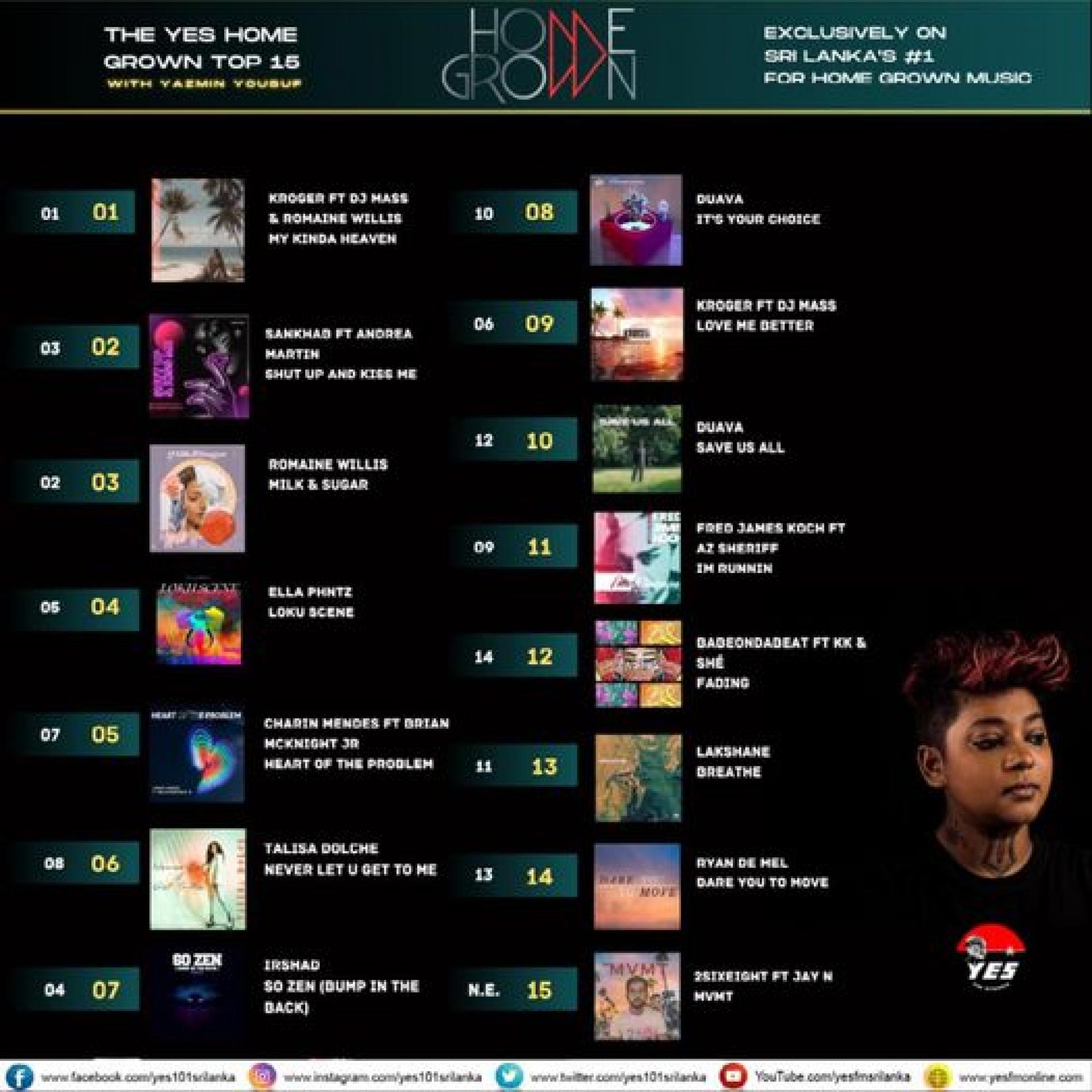 News : 'My Kinda Heaven' Completes Week 2!
Producer Kroger sure has had 2 singles on the YES Home Grown Top 15 and last week saw his single, a collaba with DJ Mass & Romaine Willis hit number 1. This week sees the Senter Records release stay on for week 2.
Here's the rest of the countdown at a glance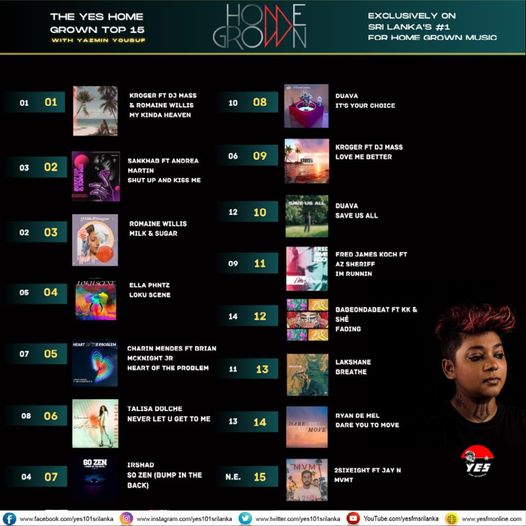 There were quite a few singles released during the weekend and here is  a noteworthy single/video by a fresh name from the scene. Get to know the singer, songwriter & producer, Surith
Lil Yachi is a fresher from the underground hip hop and rap scene of the island and here's his newest effort titled 'Fake Friends'.
we love the vibe-honesty & realness from a working class hero! this is a instant hit in our books!