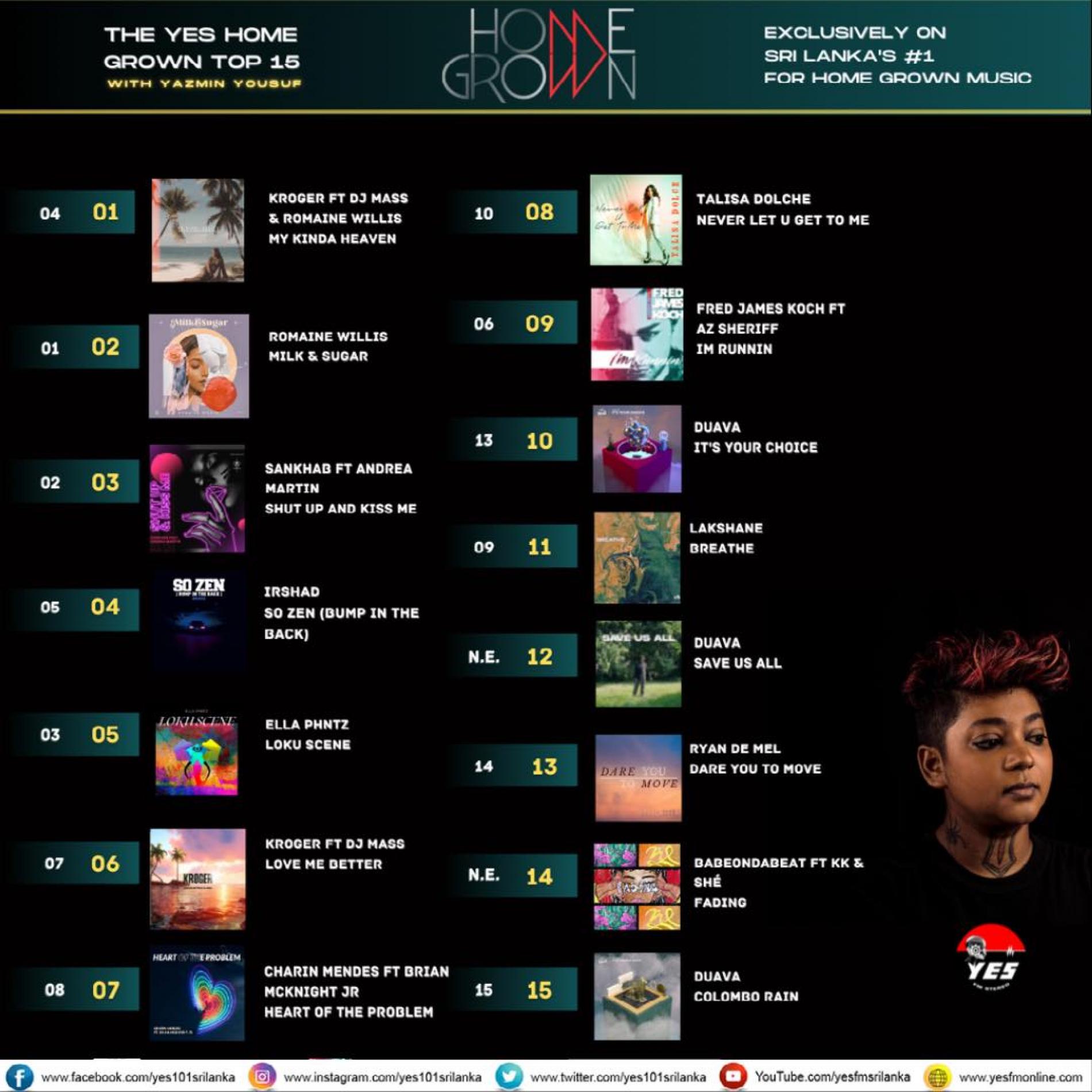 News : Kroger, Dj Mass & Romaine Willis Hit Number 1!
It wasn't too long ago when 'My Kinda Heaven' was released to the world thru Senter Records.
Yesterday marked the night the single hit number 1 on the YES Home Grown Top 15 after spending 4 weeks on the countdown.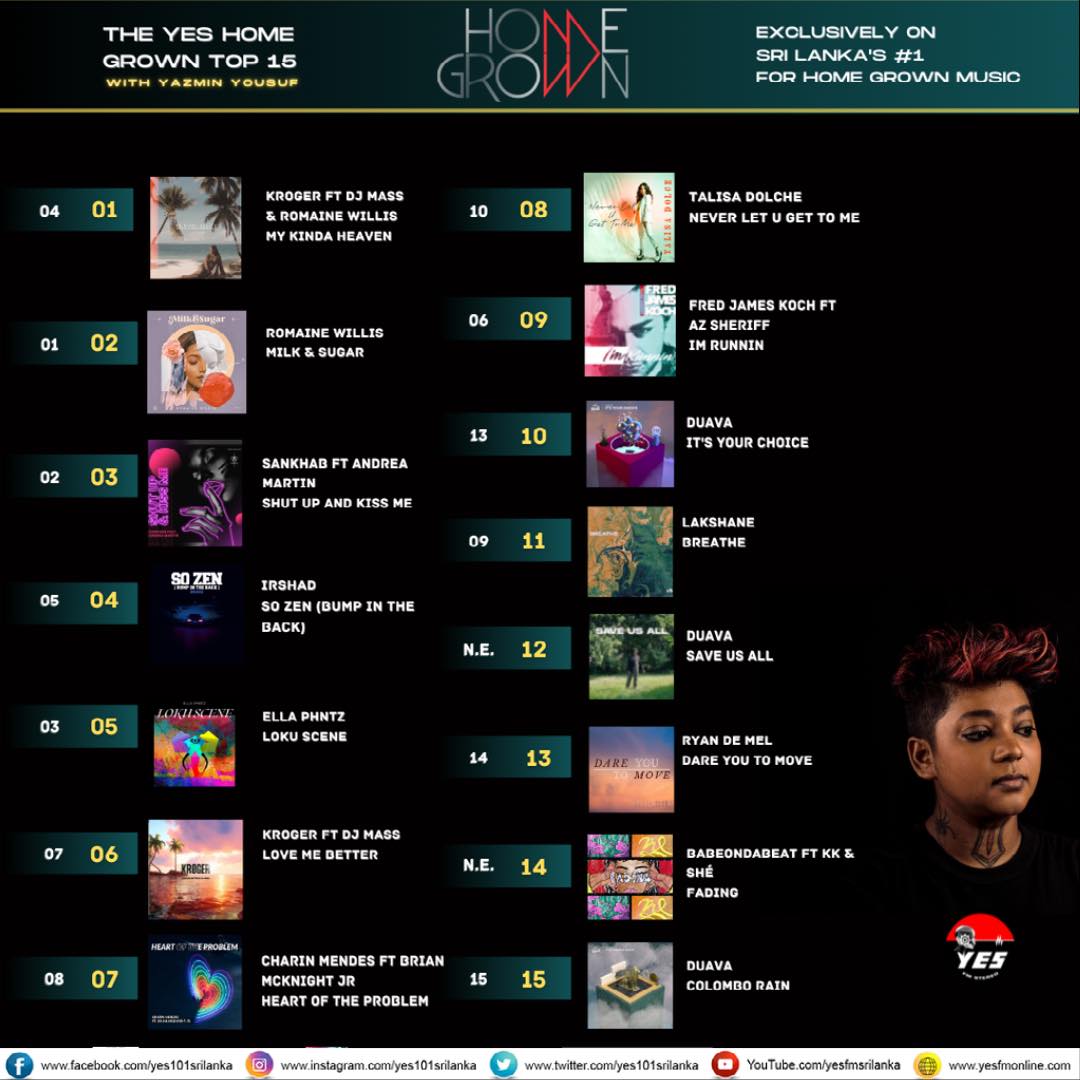 The single is Kroger & Dj Mass's first number 1 while this is Romaine's second number 1. The single is also Senter Records first radio number 1 hit in Sri Lanka.
The Ordinary Show, which is also the video launch gig for Tamara & Mr.A's hit collaba 'Ordinary People' happens on Saturday and we had to get catching up for a
Day 2 saw Discussion More Performance Art and it continued for a good measure of time..that silent message tho! Here's another performance art Isuru Kumarasingha too had a very special sort
Part 5 of Sanuka's popular 'Bathi Gee Dayawa' got released on the 27th of the month. Titled 'Anisaya', this too is another effort who's music is directed by the prolific