News : Kroger, Dj Mass & Romaine Willis Hit Number 1!
It wasn't too long ago when 'My Kinda Heaven' was released to the world thru Senter Records.
Yesterday marked the night the single hit number 1 on the YES Home Grown Top 15 after spending 4 weeks on the countdown.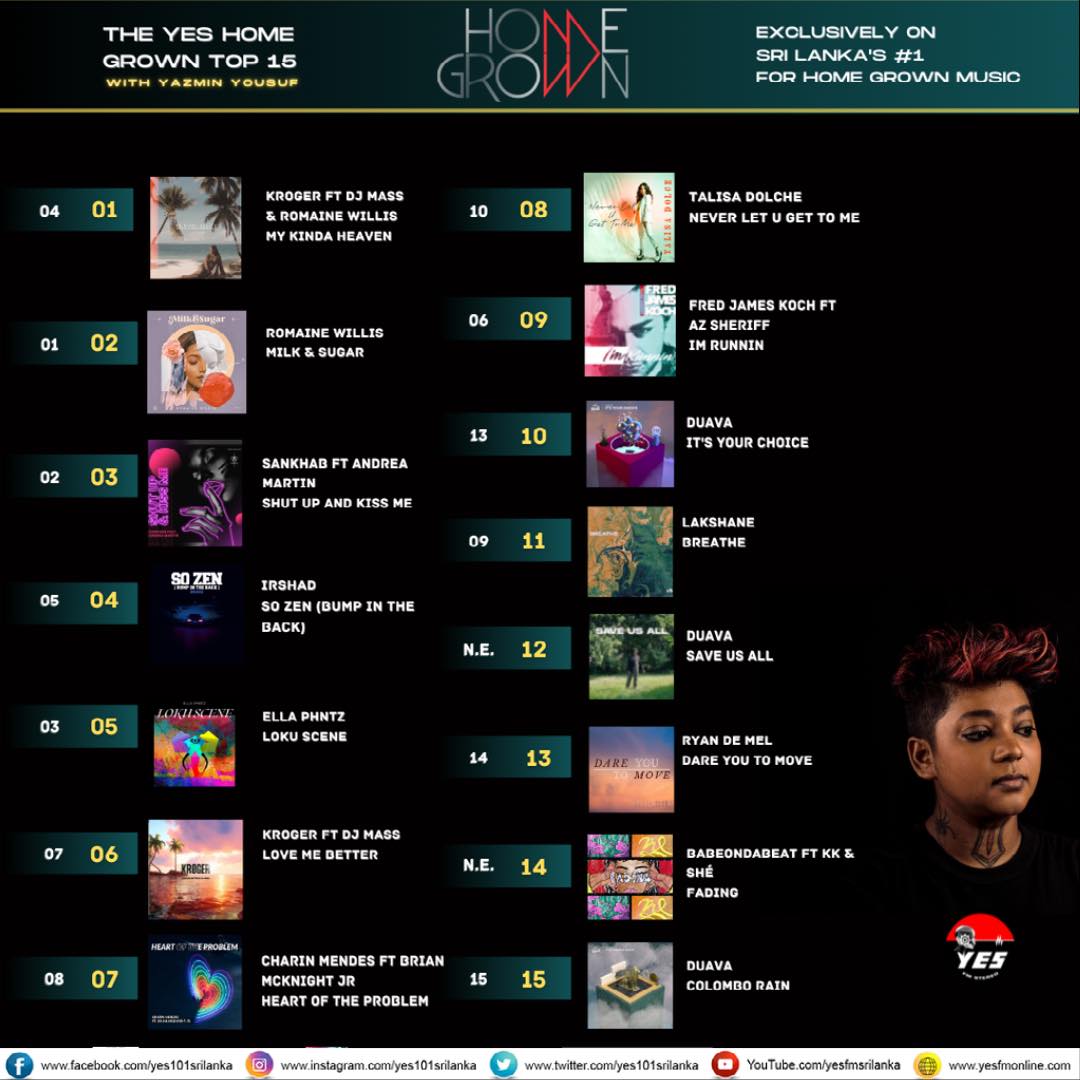 The single is Kroger & Dj Mass's first number 1 while this is Romaine's second number 1. The single is also Senter Records first radio number 1 hit in Sri Lanka.
A-Jay is one of the island's most noted Dj's & Producers and adding to his list of must listen to's, here's a pretty cool remix he dropped a few days
When this dropped a few days ago.. We were left intrigued and had to catch up with this brilliant half Lankan/British singer, songwriter & composer before she hopped on a flight.
and of you were thinking "All Of Me", well consider yourself smart..give yourself a pat on the back and check the video out. Not bad AJ, your voice has reached