News : Ethan Clark & Emiliya Kemmy Hit Number 1 On The YES Home Grown Top 15!
Last Thursday saw rapper Ethan Clark & Ukrainian singer Emiliya Kemmy hit number 1 with their debut collaba 'Colombo'. This is the first time at number 1 for either of them. The single that is produced by Cairo Rich was first released sometime back in August this year.
Here's the countdown at a glance!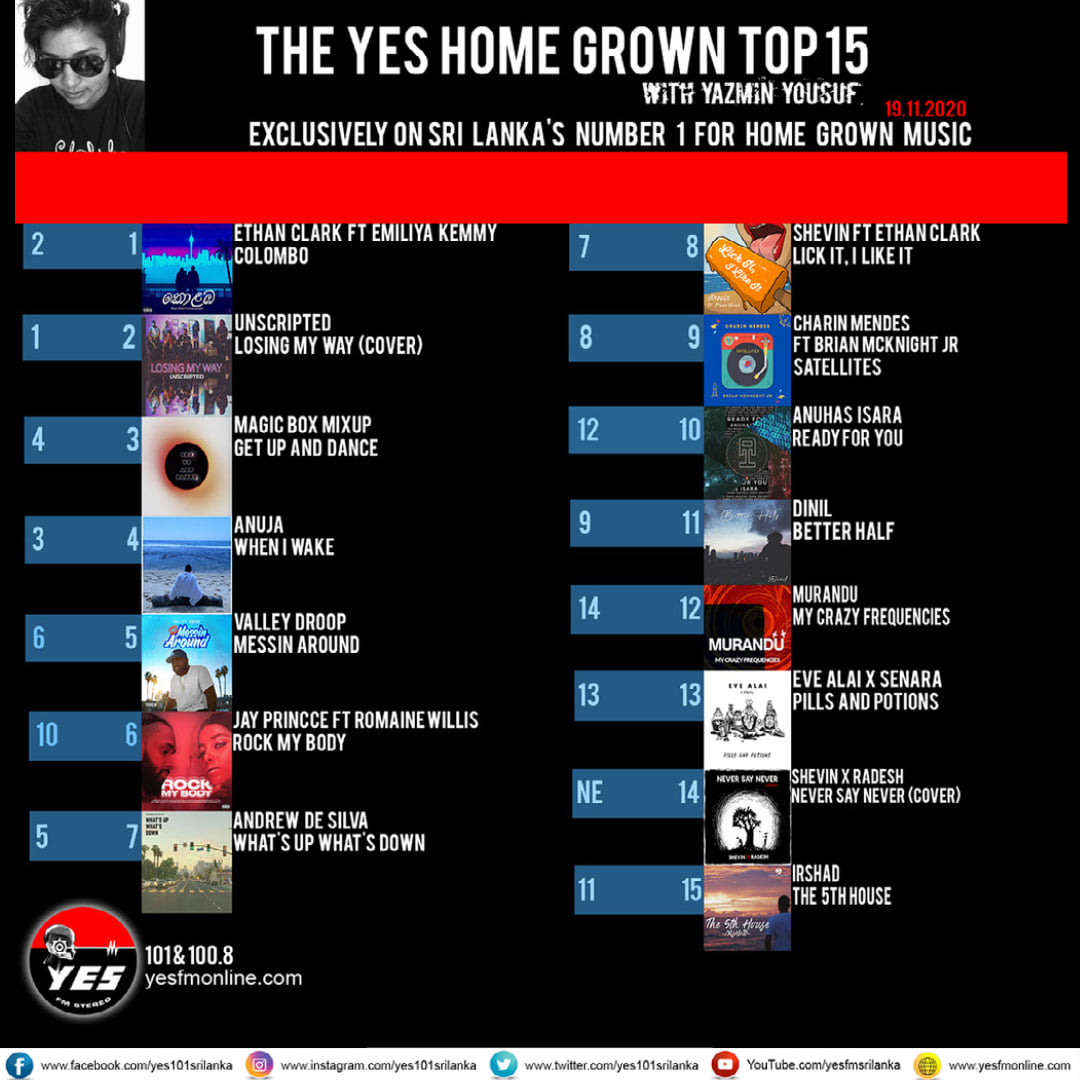 There's something undeniably cool about this band, they pretty much dare to experiment with a few sub genres electronica which is not a common thing here in SL and we
Released off Vectiva Recordings just a few days ago, this single by Colombo based Brad can be brought off Beatport..click here already
This single by producer & dj A – Jay is part of the Amsterdam Dance Compilation released thru the Last Up Music label. This techno gem along with 9 other