News : Ethan Clark & Emiliya Kemmy Hit Number 1 On The YES Home Grown Top 15!
Last Thursday saw rapper Ethan Clark & Ukrainian singer Emiliya Kemmy hit number 1 with their debut collaba 'Colombo'. This is the first time at number 1 for either of them. The single that is produced by Cairo Rich was first released sometime back in August this year.
Here's the countdown at a glance!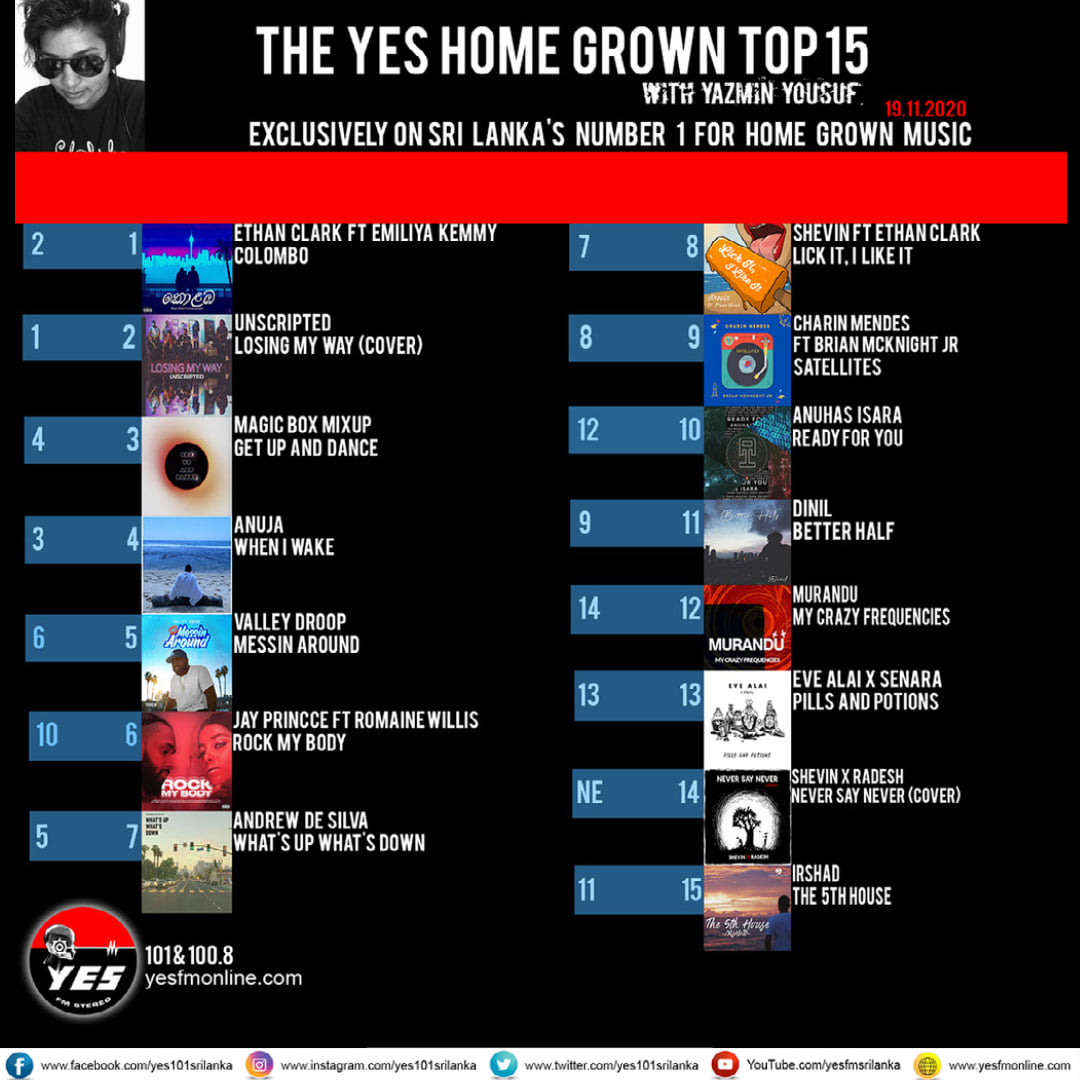 Janani by the looks of it is working on an Ep called "They Call Me Cleopatra"and this is only a teaser of what's to come..no word on a release date.
So we were not there for this year's Guitar Fest but this video right here shows a sliver of what we've missed. Such an epic cover!
It was yesterday that rapper Gajan (ex Cross Culture) let the whole world know of his upcoming collaborative Hindi single with producer Pasan Liyanage & Sydney based Deepa Ghimire. While