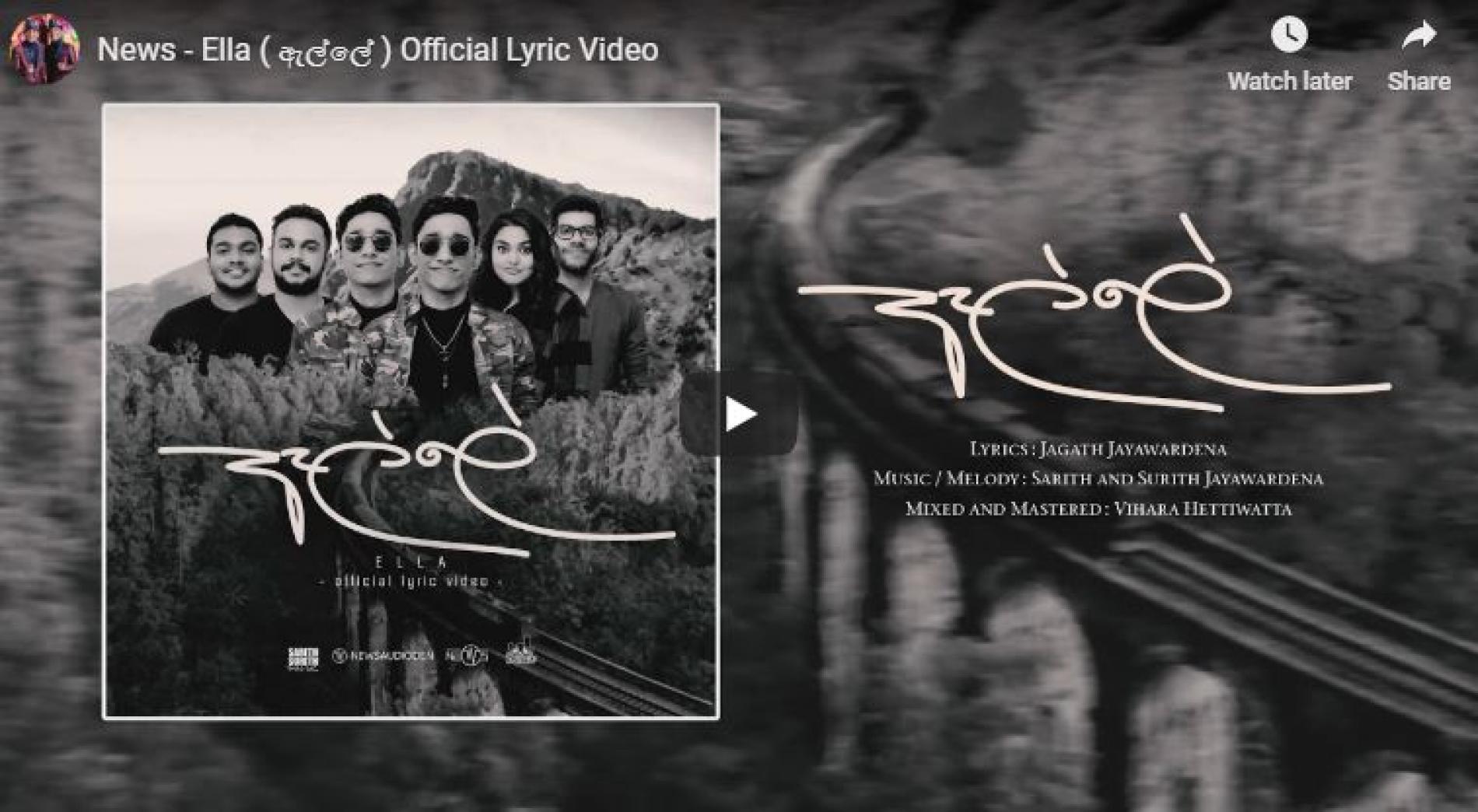 News – Ella ( ඇල්ලේ ) Official Lyric Video
Sarith & Surith are back with this all new single with their new band – News.
And there's quite a few of them too! Sheaam Deen (Singer.vocalist for Mintaka), Nathan Eardly (Singer.TNL Onstage Winner/Solo Category.2013), Chrishane Jayalath (Singer.Adagio Chorale), Thushan Kavinda Perera (Photographer.Thushan Kavinda Photography), Hiranya
J-Di is known in the Sinhala Rap scene for a few singles including his Badurdeen diss. He recently announced new music that drops tomorrow and this one is produced by
Sahangi Hansanjali's newest is nothing short of very impressive stuff. Folksy and all things very Sri Lankan, this single features Dinesh Tharanga on music & video duties.