News : Dj Dhari x Ish & Apzi Hit Their First Number 1!
Last Thursday night saw 'Ginga' by husband & wife duo DharIsh & rapper Apzi hit number 1 on the YES Home Grown Top 15! This is collectively their first number 1.
Here's the countdown at a glance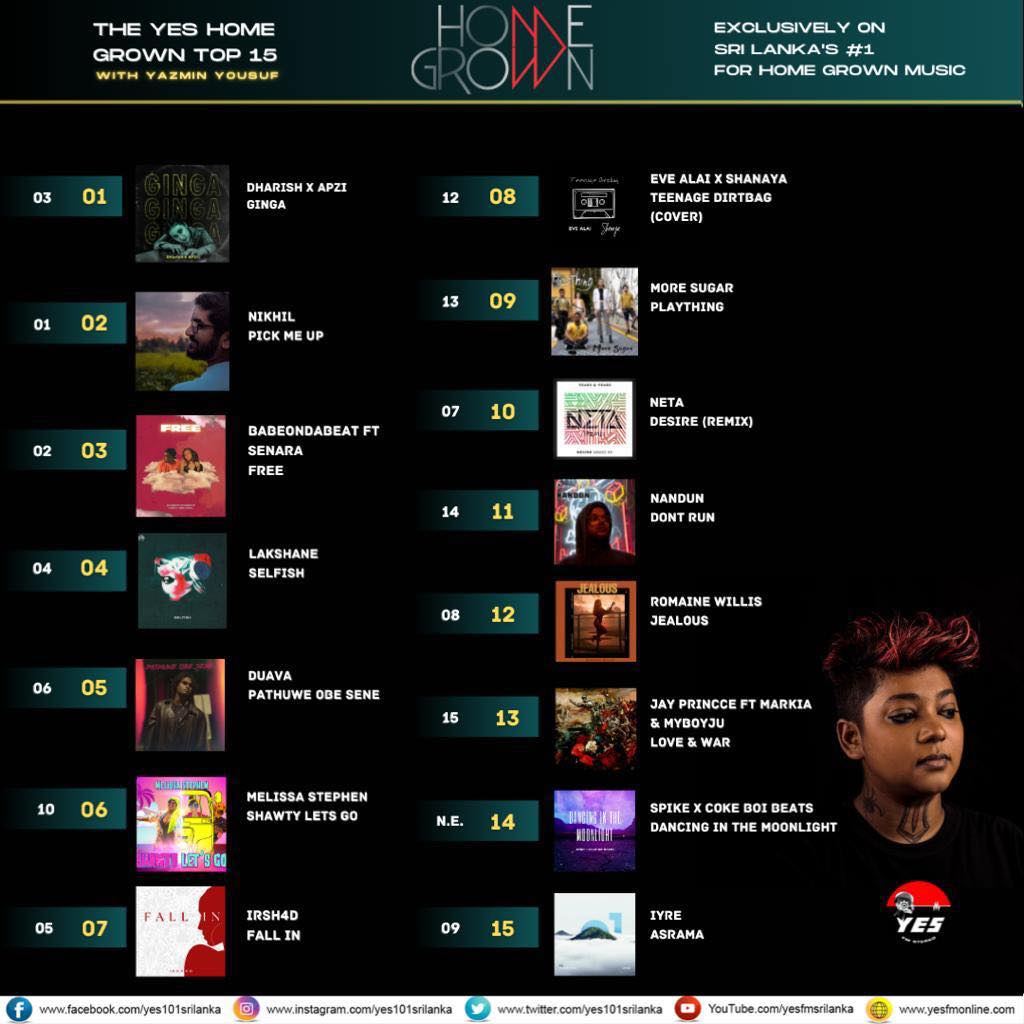 The Yaka Crew had a show in Feb and here's a moment from the concert. This is a take of two classics 'Hithumathe' & 'Neela Dase'.
Here's a remix of that viral hit that dropped during the weekend by YUKI, see how you dig this. 
Released thru SGM tunes comes this all new single by singer Dimanka Wellalage titled 'Nalola'. Click here to check out the video