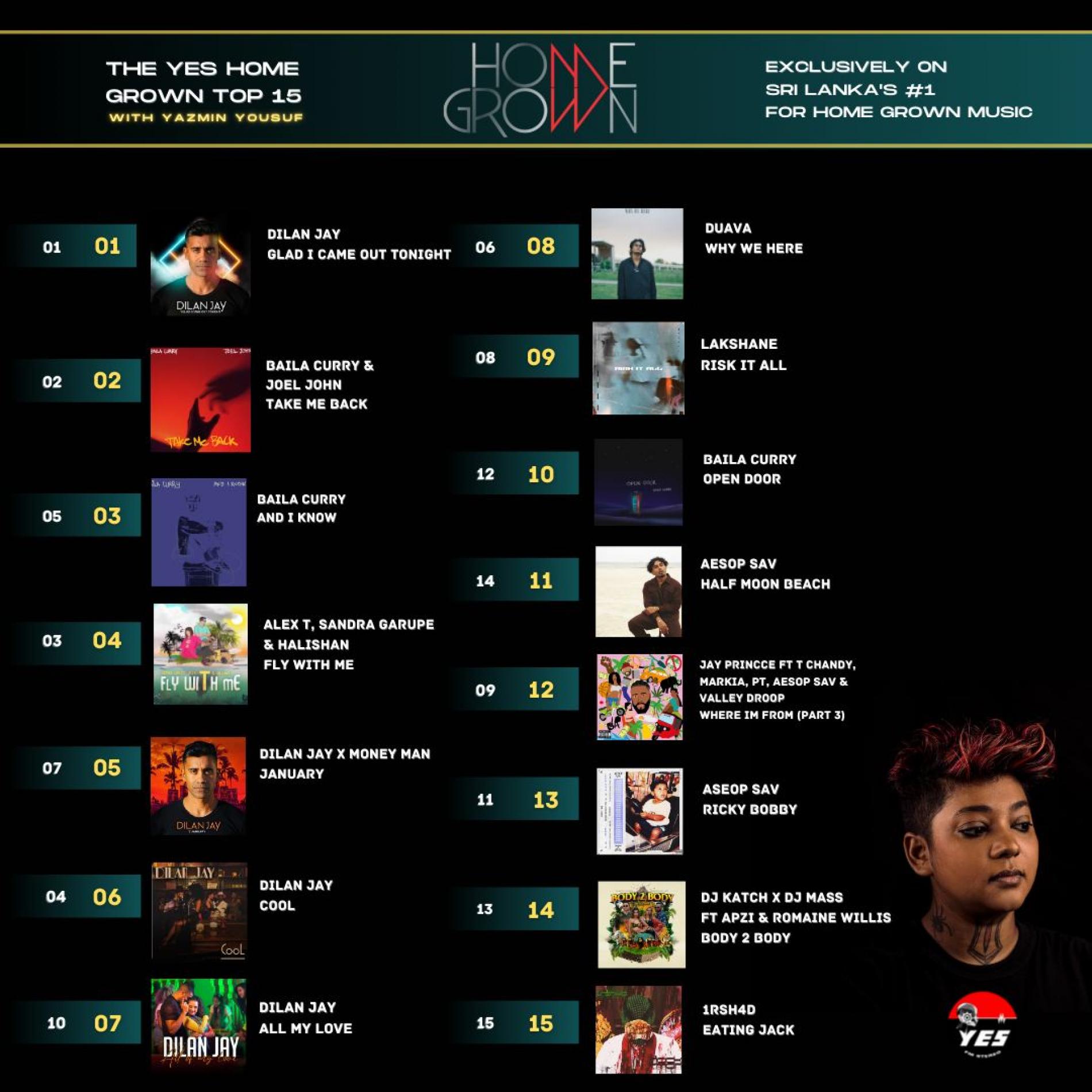 News : Dilan Jay Completes 4 Straight Weeks At Number 1!
It's not every week that you get to hear about a run of 4 straight weeks on top of a countdown but when you do, you know the single is good stuff! Dilan Jay's weekend anthem 'Glad I Came Out Tonight' completes week 4 on top the YES Home Grown Top 15 and is one of those singles you need to get familiar with!
here's the countdown at a glance.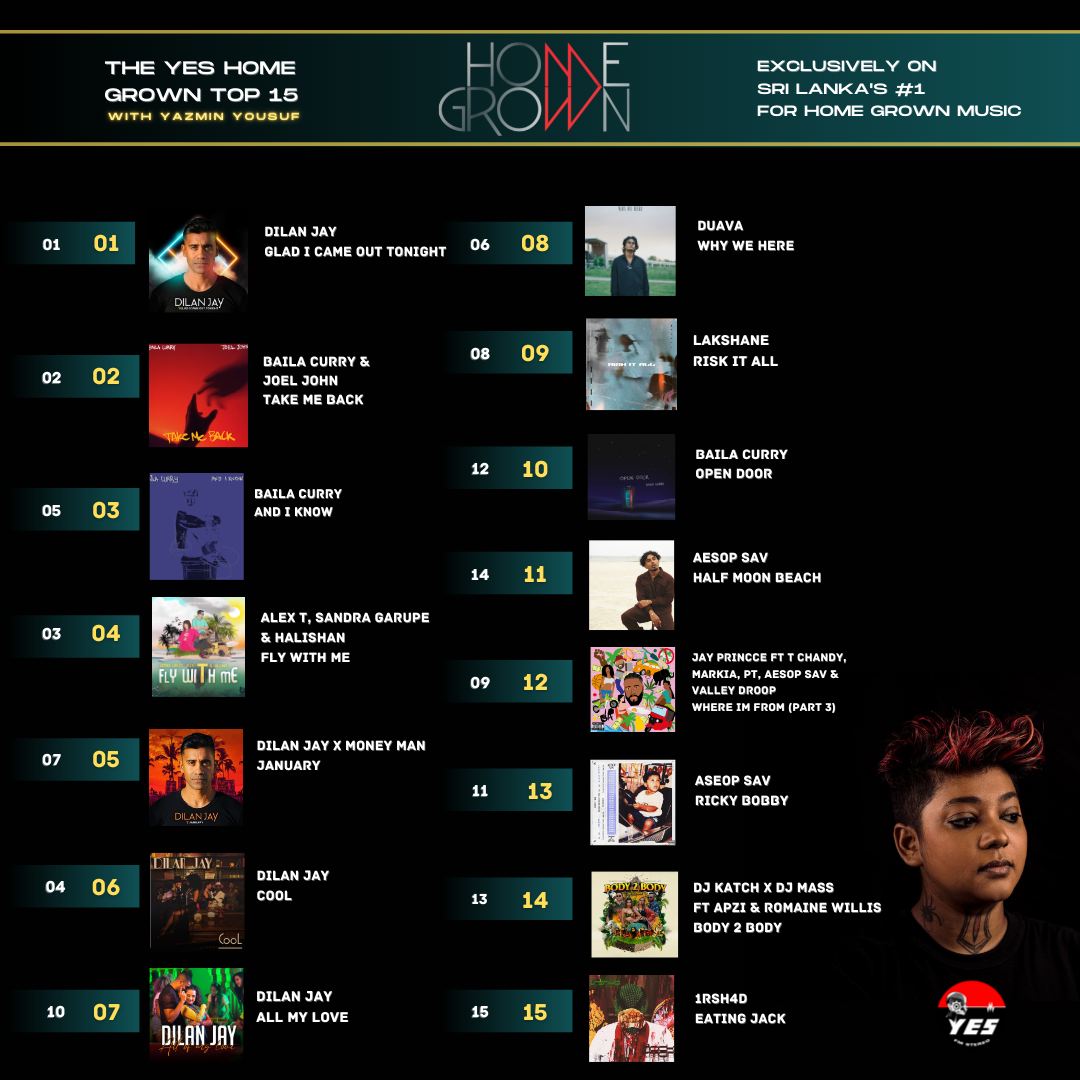 Proof of that? The single reclaiming the top spot on The YES Home Grown Top 15! Congratz to Natasha, Rohitha & Pasan on this! Word is that the official single
And here's yet another offering from Italy based Lankan rapper Kao$ which got release yesterday. See how you dig this.
Released during the weekend is this all new bi lingual (Sinhala & English) rap effort by Dota featuring Snowtran and church music.