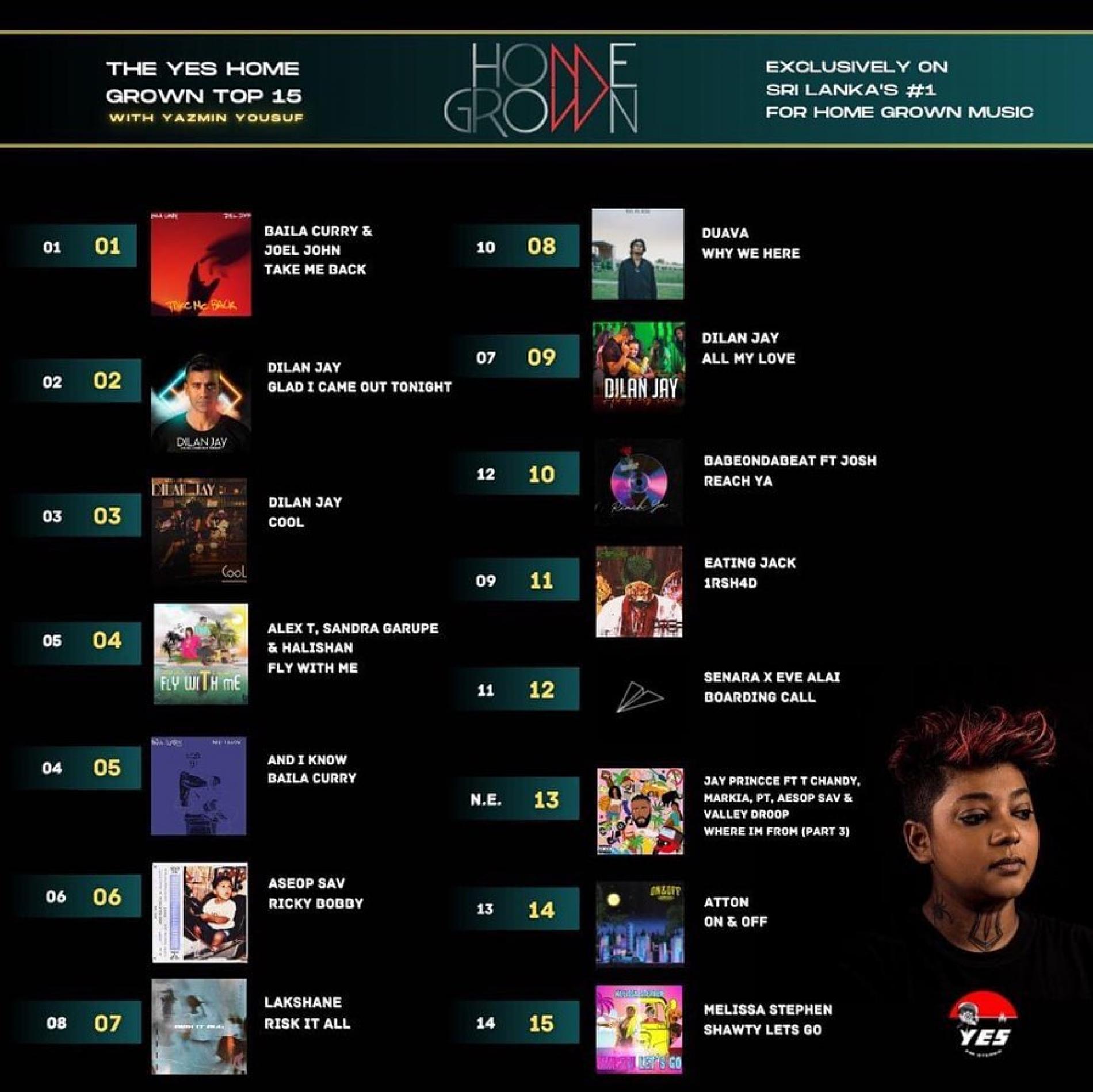 News : Baila Curry & Joel John Stay At Number 1 For 4 Weeks!
It's official! The one man project that is Sri Lanka's favorite – Baila Curry, completes his 4th with at number 1 with 'Take Me Back', a collaba with Joel John. Here's the single in case you aren't familiar!
Here's the countdown at a glance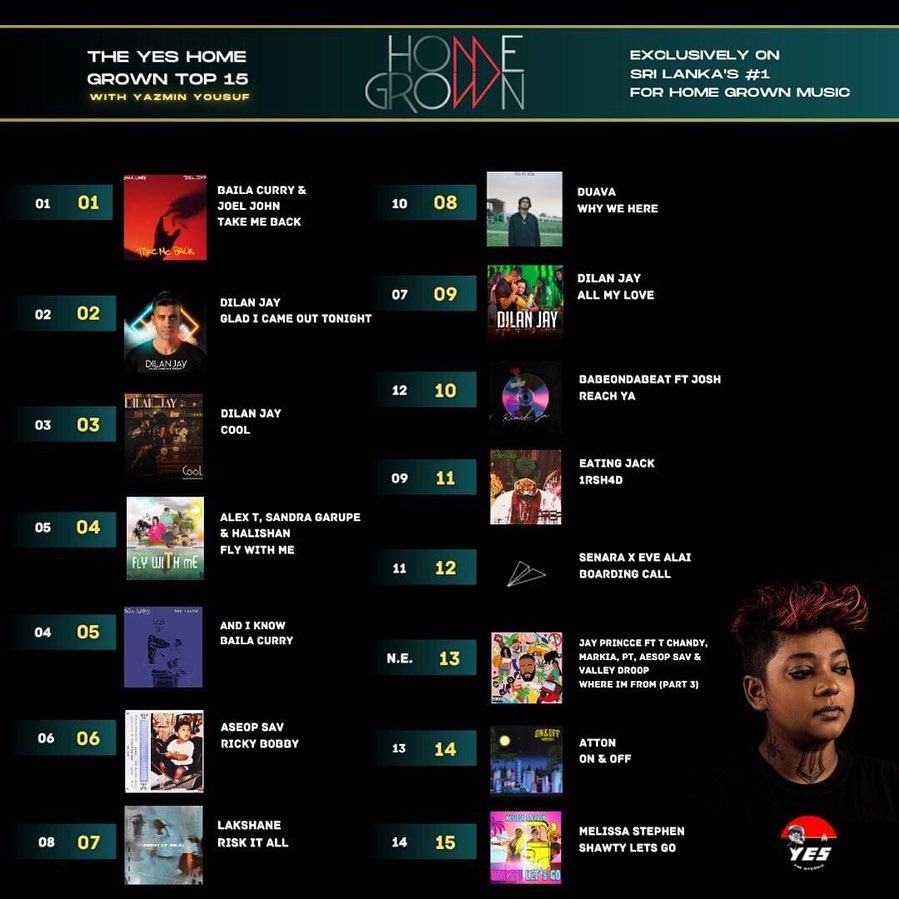 we've always known the guy to come up with some pretty sweet rnb tracks and this looks like no exception from his previous efforts, a lil less emo perhaps 😉
This remix of Drake's single "6 God" is loaded with some  killer sonic signatures only Dropwizz can deliver and did we tell you that this is up for free download
Yohani & Tehan Perera have an all new collaba coming out on the 10th of Feb! Titled 'Gajaman Nona', it sure sounds like a future hit in the making.