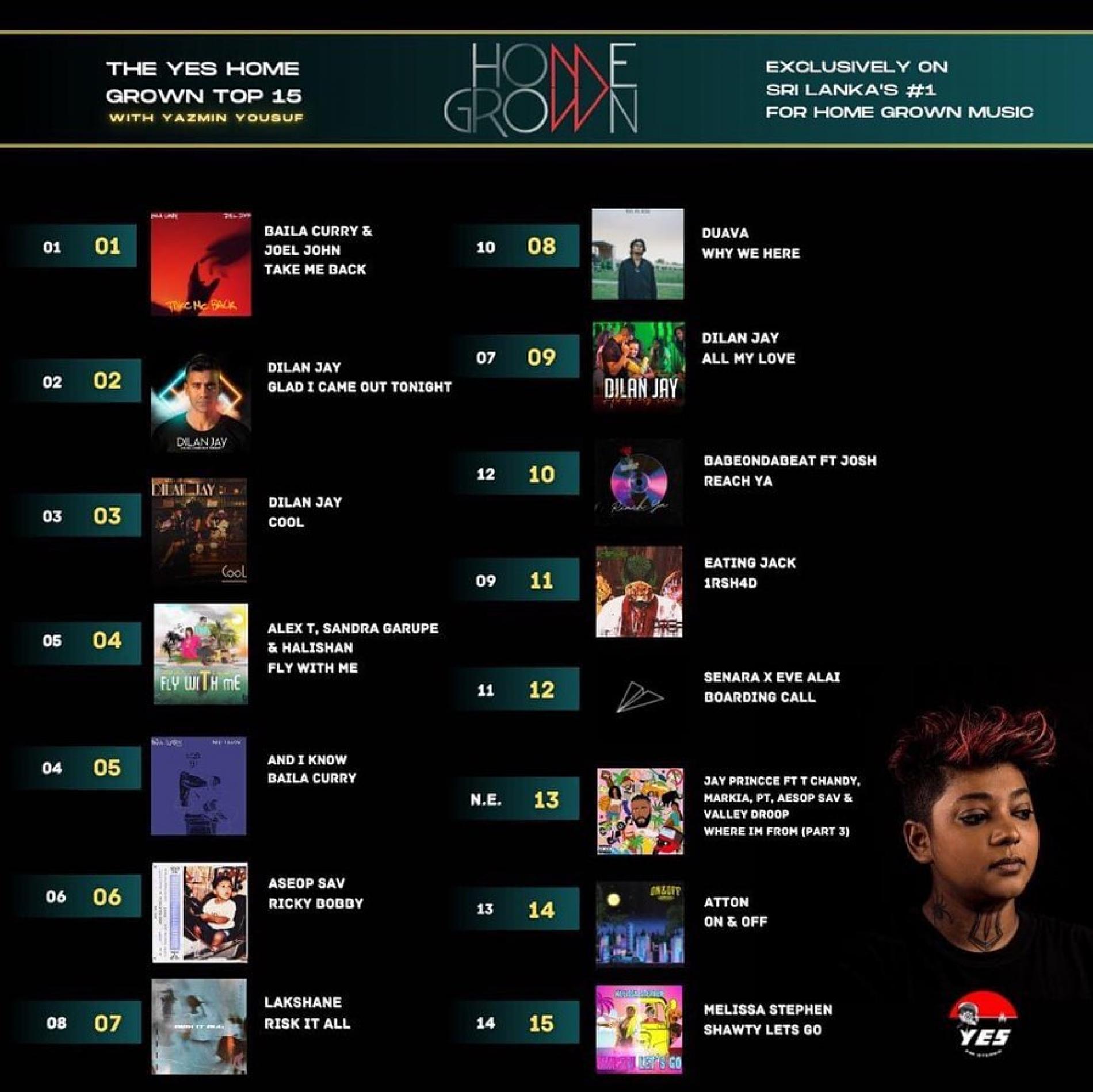 News : Baila Curry & Joel John Stay At Number 1 For 4 Weeks!
It's official! The one man project that is Sri Lanka's favorite – Baila Curry, completes his 4th with at number 1 with 'Take Me Back', a collaba with Joel John. Here's the single in case you aren't familiar!
Here's the countdown at a glance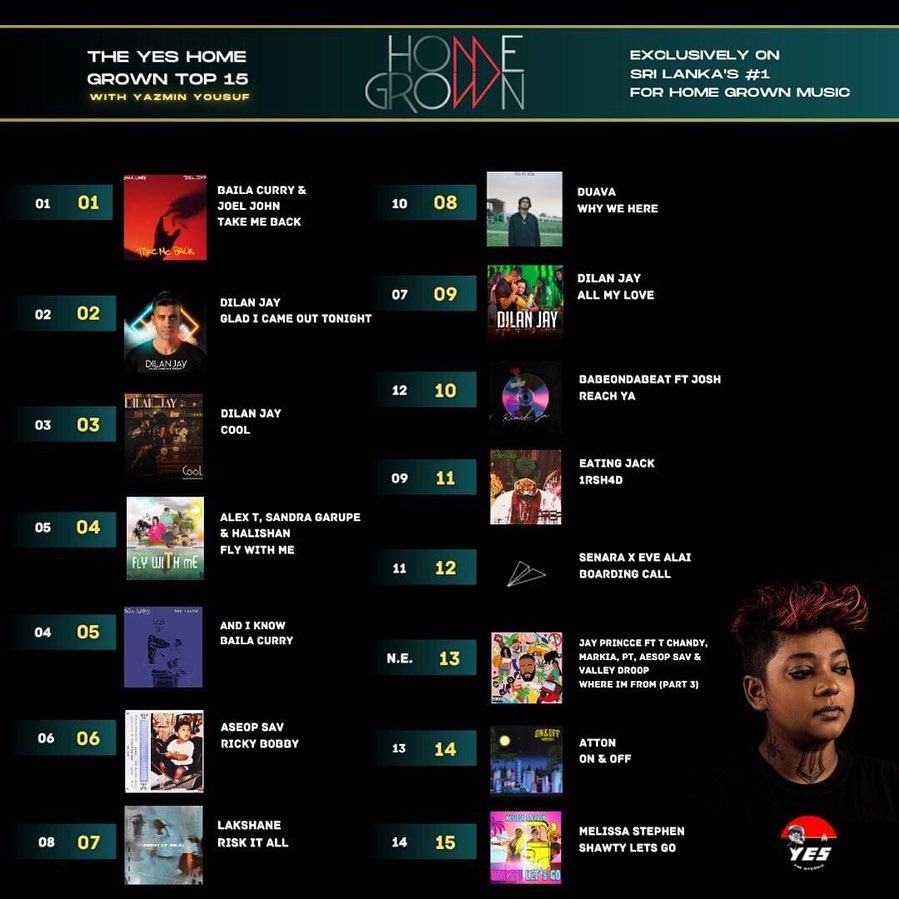 Here's another release that dropped last weekend and it's by freshers Knifer & Cj. 'Visen Sapa' is a Sinhala rap single that is produced by Aki Vish.
Filmed at her Album launch, here's rock princess Shehara with her take of 'Amaranthine'.
This is a very interesting combo of songs to be covered in 4+ minutes, share if you dig