News : Atton Stays Strong AT Number 1 For Yet Another Week!
And it's a collective of 4 weeks (3 weeks consecutive) for the Australia based Lankan with his first number 1 on the YES Home Grown Top 15! Not familiar with the song? Just click play.
Here's the countdown at a glance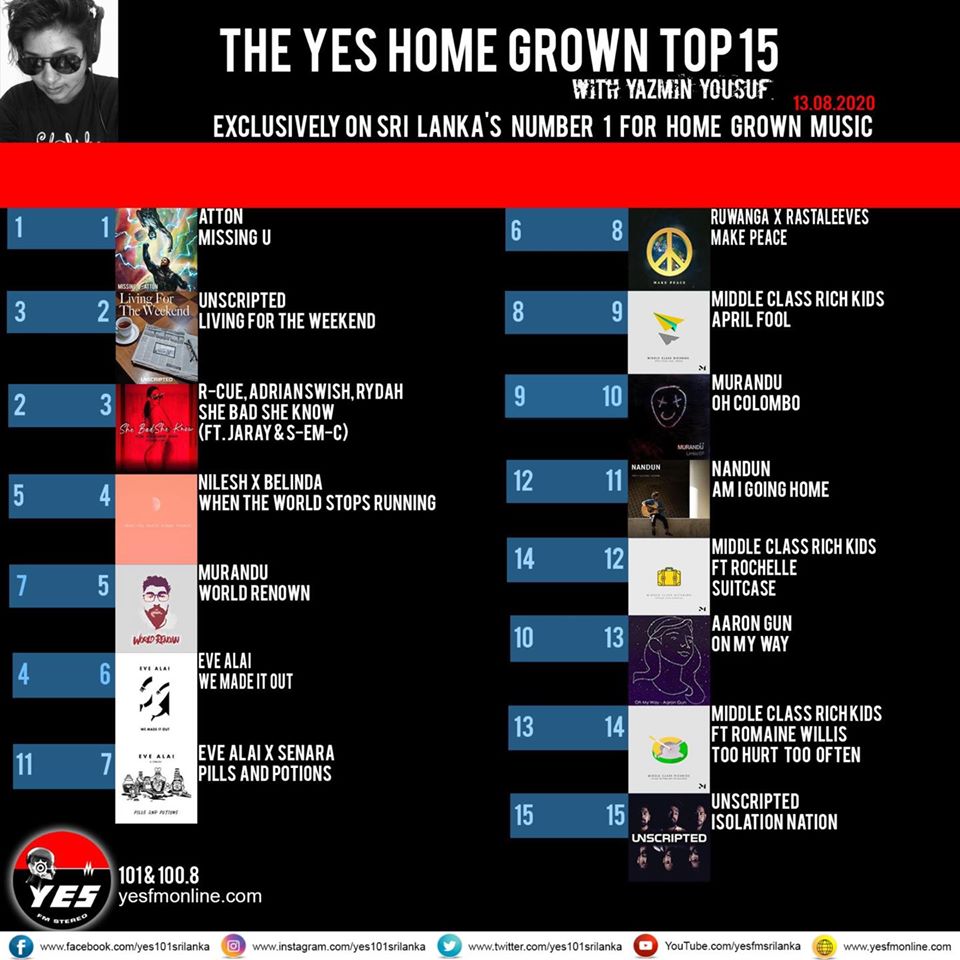 Gospel singer Jerome Silva is back with this all new take of 'No Longer Slaves', originally by Jonathan David and Melissa Helser.
The Electro Doctors are a fairly new duo (Pero & Pushy) from home and while they are yet to be recognized by most, they've done pretty well for themselves even
The Rock Saturday revival is almost here and we hope you're ready for the first edition of many, click for deets from the organizer.