News : Atton Hits Number 1 On The YES Home Grown Top 15
It's official, singer & performer Atton hit number 1 last Thursday with 'On & Off'. This is his first number 1 of 2022 and in case you're not familiar with the single, have a listen already!
Here's the entire countdown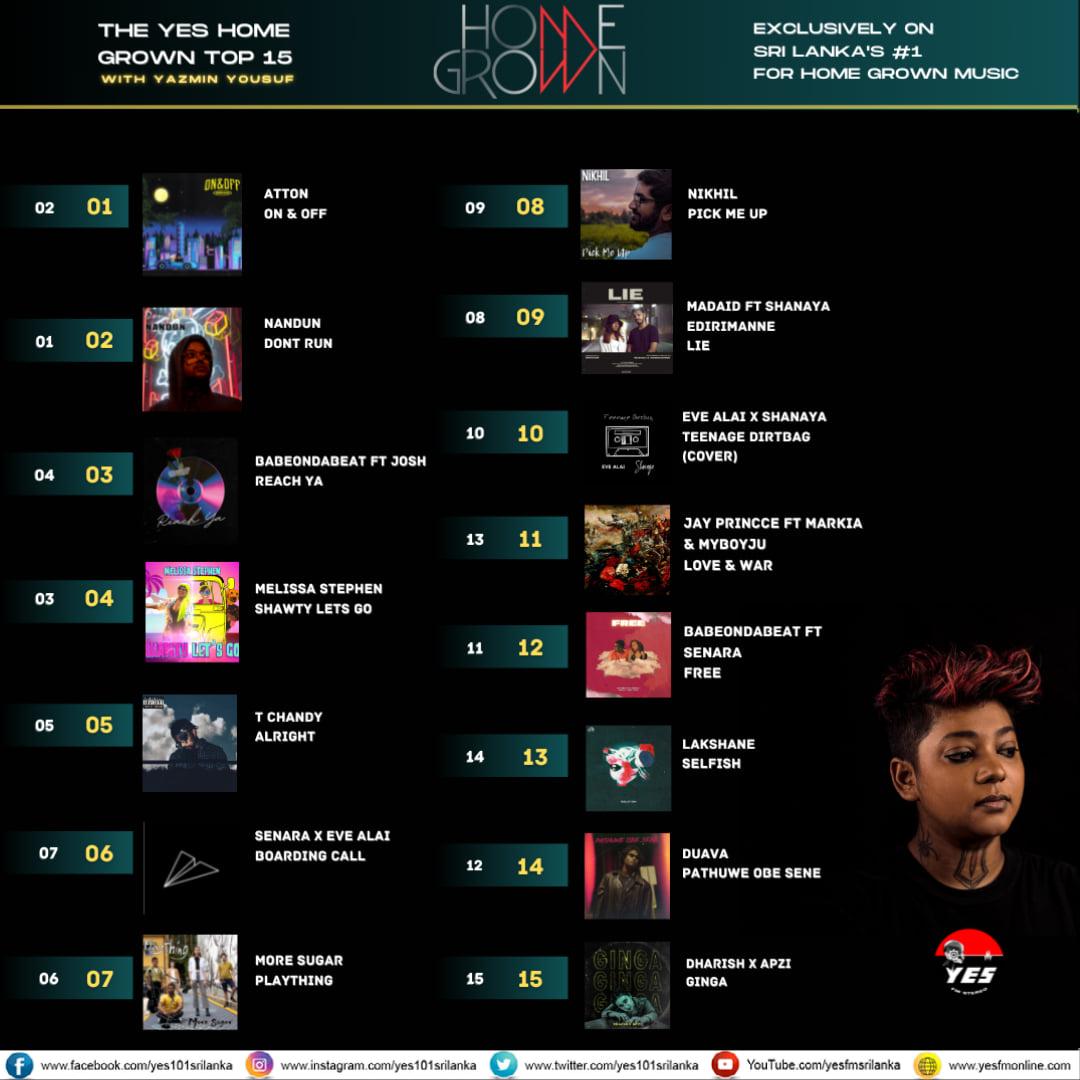 Singer Q is back and here's er first drop for the year, a very neat take of Lianna La Havas's single – 'Unstoppable' .
'Mama Thambi' dropped last week on the internet and we think this is a powerful single in it's own right, as rapper & producer Costa takes on the subject of
Who doesnt like a good ol awesome set by Tim Tim? we've heard no haters ever, get with the music and enjoy this mix! DEEP on FIRE by Timtim on