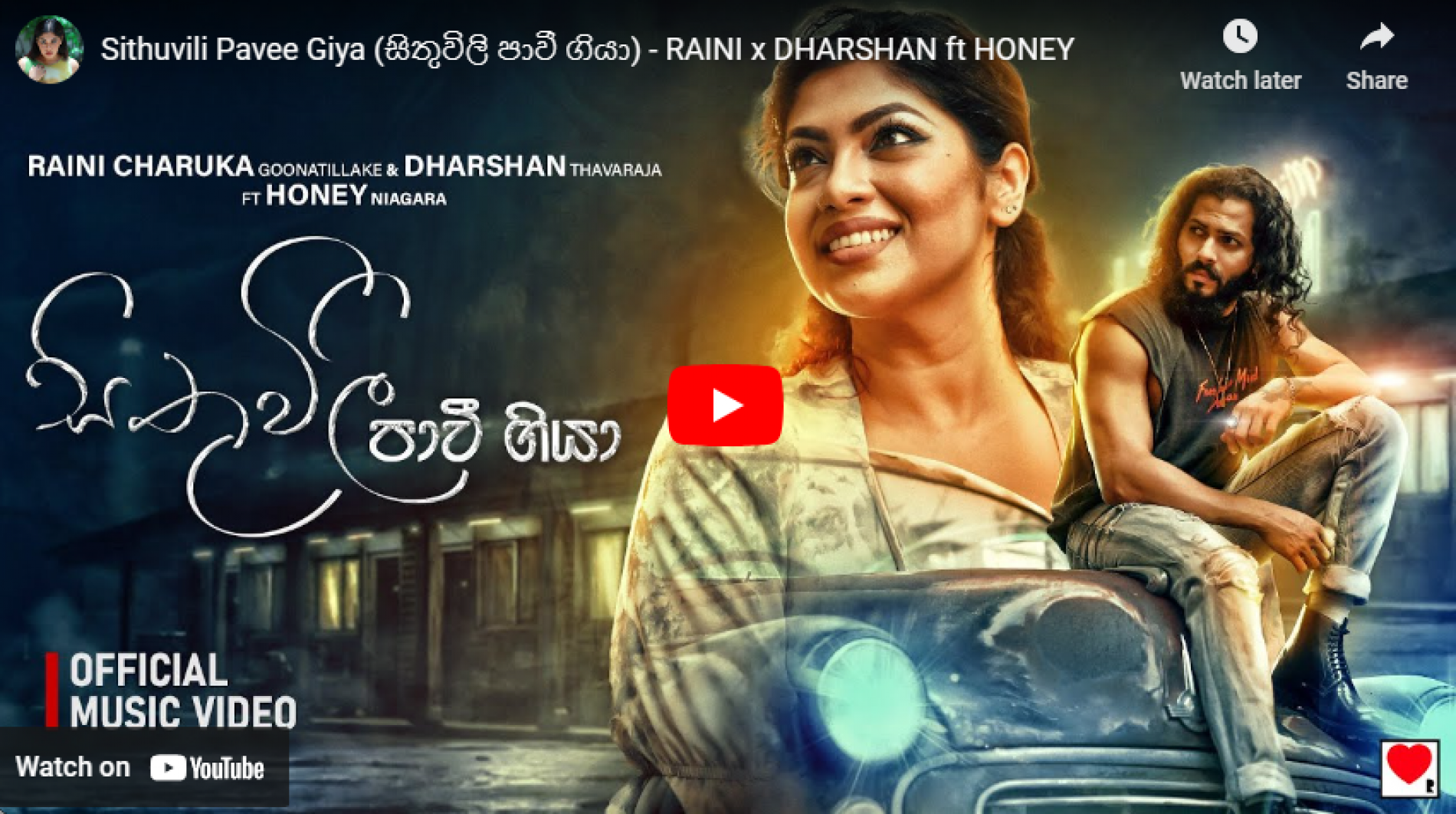 New Music : Sithuvili Pavee Giya (සිතුවිලි පාවී ගියා) – RAINI x DHARSHAN ft HONEY
For the first time, we get to see Dharshan sing and his vocals are on this new single here with Raini and him, featuring Honey Niagra. The music, mixing and mastering for 'Sithuvili Pavee Giya' There is also an upcoming series announcement at the end of the music video!
You've heard the single on YES101 and in case you cant get enough of the single that's a fast climber on their countdown, here's the live take Sri Lanka. a
While we're not too sure which band he's from, he sure is one of those artists that could be a potential "watch out"type..check out his take of this classic!
Here's another single to discover by the ex Picasso Recess front.man..taken off his ep "Of Waste & Want", here's a free single you got to have! Of Waste and Want