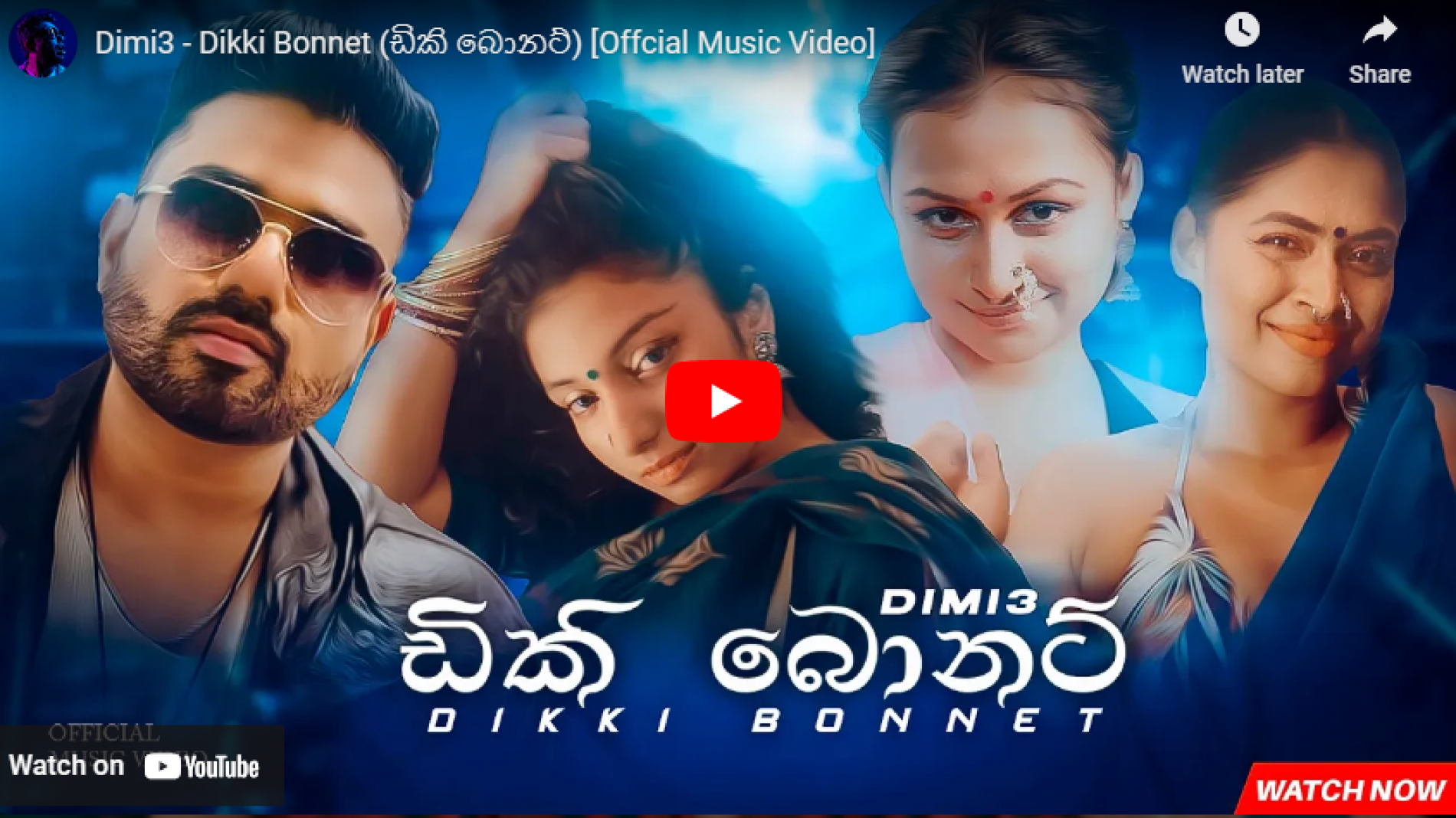 New Music : Dimi3 – Dikki Bonnet (ඩිකි බොනට්) [Offcial Music Video]
Released sometime last month comes this super catchy & single by Dimi3! 'Dikki Bonnet' is a certified dance floor single, and is made for the good times!
The single is performed, written, produced and is mixed by by Dimi3himself with a little help from Jizzy. The additional programing is by Amizio, the video is directed by Vidusha Peries & the editing and colorist is Kasun Kavinda.
Mika Ceylon is back with 'Cave', a brand new offering which once again features producer Ryan KP and while this is one of her darker singles it sure owns that
Light, fun and full of the feels is this all new single by Dhanjaya Hettiarachchi. The video comes complete with a comic book style to it.
7 tracks in one amazing mashup by Yohani! Titled the Yohani Mashup 2021, this is Derana Fm's first produced music video release.