Mystic Melodies @ Pushpa'sPlace Creative Lounge (23rd)
we recommend this event if all you want to do is enjoy some real (secluded form the normal) time out, with some of the best musicians in lanka and of course the real good food at Pushpa's Place (the chicken pizza is a MUST). Its not a hard place to find either.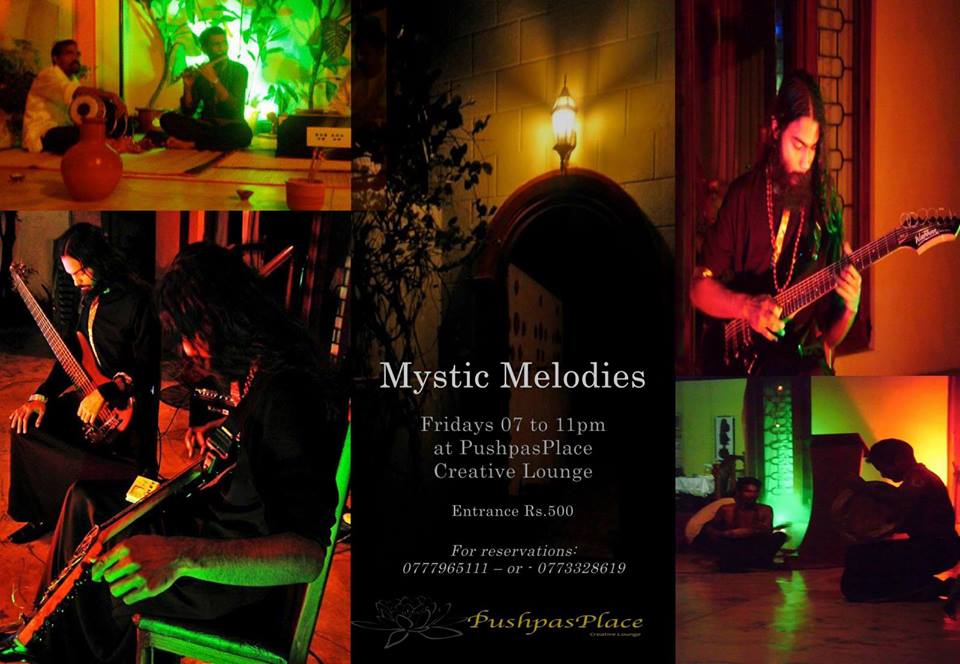 fb event page:https://www.facebook.com/events/1409353022610441/?ref=25
Soulful, epic productions It was in March when (half british/half Lankan) Georgie Alice revealed that she would be releasing this single; We think its a pretty fine work of sonic art
This is what it is: "This Is Sri Lanka" (a single released by producer Pasan Liyanage) with vocals from the Sahashra guys…how'd you find this effort?
You will remember Hirushi as girl who owned "Andura" with her piano and she's back with this brilliant take of that Macklemore hit from not too long ago.