Markia To Be Supporting Jay Sean *Updated
In a release on his fb fan page earlier today theJay Sean announced that he had to cancel the tour but on the brighter side, he does mention the word "rescheduling" =) which means you still might be able to catch Markia, his team & Jay Sean all on one stage.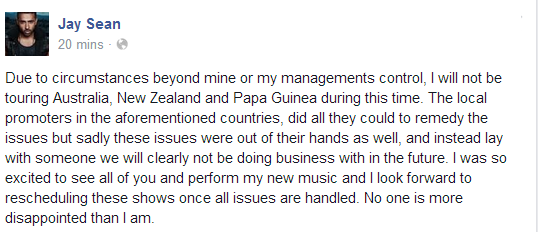 If you're in Australia, man you can get yourself more than just a double dose of awesomeness! Excitemuch!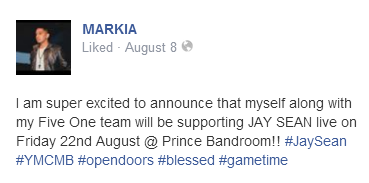 you might remember him as the drummer for Montesegur, yes he can sing and he can sing better than most drummers ever could..here's his take of Jason Mraz's instant classic.
If you're into theater from Lanka, then 'Well, Mudaliyar' is one Ceylonese theatre piece you cannot miss out on this weekend and here's why.  Want to know more, click here
Released on Sunday, here'a brand new single by rapper Spike..a first for him too as he delves into RnB for the first time. Get this itunes exclusive ready!