Markia To Be Supporting Jay Sean *Updated
In a release on his fb fan page earlier today theJay Sean announced that he had to cancel the tour but on the brighter side, he does mention the word "rescheduling" =) which means you still might be able to catch Markia, his team & Jay Sean all on one stage.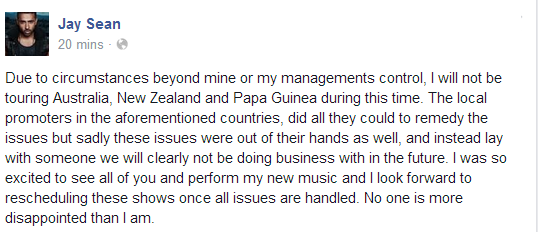 If you're in Australia, man you can get yourself more than just a double dose of awesomeness! Excitemuch!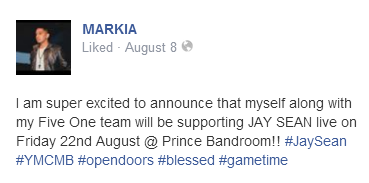 Who knew that them meeting each other at Sindu Tv was going to create an epic collaboration one day? Intense, intricate and probably the first Drumstep remix of a progressive
We read that there will be a Best of 2013 edition of this series which should be epic, till then here's episode 13
This is where you get to check out your favorite finalists (soloists & bands) take on their favorite jams with the minimum and this at the comfort of your own