Maarion Elsz: Shiva's Fire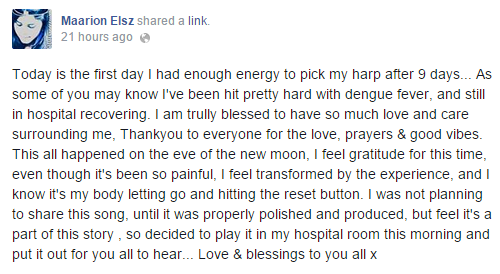 We hope you recover soon and get back to being your awesome, healthy self again!

MAARIØN ELSŻ • Shiva's Fire from Natasha Nathanielsz on Vimeo.
ChamelShav has been known to be the price of youtube in his own right and has been known for his takes. Here's his original 'Sarasiye' which we think is such
There were supposed to be 2 mini freestyle sessions on the YES Home Grown Top 15 on Thursday but since they were strapped for time..we're glad Markia took the time
Canada based trumpet player & vocalist, Tara Kannangara is back with this epic take of Peter Gabriel's classic and what a take this truly is..audio & video both!