Lakshane Checks In At Number 1 With 'Groupie'
It's pretty rare that a single checks in at number 1 in its debut week, making it pretty much one of the strongest singles from Sri Lanka's only home music countdown on radio – The YES Home Grown Top 15. He was closely followed by another Melbourne Lankan, Markia with K.O.
Congratz to Lakshane on his viral / radio hit 'Groupie'!
Here's the countdown at a glance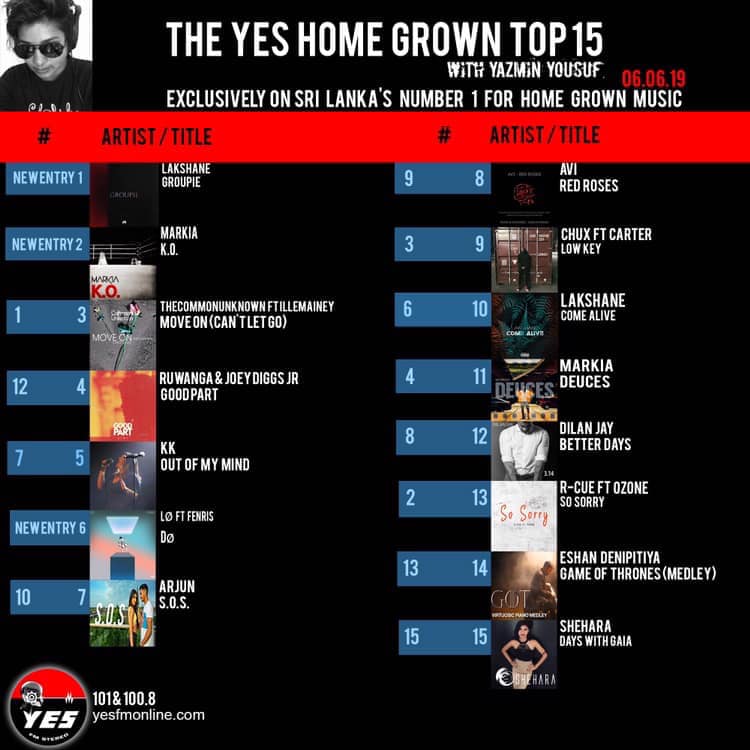 This single we feel is one of the biggest out this year and here are some of the reviews so far…. Click to check out Natalie Soysa's review  Page 2 of
Released last week, here's producer & film man Bo Sedkid's debut EP..a 4 track collection of clever amalgamation of beats and moods.
It's been a little over a year since he's put a video out and we're looking forward to it! in the mean time here's his debut video with Isuri D