Lakshane Checks In At Number 1 With 'Groupie'
It's pretty rare that a single checks in at number 1 in its debut week, making it pretty much one of the strongest singles from Sri Lanka's only home music countdown on radio – The YES Home Grown Top 15. He was closely followed by another Melbourne Lankan, Markia with K.O.
Congratz to Lakshane on his viral / radio hit 'Groupie'!
Here's the countdown at a glance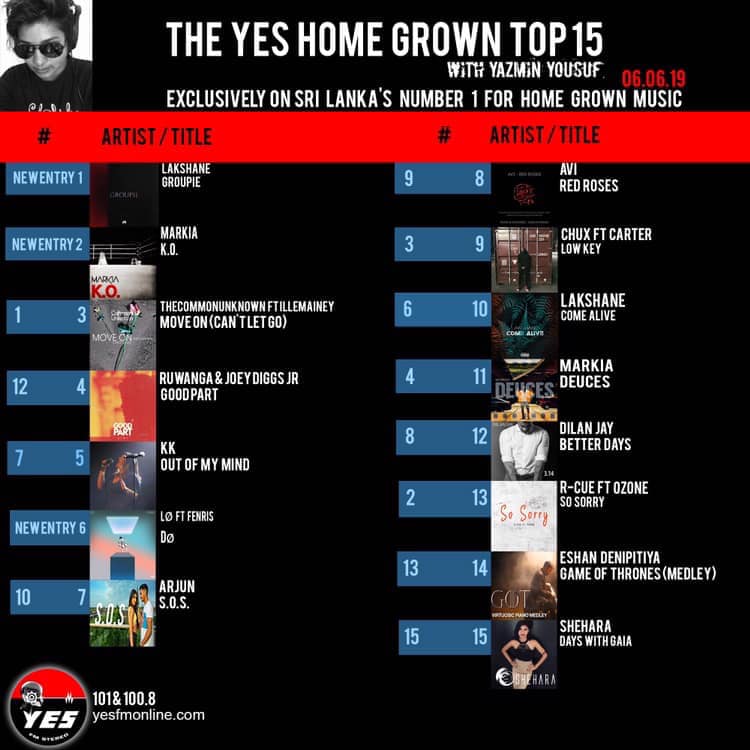 Virally Krunked! as it turns out is going to be a weekly release from the newest addition to E.D.M. City's family of Dj's+Producers..packed with high energy trance and progressive, this
They dropped this announcement a few hours ago! till the big drop on their social media, here's Lanka's first clay animation video.
Its not the easiest thing to do a song like this especially when the original singer – Mandy Moore raised the "emotion in voice standard"super high but our girl J