Lakshane Checks In At Number 1 With 'Groupie'
It's pretty rare that a single checks in at number 1 in its debut week, making it pretty much one of the strongest singles from Sri Lanka's only home music countdown on radio – The YES Home Grown Top 15. He was closely followed by another Melbourne Lankan, Markia with K.O.
Congratz to Lakshane on his viral / radio hit 'Groupie'!
Here's the countdown at a glance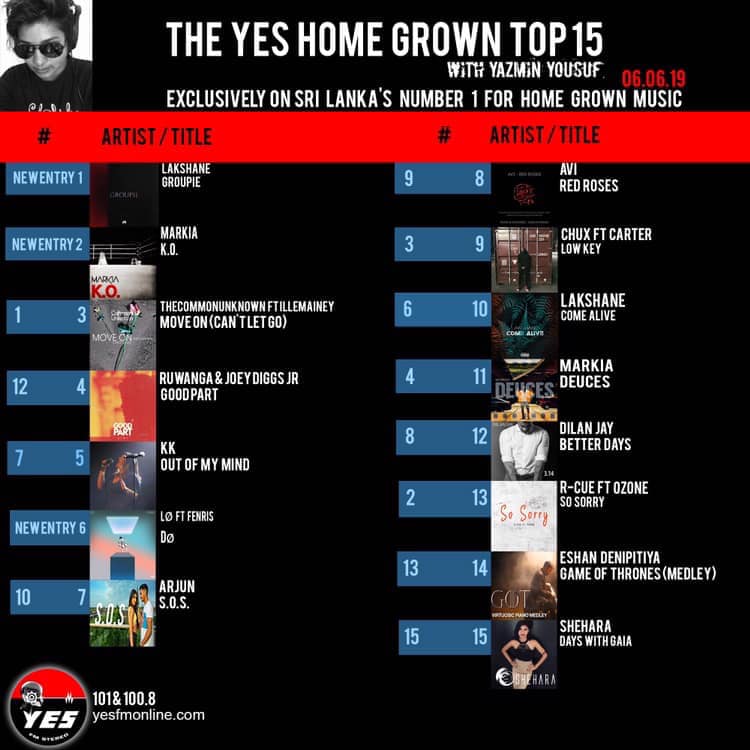 There were supposed to be 2 mini freestyle sessions on the YES Home Grown Top 15 on Thursday but since they were strapped for time..we're glad Markia took the time
We think this re-working of Coat Of Arm's single "Silence The Sensor" is nothing short of brilliance in its highest form. This kind of unique Drum n Bass / slight
Manager of Spirited, The man behind Ironwardrobe Records (https://www.facebook.com/Ironwardrobe.Shop) and vocalist of Black/Thrash Band Manifestator…a great one to you, fella!