Jesus Christ Superstar: By The Workshop Players (4th-13th Oct)
all the best to the cast & crew of what is poised to be one of this years biggest musical theater offerings!
So who and who from home's rock/metal scene are in it? Here's a few names Sean Amarasekara, Shehan Wijemanne, Chrisanta De Silva, Suresh De Silva, Maduka Peiris & Suran Jayathilake, cannot wait!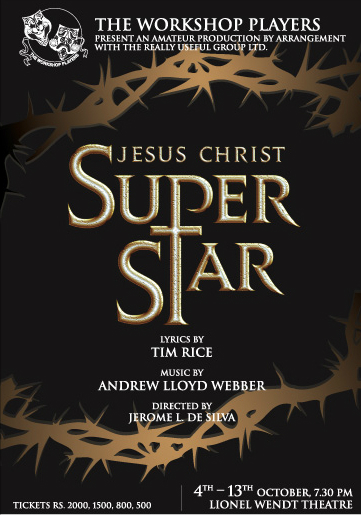 More info:https://www.facebook.com/events/652763298071373/
we swear first it was Krewella and now its Destroid, we're not complaining at all as we love the remixes+reworking's we've been hearing of late…this reworking is a standout of
Just when you thought iClown was done producing for the year, he drops this sonically brilliant offering titled 'Fact Of Evolution'. Get this one free and don't forget to share!
They played at The Dying Winter Sleeps and even released a two track EP before this announcement came about.bummer Their last release maybe?