Iraj Creates A New Record!
He officially has the highest number of views on youtube (*30,723) in 24 hours with his latest video "Manamali" which was backed by a very well planned publicity stunt!
Looking forward to more record breaking numbers tomorrow and congratz on being the first artist to achieve this feat! previous record was held by Oya Nisa Handala by Roshan Fernando *16,000 views in 24 hours.
*(we were told that the official figure was 50K, it could be the case since youtube does have a tendency to not show actual numbers till a few hours later sometimes)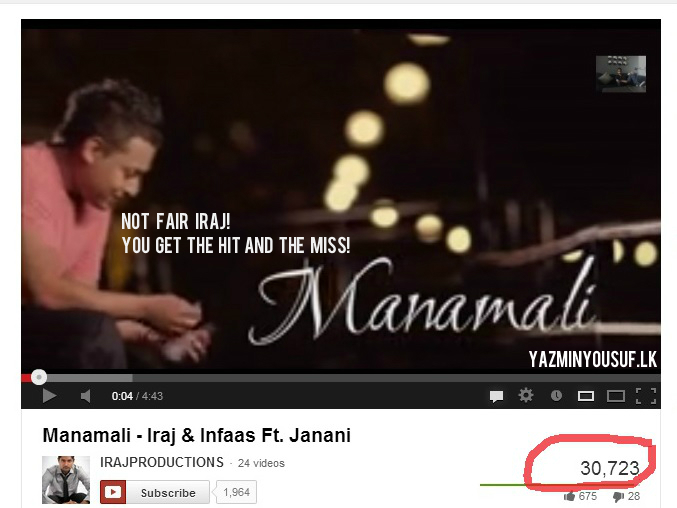 and as of 11.45 am this morning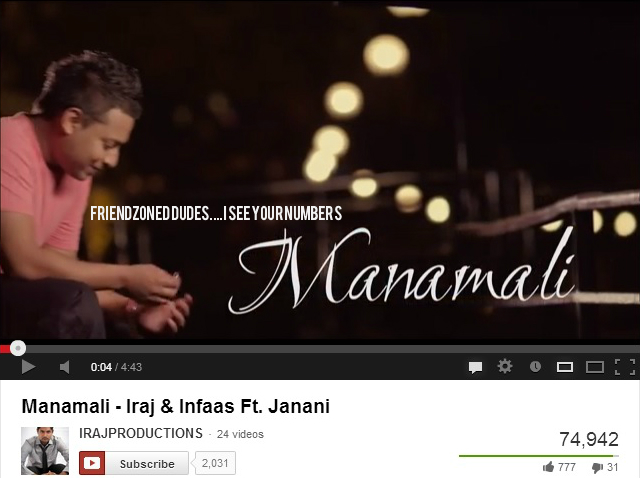 And the first drop for the Sinhala & Tamil New Year is by producer Yaka, and this continuation of his 'Rabana' single is nothing short of too awesome!
After its official radio premiere last nigt on the YES Home Grown Top 15, the audio for the single is out for you Lanka and we think this is a
Jayasri's classic 'Sheela' sure got a refreshing, acoustic take by Ashene Kapukotuwa & Nifal Ibrahim and we're lovin it!