New Music Alert – Maarion Elsz
after coming across this post on Fb we are pretty excited for her newer material!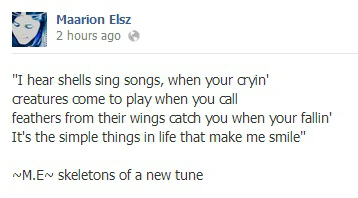 keep tab by liking her page on fb
https://www.facebook.com/maarionelsz
in case you haven't heard her music…here's our pick for you 
and it sounds like such a hit already!. Sure, its made for the Indian market and is released on Sony Music India (which is a big deal frankly) but Dinesh
he sure is one of the most talented drummers from our metal scene, hope you have the best one good sir!
It's not everyday that you get to see an awesome take of a pretty intricate guitar solo, Arjun's latest take is quite the watch.