iClown Ft. Chase D: Hardnation
now this is a fun listen that comes with a crazy BPM & variation. wonder how his collaboration with Duckdog in the near future will sound like but for now this collaba with TNL Radio's Chase D (Hardstyle Republik) is just proof of this producers versatility.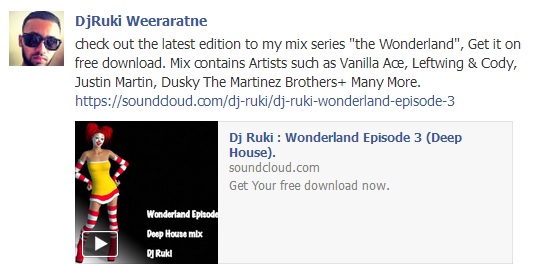 It's not everyday that we get to see Jayanga collaborate and this one is a pretty good take of that classic 'Fly Me To The Moon'
Currently at #6 on YouTube's trending list is Iraj's video to a single that's off his hit album 'With U' that shot to number 1 last year on the itunes
Released last weekend is this massive collaba by producer iclown & Drill team's very own Ravi Jay and dnt they bring in the heat with this all new single?