iClown Collabs With Asela Perera
The 20 something year old producer is collaborating with that uber talented singer/songwriter Asela Perera and by the looks of it, its gonna be one of those sonic bombs that's part of his upcoming ep. Here's more from iclown.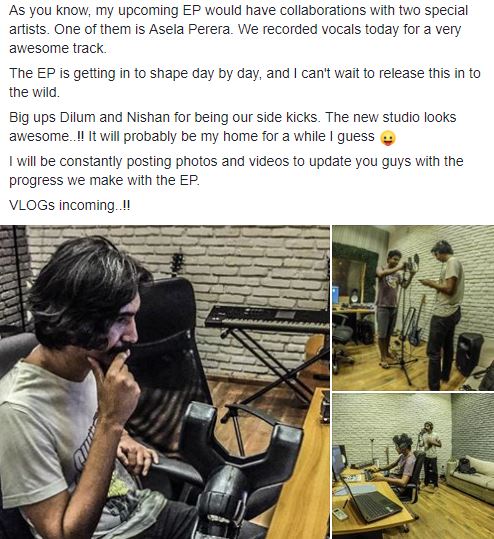 we think its real cool that Dj Nisho got a guest mix on this very popular radio show, hosted by Lindz from 2 Good Souls & Funky Colin …this is not
Released on the 8th of July, 10 am is the all new single off Man Till God's debut full length concept album 'City Of Mist'. Watch out for news on
Released today is a hyped release by Amith Boteju aka Brown Boy. This is the 'Whoopty Remix of 'Hutthi by the USA based Lankan rapper.