iClown Collabs With Asela Perera
The 20 something year old producer is collaborating with that uber talented singer/songwriter Asela Perera and by the looks of it, its gonna be one of those sonic bombs that's part of his upcoming ep. Here's more from iclown.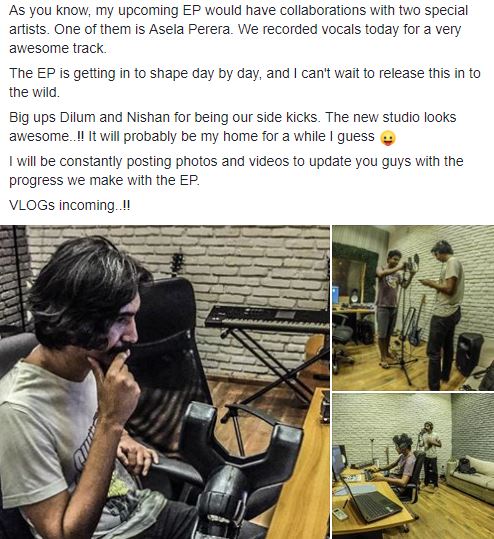 Released last month, 'Lucifer' is by 2 freshers from the Sinhala rap scene Sesco & Pazi and has gained quite a few positive shares from their peers.
The first cypher for the year dropped yesterday and it features quite a few names, we haven't seen on a video together, ever. The video featuresKiller-B, TJ, DESH [Multi Style],
we dig "Broken Wings" by Shehara Jayathilaka but that's not the only reason why its here. Have you heard this single yet? Go ahead and form your own opinion of it,