Hibshi & Shenic Announce A New Project
Yesterday saw producerr Hibshi drop the big news of him and Shenic collaborating on an all new project titled Middle Class Richkids..here's the post.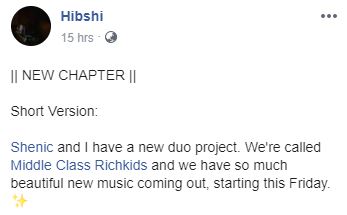 Keep tab by liking their FB Page
This is the first time these two Royalists got together on the track and we think this is something by these two..good synergy on the track..thoughts?
Its not everyday that you get to hear a take of 'Roo Sara' but when you do, it sure is a treat! Here's Niranjan Bibile's take of it.
and this is another pretty fine podcast from the series by KAMA's resident (TNL Onstage Spin Off Runner Up) Electro Mechanic, see how you dig it!