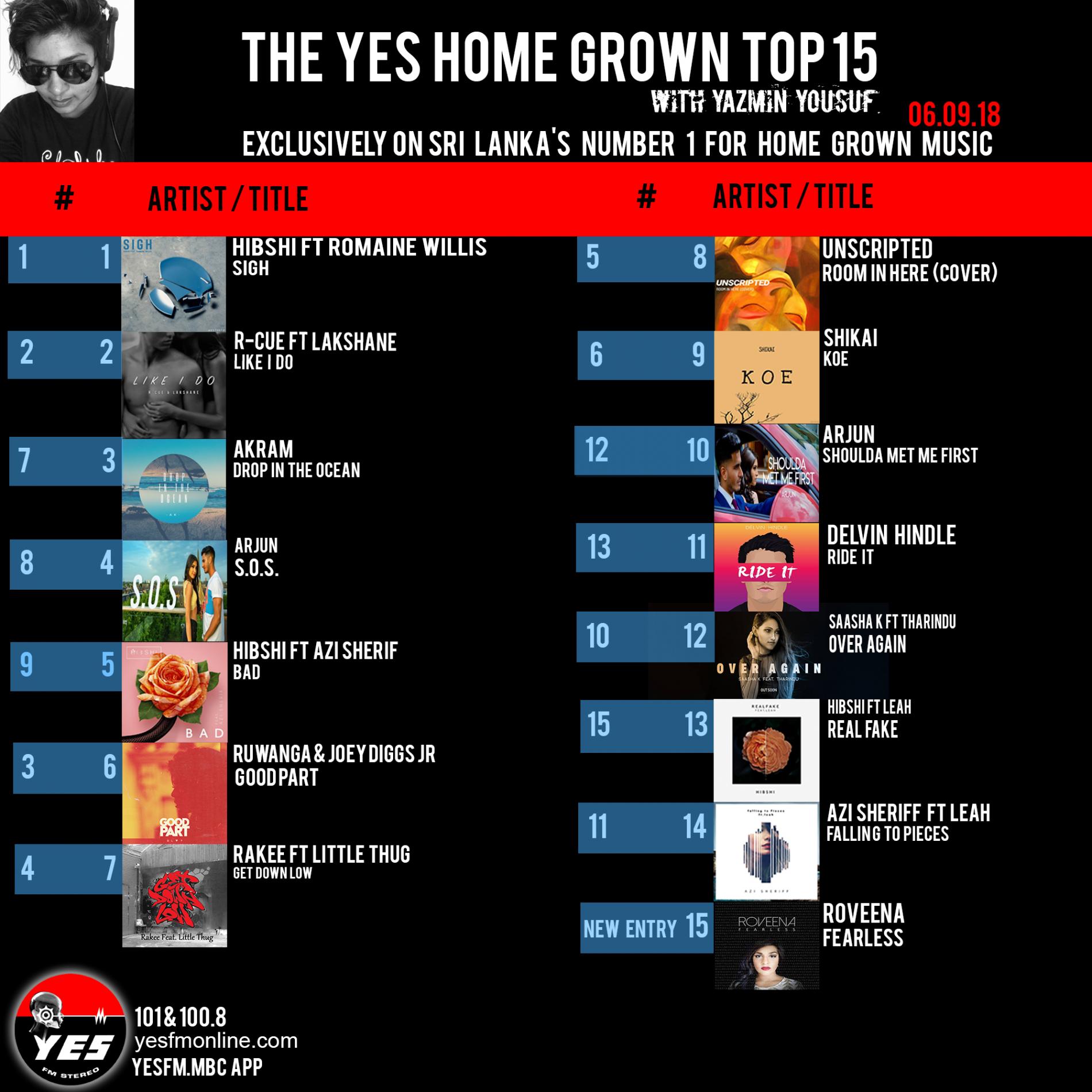 Hibshi & Romaine Wills Still Stay At That Number 1 Spot!
Looks like 'Sigh' spends another week on Sri Lanka's biggest countdown for the island's music and while there is no word of more music coming out just yet from Hibshi's camp, the producer did reveal on the show a while back that he is up for collaborations!
Here's the single for ya!
Here's the countdown at a glance!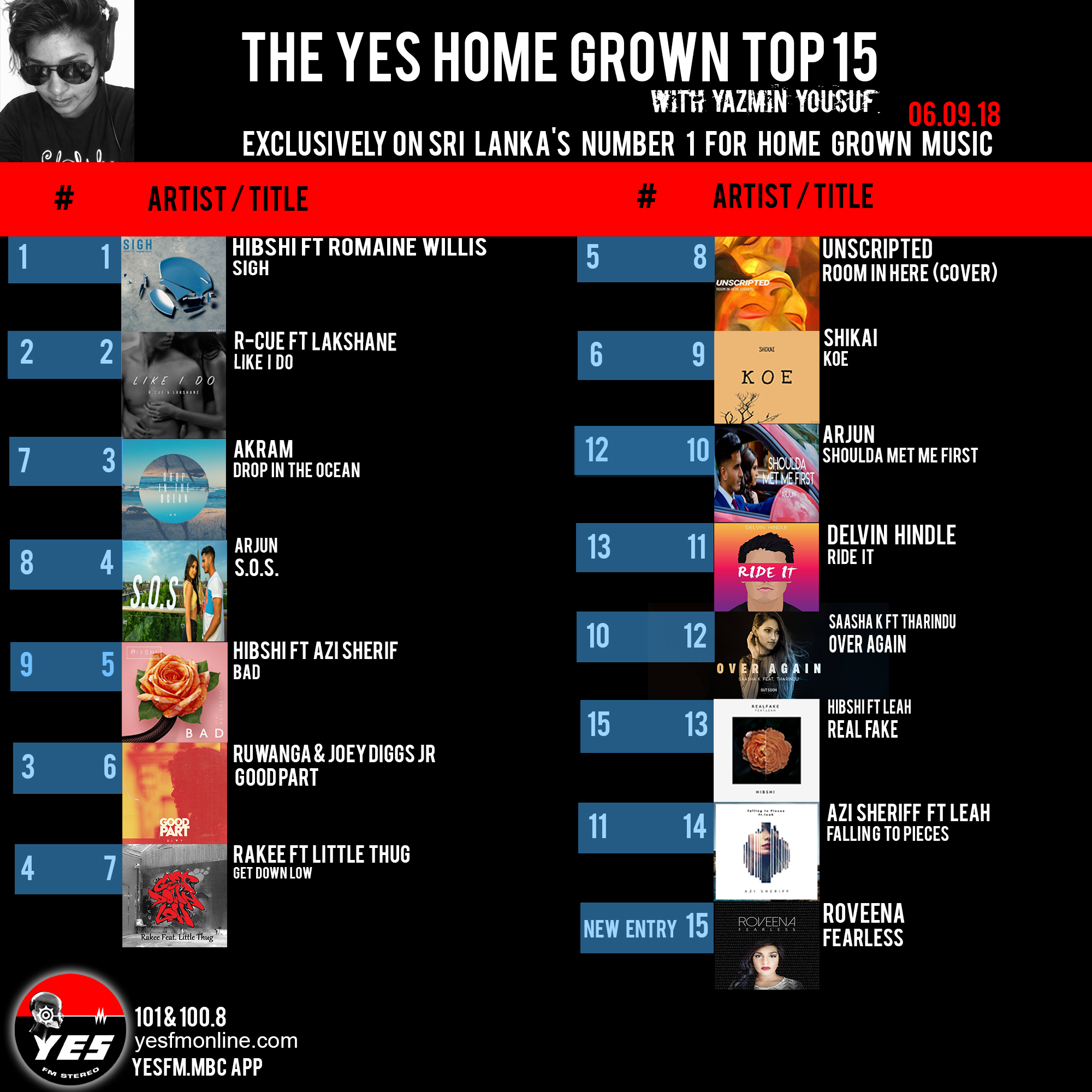 Released not too long ago, this single which is a debut for the artists on it, has been heavily supported by the heavy weights (Dinesh, Krishan Maheson etc) from the
Aaaand its out after a few hours of announcement! This is new territory for rapper Gajan who is known for rapping in Tamil & English. See how you dig this
this is gonna be one interesting hour by this one man project from CMB, tune in tonight to YES101 in case you haven't checked out his previous mixes, here's his