Harith Is A Name To Watch Out For
You might have seen his covers making the rounds on social media since last year, especially his take of 'Someone Like You', now get ready for his debut studio single 'Dance Our Hearts Out', produced by YAKA to make the drop on the interwebs this week.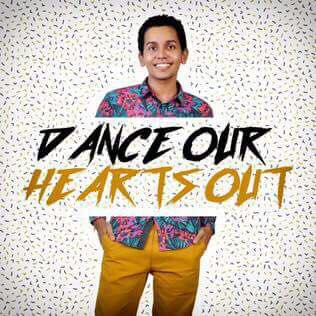 Before that, lets get to know the singer & the human behind the music.
Harith : I am a past pupil of Royal College and I'm currently studying at the University of Sri Jayawardenapura.I have had a passion for music since my early childhood days and I took up songwriting and composing of melodies quite recently.
DecibelLK: About your new single 'Dance Our Hearts Out'
Harith: The song that is about to be released falls under the genre of electronic music, which is drastically different from acoustic music that I have always had a penchant for. Despite that liking, my fascination with electronic music has been able to secure the genre of choice for my debut song.
DecibelLk: Got a release date?
Harith: The song will be released on a variety of social media platforms soon after it debuts on the Yes Home Grown Top 15.
DecibelLk: Tell us about the single?
Harith: This song is a carefree, feel-good song that essentially conveys the message of enjoying the moment while putting behind the baggage that is one's past and not desperately looking into the future.
DecibelLk: Would we see you perform live this year?
Harith: It is on account of my performances being confined to school concerts and low-profile TV shows. But if anybody wishes me to perform live I will happily oblige without a moment's hesitation.
DecibelLk: What was it like working with YAKA?
Harith: Working with YAKA was more of a learning experience. He is one of the few people in the music scene who knows, as well as relishes what he's doing.He was beyond my expectations and definitely did his best to get across the message of the song.
DecibelLk: Plans for 2017?
Harith: I have high hopes for releasing an EP with songs stemming from different genres before the end of this year. It will be very much possible if this single becomes a success. So I am keeping my fingers crossed that it will.
Keep tab of Harith & his release on his FB Fan Page
What does BOT stand for? Birth Of Techno Who is BOT? Dj Subandrio going incognito What's the deal with this track? Like His FB Fan Page
Now this makes for one interesting collaboration on a track about the obvious. Sinhala Rap meets Reggae, not bad at all.
Here's another fun podcast from the series that's always remained high energy and weekend perfect!