Happy Name Day To Oct 6th Names!
Charitha Attalage (producer / singer), Dunesh D (singer / Sirigorillaz), Kanishka (Sacrament), Johan (Suriya Brothers), Charitha (drummer) & Shevin Paul Dias (Dj & Producer).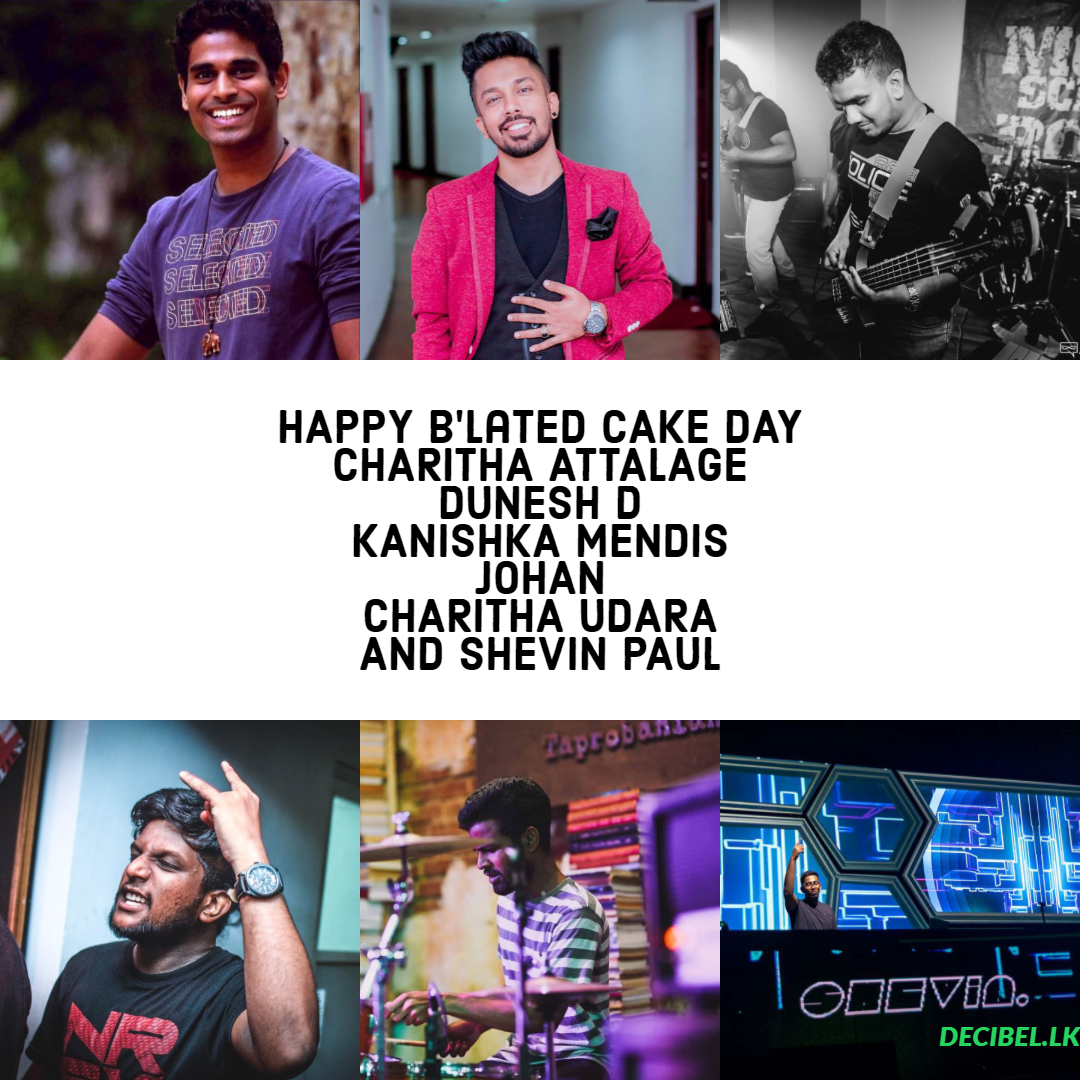 photo credits : Yohan Siriwardena (kanishka), Shehan Romesh (johan),
Tai Photography (shevin)
Rapper Costa isn't just about dropping slick rhymes, he produces his own beats under the moniker 'God Made This Beat' and he sure has had some very cool productions coming
Released on his birthday, this is rapper Big Harsha's latest featuring the newest addition to L.W.A. – Shaa, see how you dig her rap debut 'Mama'.  
and this sounds promising as they are one of The choir groups that's to be watched out for in the near future. click here for event details:https://www.facebook.com/events/537463649655151/541396735928509/?notif_t=plan_mall_activity