Happy Cake Day To A Few Awesome Halloween Borns
They are some of the names our home music scene is proud of: Tenny Stigs (Stigmata), Mikhail Daken (ex Picasso Recess), Duminda Harshaka (pioneer of Trance & EDM from Kurunegala) & Izzy Wildchild (L.O.A, Stone Broke & tons of other projects). have a great one you all!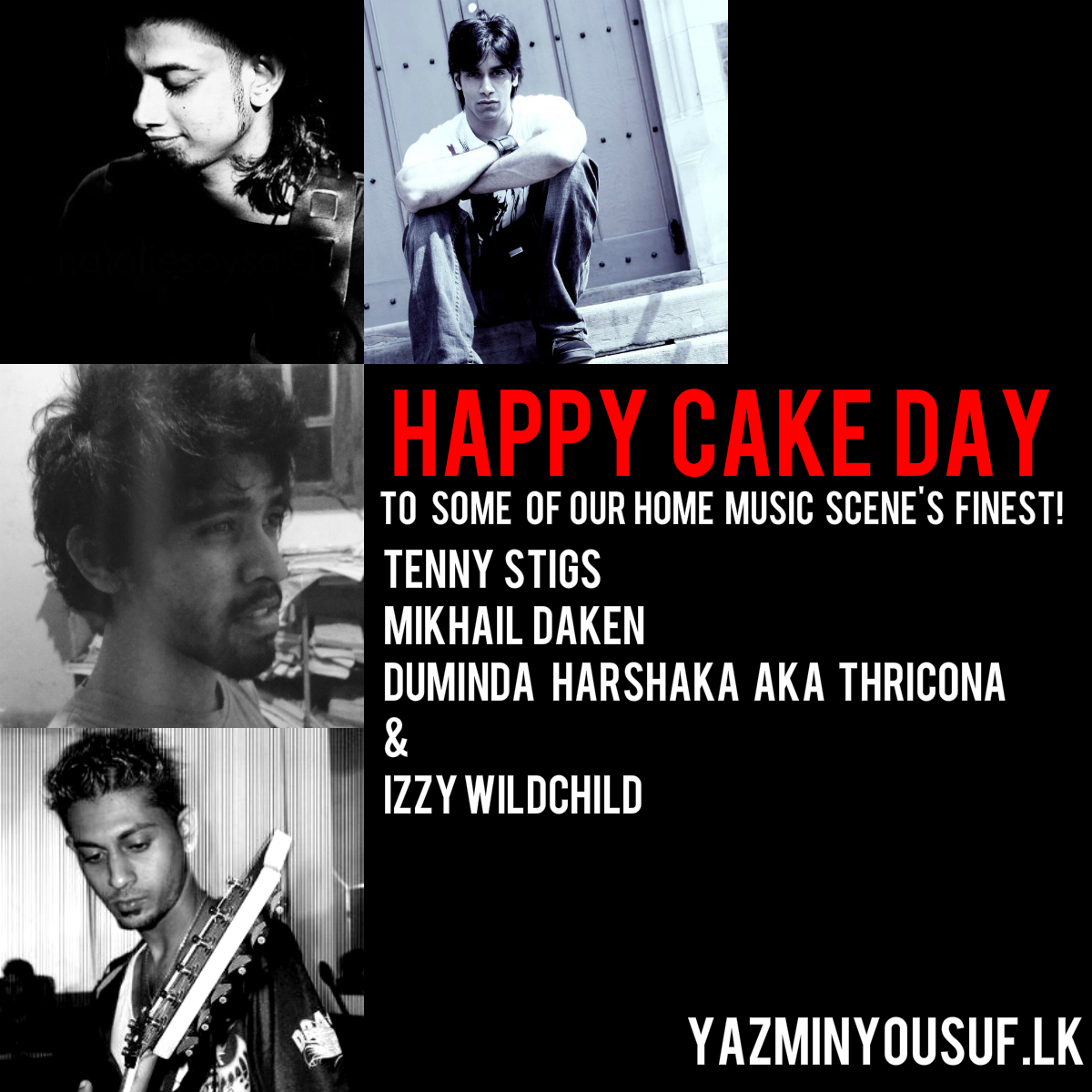 photo credits: we'd love to know your name shutterbug but we don't and would love to credit you for your work, hit us up and we'll have your name here =)
And in all fairness to a band that does not wanna opt for a record label, we think fans should make this happen! In a message on IndieGoGo earlier this
This is a few pretty old takes of Christmas faves from the band that once was…go ahead, share it..this is the time after all!
Released yesterday, this is single brings out the lyrical assassin that is Minol into the spotlight and boy, does this 2https://www.youtube.com/watch?v=vPKRxJisjUA0 something rapper deliver! Video is done by absurda and