Happy Cake Day To A Few Awesome Halloween Borns
They are some of the names our home music scene is proud of: Tenny Stigs (Stigmata), Mikhail Daken (ex Picasso Recess), Duminda Harshaka (pioneer of Trance & EDM from Kurunegala) & Izzy Wildchild (L.O.A, Stone Broke & tons of other projects). have a great one you all!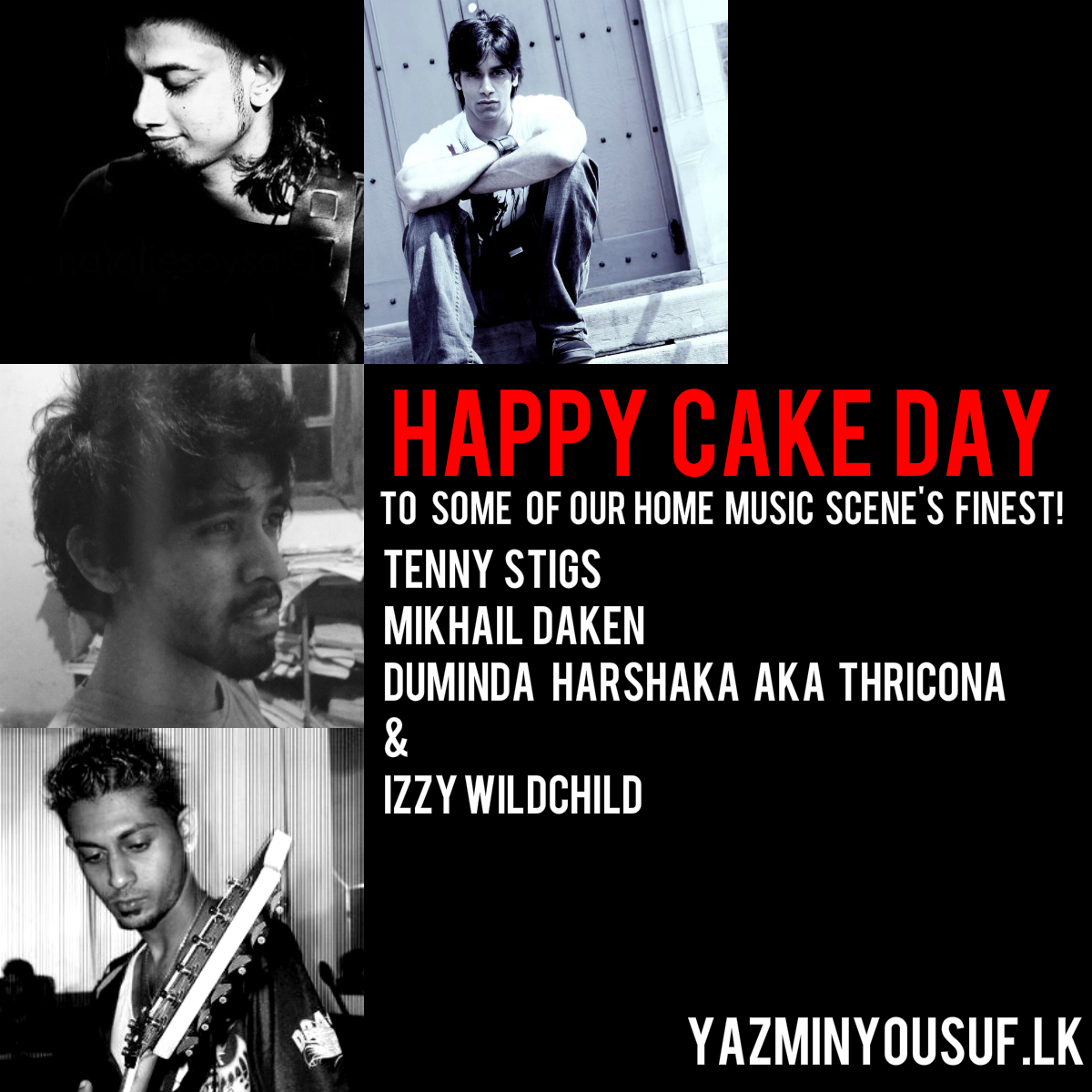 photo credits: we'd love to know your name shutterbug but we don't and would love to credit you for your work, hit us up and we'll have your name here =)
Knoize is a fresh producer from the island and here's his remix of the classic by Ridma Weerawardena, 'Soya Awa'.
Taken off his debut album 'Bring Me Some Kiribath' that was released last year, comes this single that features singer Dakum. This is Ambroz's second video release from his album.
Chanuka Mora is back and this time around with the lyric video to an all new single that's taken off his number 1 album 'Kalu Sudu'. The album hit number