Gunzmore Has A New Offering
while the track has that overly compressed feel we think that perhaps with the right guidance and the works put into this song, this might just work well for certain parts of our homes demographic, music has to evolve and this aint half bad!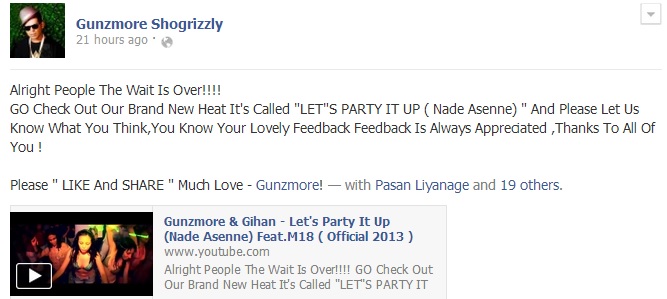 On Sri Lanka's Biggest Home Music Countdown: The YES Home Grown Top 15. The countdown also saw 2 new entries, one by Ravije D & Shiraz Rude Bwoy – She
If Asela Perera were a bottle of wine, we'd let him stay in a very special place in our house, forever. Reasons? If you haven't gotten why, we'd suggest a
we love the title even more the mashup, word is that Gayan Welihinda aka Elixir did this solely on his CDJ..this calls for a #Marru!