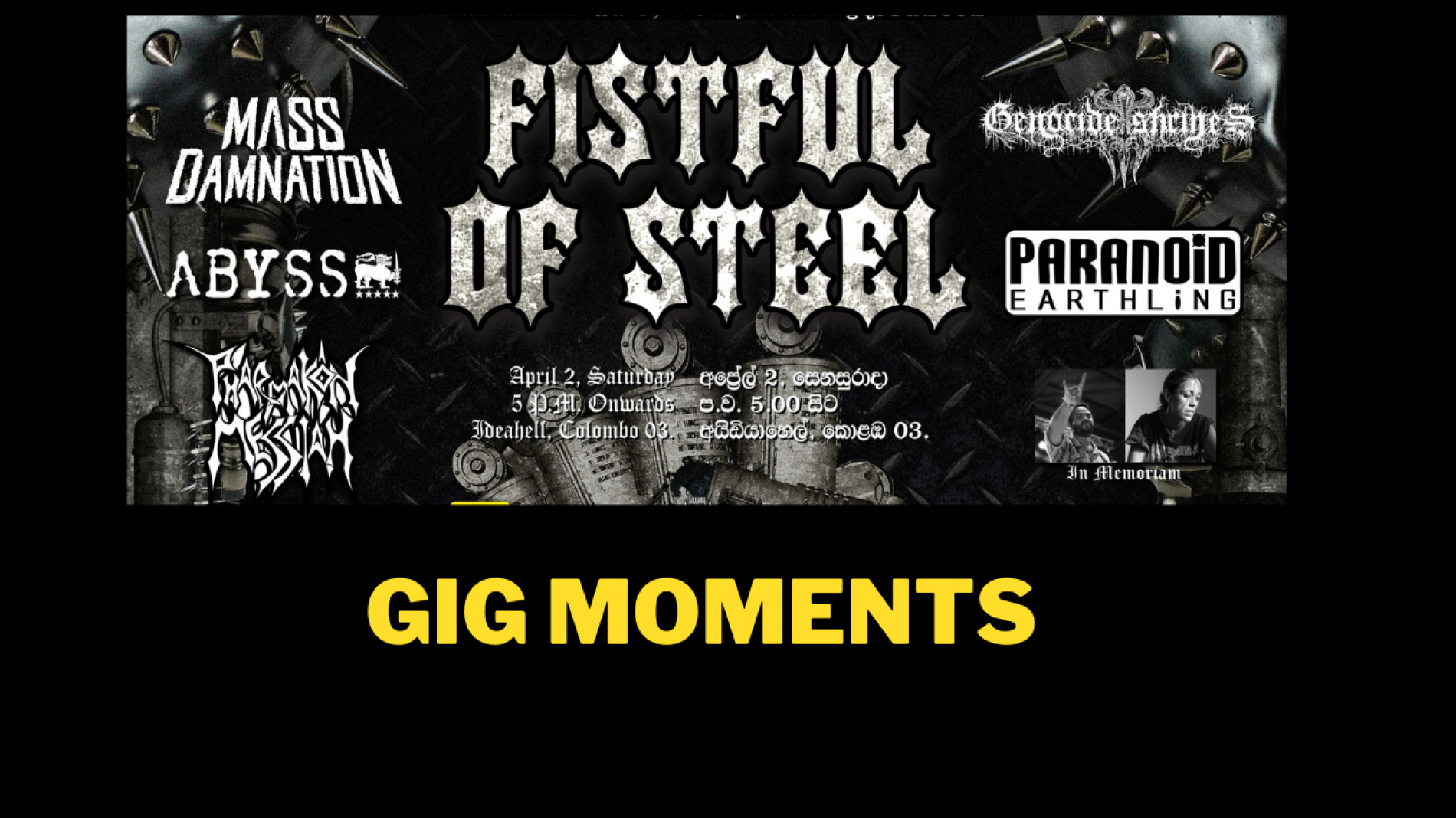 Gigs : A Fistful Of Steel
The 2nd of April was the day when underground metal emerged after a long 2 year hiatus in the venue that is Ideahell. The gig saw the debut of the all new band from Kandy Pharmakon Messiah, and saw killer sets by Abyss, Mass Damnation, Paranoid Earthling & Genocide Shrines.
The outaws are a fairly new band to the scene and here's the first offering for the year – a pretty fun to watch/listen mashup! It's tropical, light & fun.
N'Eliya based producer Strain D is back with this neat offering and this sounds like a future hit to us. It's got violins bits that sounds like its taken off a
Released a few hours ago is this all new single by Jayasri that is the theme song for 'Raahu', a Sinhala teledrama.