Georgie Alice Announces New Single
And we think this could be something!
Imagine Georgie's signature soulful tones integrated with killer productions from Pasan and, AND percussion..the single drops soon, maybe even this fresh week.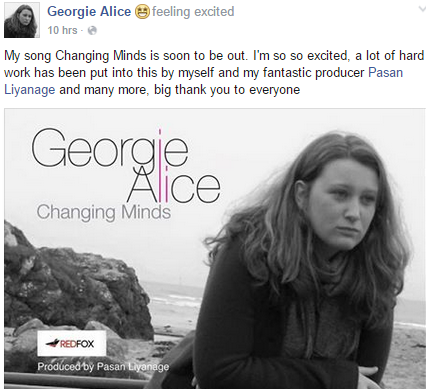 While studying music in the USA, the frontman of Wagon Park does get to record some pretty neat covers and here's one of em.
from an event happened a few weeks back and in case you missed it, here's the podcast..full of that tech house goodness only Chinty could deliver..worth making it your morning
The 2nd of Jan saw this release of this all new collaba by members of the Alpha Gang, Apzi & Wagmee. While Wagmee is responsible for the video, this all