ELSZ Stays @ Number 1 For Another Week!
'Are You Okay', her collaba with the late Karan Joseph, produced by Versa spends its 2nd week at number 1 on Sri Lanka's Biggest Countdown for Home Music – The YES Home Grown Top 15. 
Here's the countdown.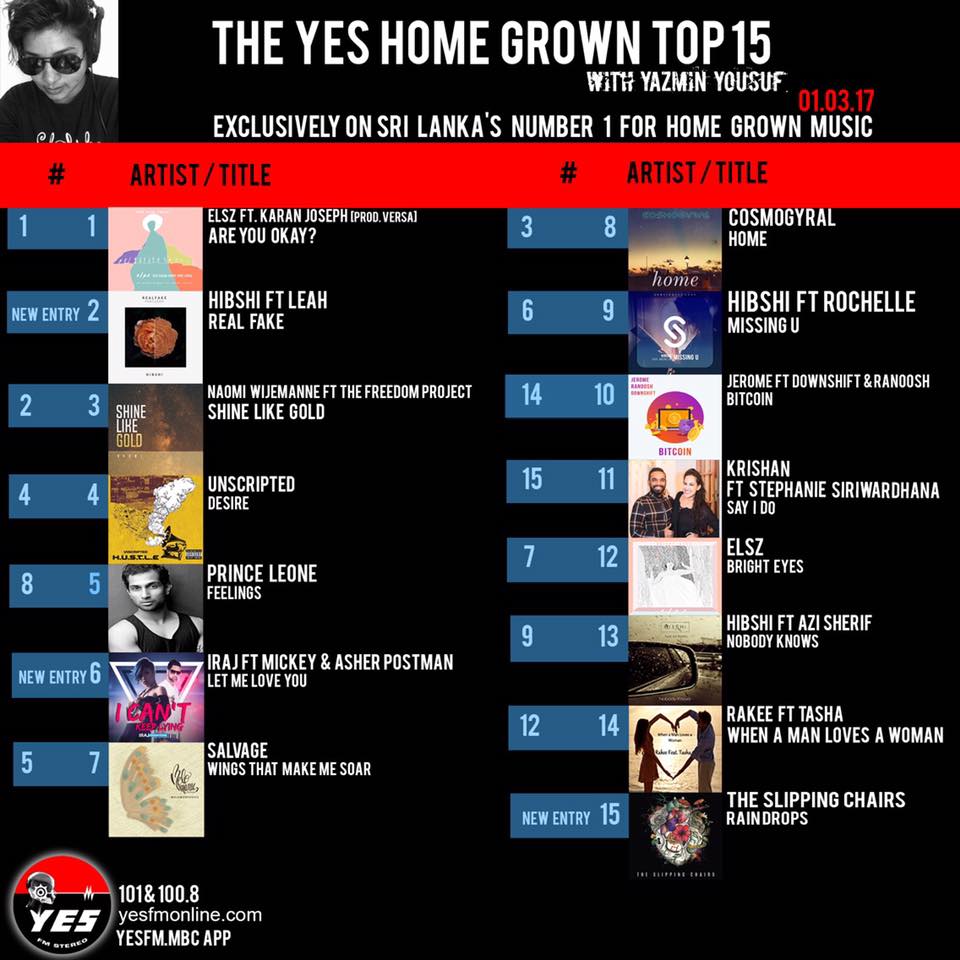 You might remember Bo as the drummer & mad beatmaker of Lanka's first live Dubstep group – Duckdog. Since the band disbanded, he's worked on a few projects with various
Singer Dinesh Gamage has been the talk of the Lankan internet for quite a few weeks now due to his super catchy single "Oyai Mamai' and we got catching up
Minesh dropped this neat cover of that popular Elvis Classic during the weekend and it's some pretty good soul melting stuff!