ELSZ Stays @ Number 1 For Another Week!
'Are You Okay', her collaba with the late Karan Joseph, produced by Versa spends its 2nd week at number 1 on Sri Lanka's Biggest Countdown for Home Music – The YES Home Grown Top 15. 
Here's the countdown.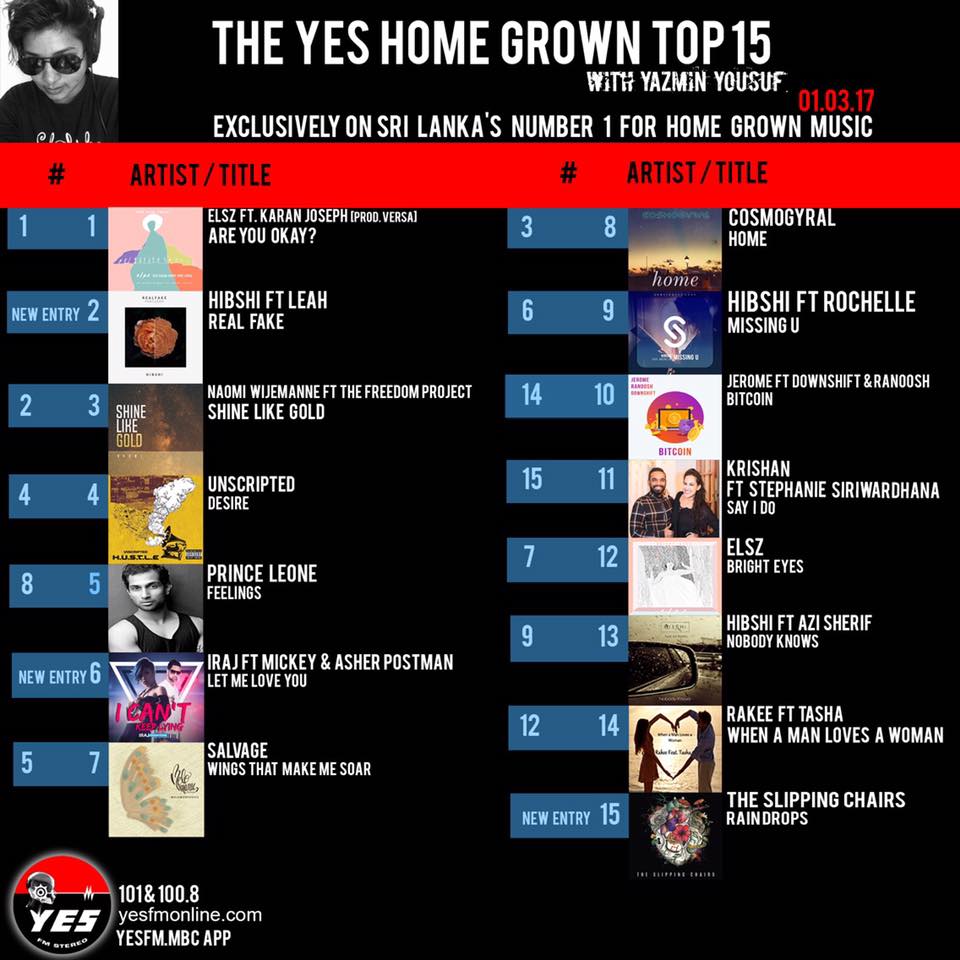 Rapper Yung Brute who's currently on the YES Home Grown Top 15 with his single 'Feel Like Im Fading', is back with this all new single titled 'Need Some Space'.
Released thru BC2 Records comes this all remix of Dr Green's Kolombian Nights by Vishnu. Punchy bass and just the right amount of oomph! This is some seriously good stuff!
Released a little before the 1st of Jan was this single by rapper Kingsouth featuring Infaas & Bonekilla. We think this makes for a good comeback single!