EDM City's Gathering Ain't Gonna Be No Ordinary One
we've been feeling the vibes for a very long time now and by the looks of it, the 29th of June is shaping out to be one of the best days of 2013…at first it was 25 home djs and 2 international ones, now there's Heshan (percussionist), Colombo's most sought after beat-boxer Julius Mitchell, The BroBotz and Spirited! …a not to be missed.period!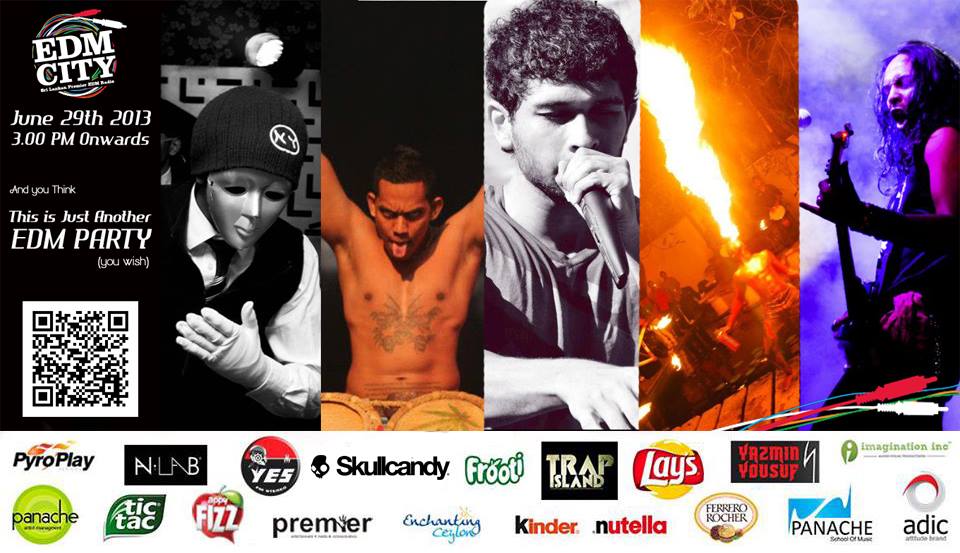 for tickets & details, go here https://www.facebook.com/events/131668210360180/?fref=ts
Natasha Rathnayake (artist), Ras Ceylon (artist), Twiggy (dj), Sam Perera (manager for Forsaken) photo credits: isolated pixel (sam), InSytePhotography (ras), Prishan Pandithage Photography (natasha)
This producer be upto a few things and here's all you need to know!
He's always had a one man army sorta thing about him and this video see's him rap too..now how many can do that armed with an acoustic guitar?