Dropwizz: The First Lankan On The Beatport Glitch Hop Charts!
To everyone who knows their Beatport, this is a feat and all we have to say is a massive congratz to the producer behind this Festival Trap Remix!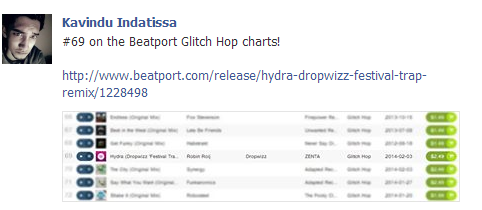 Look closer: also here's the link: http://www.beatport.com/genre/glitch-hop/49/top-100

this video by far is one of the best of its kind we've seen cuz of all the animation and effects, While we applaud the team behind this, we wish
Gampola based producer Daffy Maestro just dropped his first release for 2019 and it's everything and a little beyond from what we're used to hearing from him. Elements of atmosphere
Here's a fairly new rapper from the island's evolving music scene with a single that was released a month ago. Titled 'Bodaresepa' this single samples that billboard hit, 'Whoopty'.