Delvin Hindle's Hitlist Is At Number 1 On The YES Home Grown Top 15!
After a minute the 20 something is right back on the top spot of the YES Home Grown Top 15 with his all new single 'Hitlist'. Here's the single in case you're not familiar.
Here's the countdown at a glance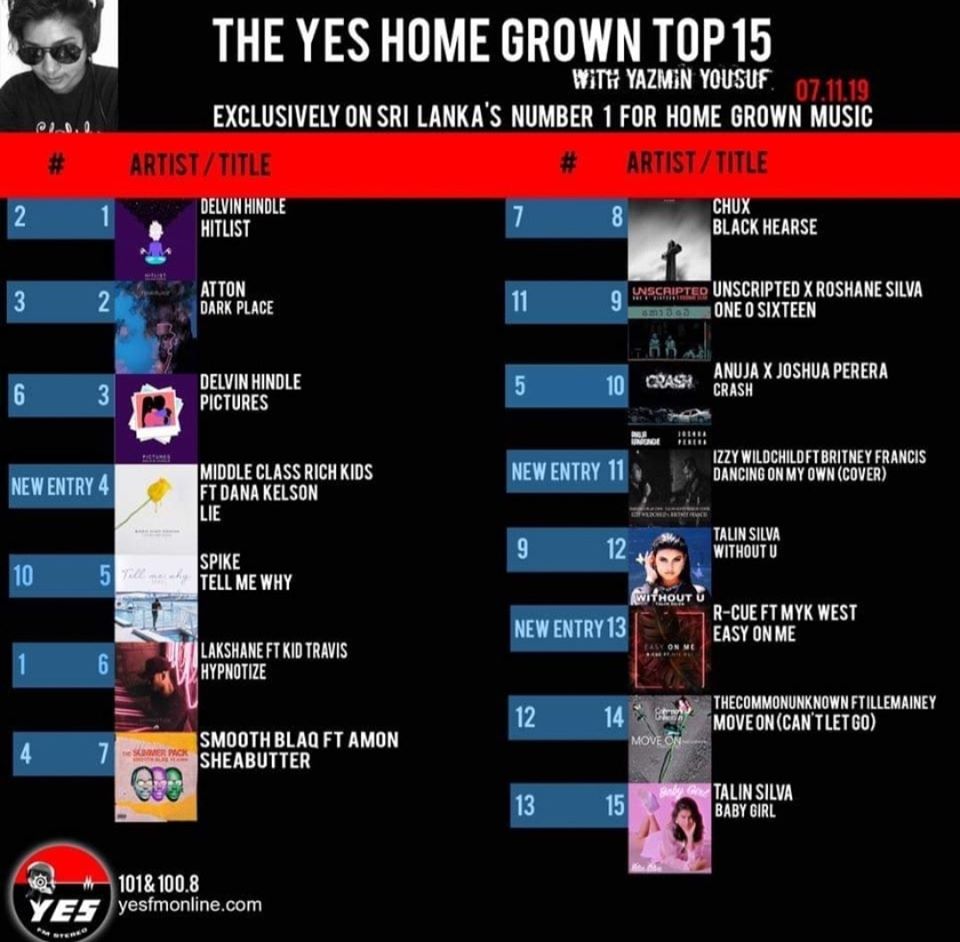 Off his upcoming album of the same title, this all new 3rd single is nothing short of some good old fashioned Asela Perera and we think this one is for
Happy belated cake day greets to Asela Perera (singer.songwriter.Melomanic Sessions) & Jeff Rajasinghe (rapper.radio personality on sun fm) & awesome day greets to Darren Johnson (drummer.5 minutes apart) & Pasindu
Singer Janani is back and this time around with a pretty soulful take of Kehlani's single 'Honey'. Here's to seeing more of her in the future.