DeLon: Vapors
This new music direction by DeLon, we're not sure what to make of it but are looking forward to seeing what else comes out of his camp..for now though here's the instrumental Vapors which we are digging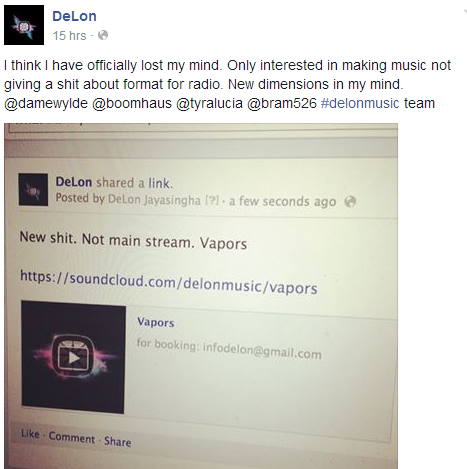 Another interesting release from him
Everybody's Free (Dj Extended)

Arix is a 20 something producer from Colombo who recently had his radio debut on the YES Home Grown Top 15. Here's his freshest, a remix of Lil Dickeys 'Earth'.
This video to their debut track "Gravity" is gonna be dropping this Thursday..check out the audio already!
Arjun released his debut album 'Closer To Home' and the first single off it was 'Vaadi' Rock Saturday is revived by The Suiya Brothers and March saw the BIG announcement!