Decibel Exclusive : Hellbrewed From The Maldives
Decibel Blast which will be held this Saturday at the Shalika Hall is going to be a very special gig which features a few of the biggest names from the home metal circuit (and  you also get to see names that haven't taken stage in ages – Funeral In Heaven & Pariah Demise) and of course this brilliant Blackened Death Metal band from the Maldives.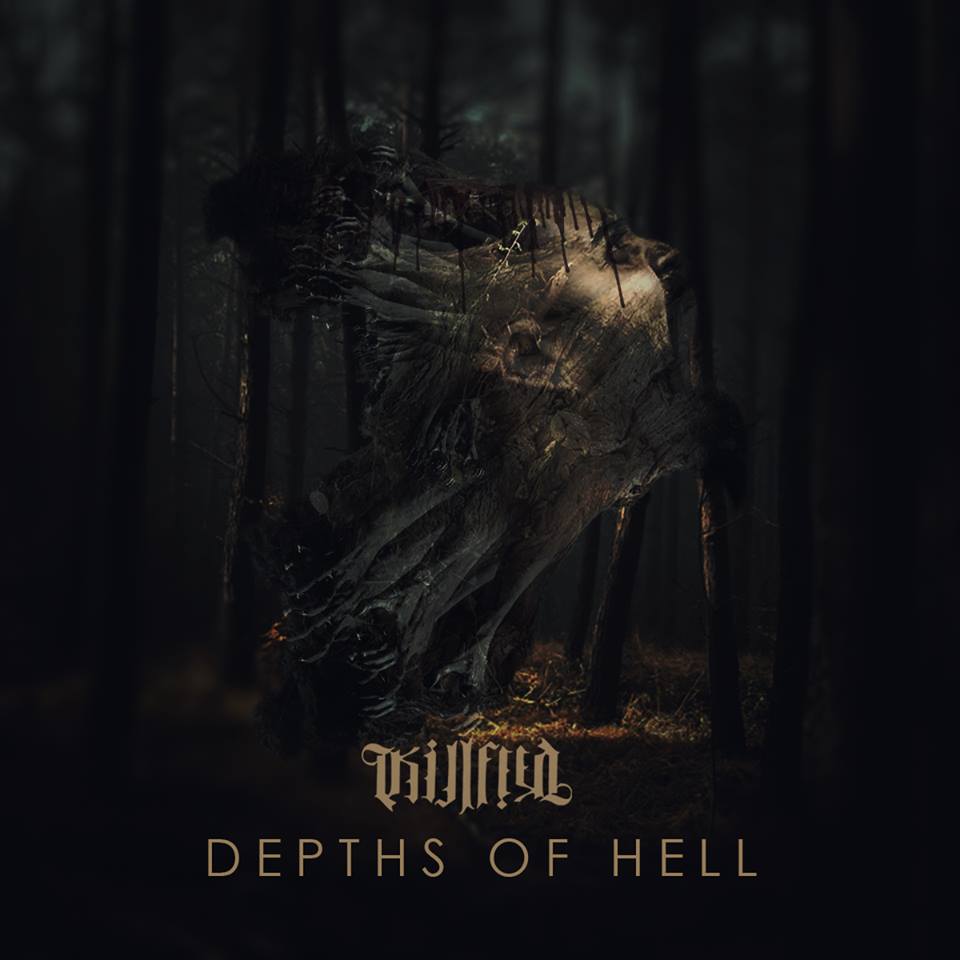 Our contributing writer & photoman Dimitri Cooray caught up with the band before their arrival in the island. 
Dimitri: First of all, on behalf of Decibel and all fellow metalheads, let me warmly welcome you to Sri Lanka! 



Hellbrewed : Greetings from the Maldives. 
Dimitri: I believe this is Hellbrewed's first trip on Sri Lanka soil? How does it feel to perform on new lands?
Hellbrewed : Yes it is our first trip to perform in Sri Lanka. It's always exciting to perform in a new country!  
Dimitri: We are very excited to see you share the stage at Decibel Blast this September with some of the biggest names in the local metal scene namely Paranoid Earthling, Pariah Demise and Funeral In Heaven. How do you feel to perform alongside such crushing bands?
Hellbrewed : We are very proud to perform alongside the best metal bands in Sri Lanka. We are good friends with Funeral In Heaven and it's an honor to share the stage with them.  

Dimitri: Hellbrewed's new EP "Hihsu" has been much talk and profound admiration for its supreme Blackened Death Metal sound especially for the track 'Ceremonial Sacrifice' which features a guitar solo by guitar Lord, Karl Sanders of Nile! How did you guys get in contact with him?
Hellbrewed : We are friends with George Kollias. He helped us get in touch with Karl Sanders. 
Dimitri: Will songs from this new EP be performed at Decibel Blast?
Hellbrewed : Yes! 
Dimitri: Is Hellbrewed looking at any touring plans in the coming future? 



Hellbrewed : We are looking to perform as much as possible. And I think Sri Lanka is a good start. 
Dimitri: Are there any more upcoming festivals later this year for the band?
Hellbrewed : We will decide when we get home from Sri Lanka.  
Dimitri: Any thoughts of a full length album containing Hellbrewed's crushing death metal riffs, blast beats and demonic vocals? 



Hellbrewed : Actually we are currently getting ready to record our full length album.  
Dimitri: What are the band's influences for creating your music/sound? Anything that might shape the new album musically and/or lyrically and politically? 



Hellbrewed : The seas that surround us are our main influences. By nature, the Maldives is a very dark place. Of course, there had been many grotesque incidents in the history of the Maldives. 
Dimitri: What does Hellbrewed's lyrical factor focus on?
Hellbrewed : The lyrical concept of Hellbrewed is based on historical stories and events of the Maldives. We want to hold on to our national heritage. 
Dimitri: Speaking of the dynamics of the band; is the current line up as it is since initiation? 



Hellbrewed : Yes. Since Tomás and Demonen Simak joined, it has been the perfect combination. The second guitar and bass had been always filled by various session musicians. 
Dimitri: How was the name 'Hellbrewed' invented and what is its purpose?
Hellbrewed : The name of the band describes the people behind the horrible and grotesque events that took place in the history of the Maldives. 
Dimitri: What are your thoughts about the current genre of the band? Will it continue to remain the same in future compositions? 



Hellbrewed : Tomás is our primary composer. The sound of Hellbrewed, comes from a fusion of different musical aspects of the band members.   
Dimitri: What would you consider to be the high point of your career to date? Not necessarily the band, but your own personal career path?
Hellbrewed : It has to be the EP 'Hihsu', working with Karl Sanders from Nile. And also to have worked with Christophe Szpajdel (aka Lord of the Logos) to design our logo.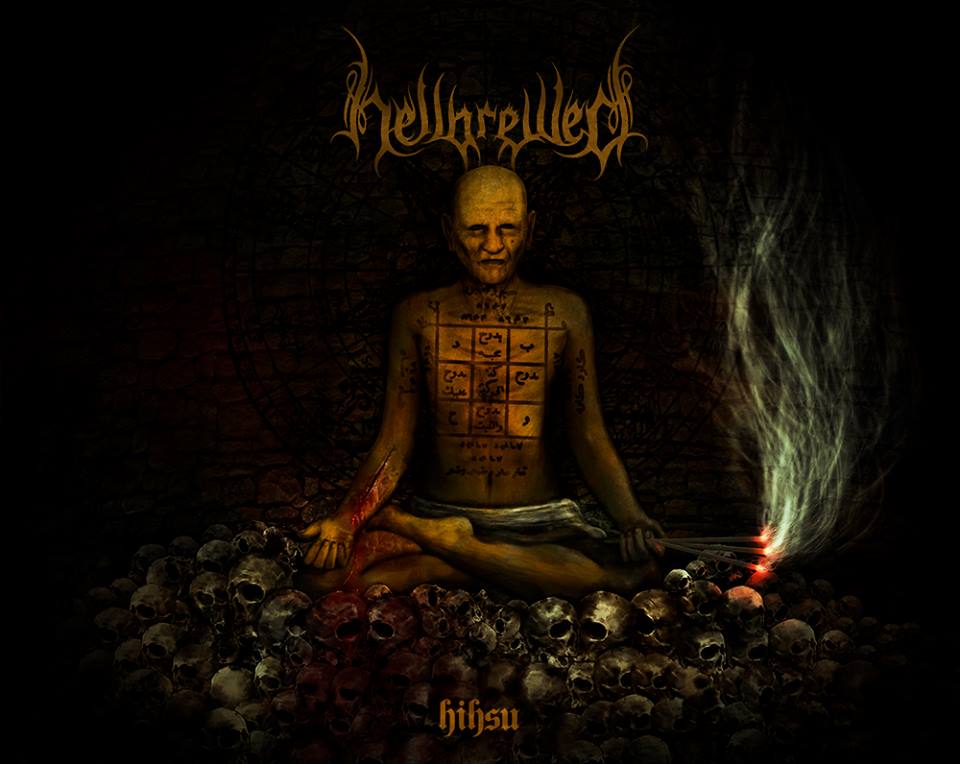 Dimitri: If you could share a stage with any artist, living or dead, who would it be?
Hellbrewed : Behemoth or Abbath Doom Occulta 
Dimitri: Is there anything you would like to say to everyone in Sri Lanka before Hellbrewed wrecks chaos at Decibel Blast?
Hellbrewed : From what we've heard, Sri Lanka is home for a lot of crazy metal heads. We are going to give you our very best and it's going to be chaotic. Let's hear Sri Lanka scream. 
There was never an international scene without a local one – Catch Hellbrewed & some of the biggest names from the metal scene this Saturday… want more details? Click here 
Also the MSR Bus is available for Nittambuwa/Gampaha/Veyangoda and the suburbs. As usual the ride will be to Colombo and back after the gig. Contact 7723 777 33
He's fresh and is worth noting! Perez's debut music video / single which was released on the 24th of July is mixed and mastered by Visler.
Elysium is back after a hiatus and this time around with their buddies from that all Lanka Tamil channel – Gethu Tv. Cathy & fun, this one is for the
Like the title of the post reads, these are names that belong to hopefuls who we might be seeing more of in the near future but for now here's whats