Congratz To Sheaam Deen On His 1st Number 1 In 2016
and it's take of 'Hotline Bling' that cuts it as this week's BIG Daddy single that is also the most played & demanded for single on Sri Lanka's Number 1 For Home Grown Music – YES101.
Sorry but that single can only be listened to on YES101 and is not around on the interwebs for us to be posting here.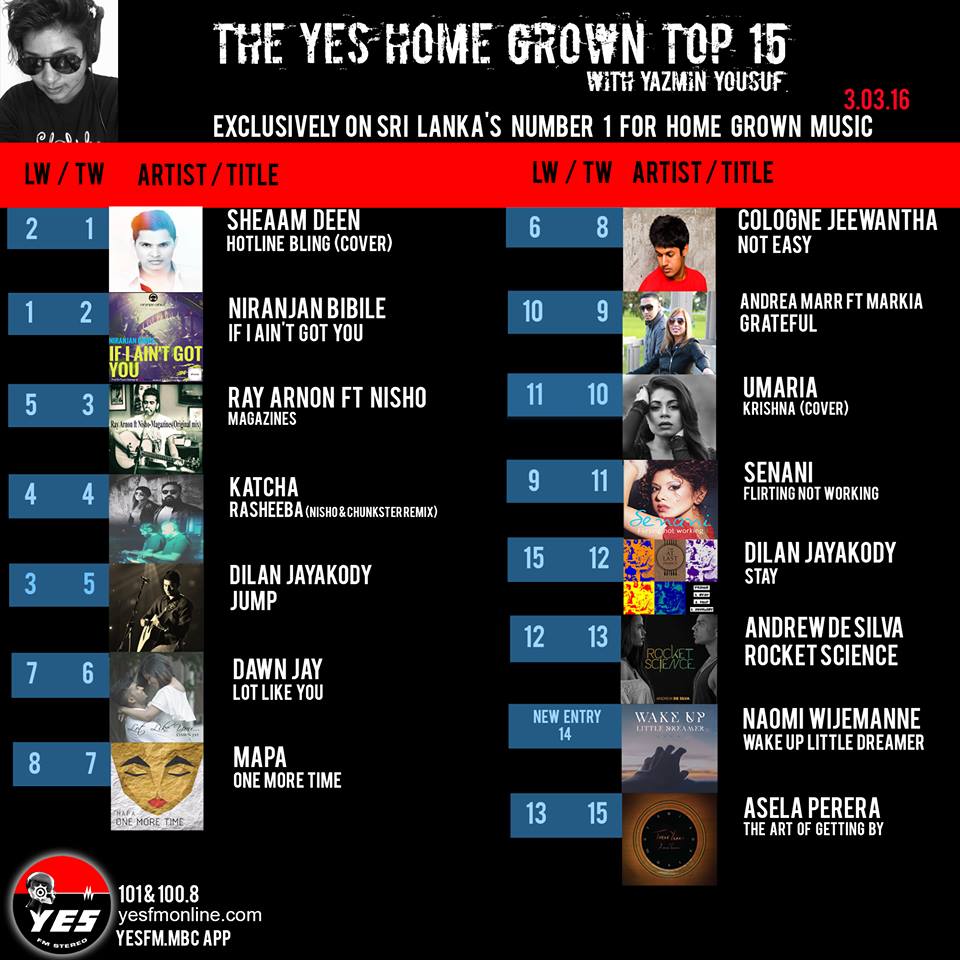 Here's everything else that went down on the show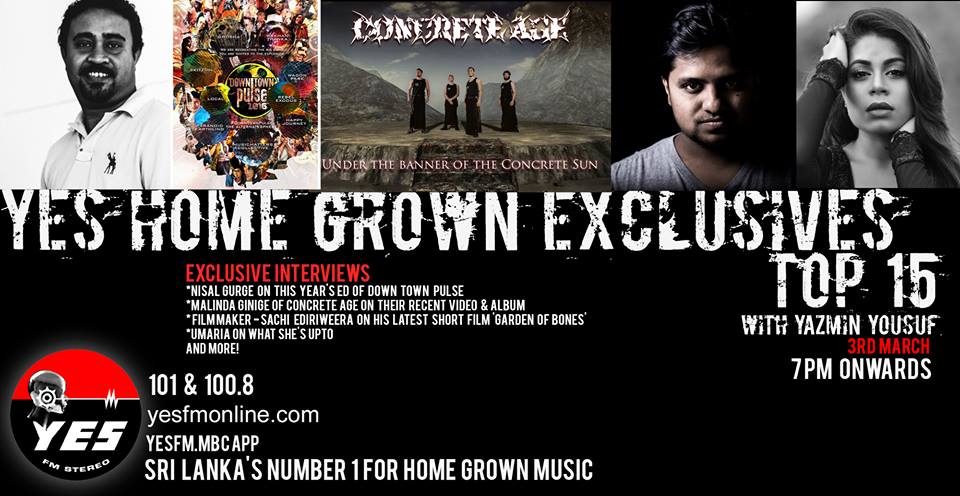 Not a lotta people know about the fact that she was a practicing Dog Psychologist back in Australia and now that she is in Sri Lanka, she hopes to continue
Canada based trumpet player & vocalist, Tara Kannangara is back with this epic take of Peter Gabriel's classic and what a take this truly is..audio & video both!
After winning gold at the Asia Music Video Award Competition yesterday, the band released their very cool video done by Meraki United on Youtube and we think this is one