Congratz To Melodiko & Lankino On Their 1st Number 1!
"Sunshine" is the most played/demanded home grown single on YES101, no wonder that tracks gone straight to the top of Sri Lanka's biggest home music countdown – The YES Home Grown Top 15 with yazmin yousuf!
2015 is such a big year for this duo comprising of Jason Lankino who is originally from Kandy..from the release of their debut album "The Grand Unification Volume 1" to two of their singles "Roots" & "Sunshine" getting on the same countdown.
Dropping out this week was Pasan Liyanage & Georgie Alice's second collaba "Hold Your Hands" and checking in was Andrew De Silva's "Back Of The Church"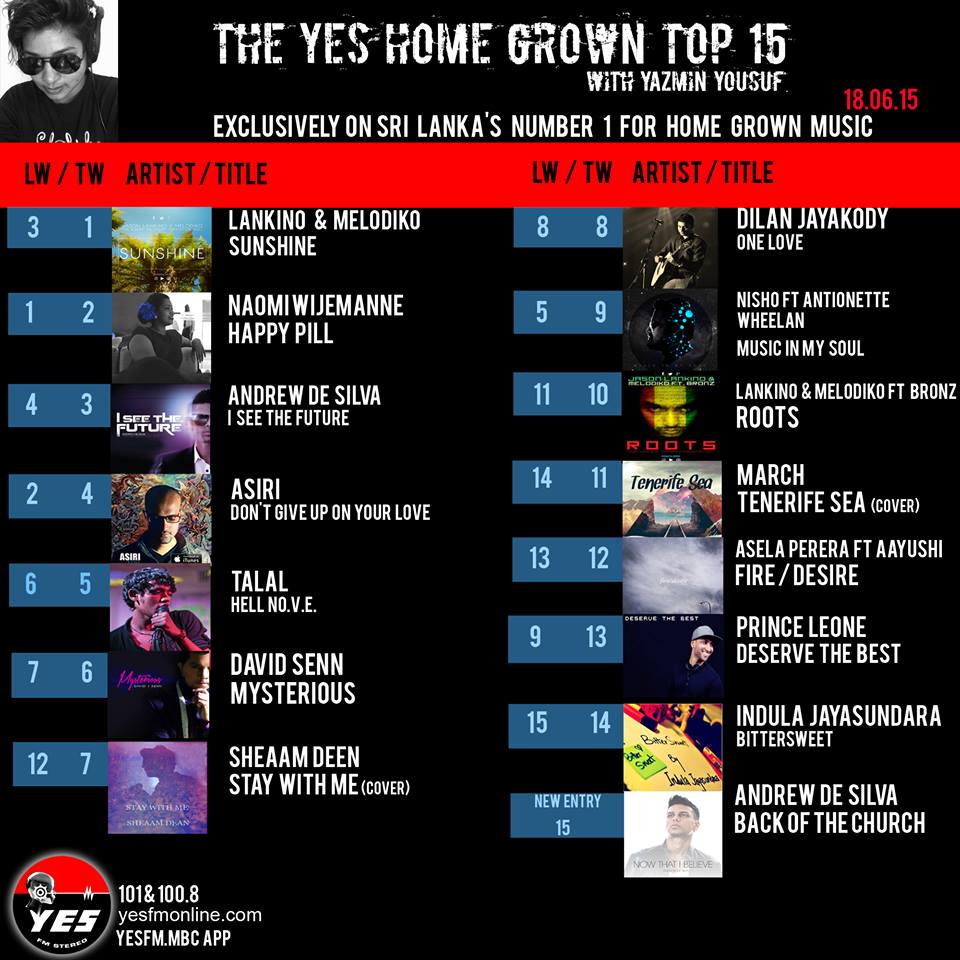 And here's the newest that got it's exclusive premiere on the show too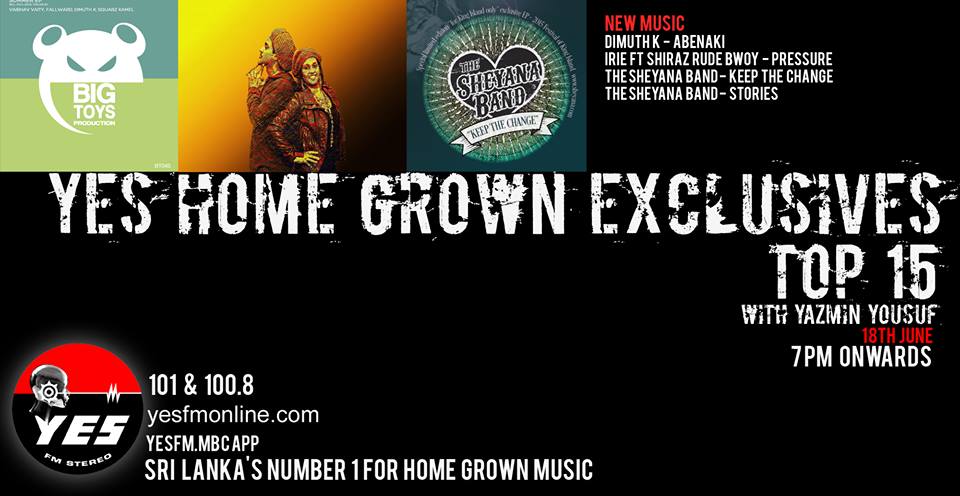 This is what it is: "This Is Sri Lanka" (a single released by producer Pasan Liyanage) with vocals from the Sahashra guys…how'd you find this effort?
Post Colonial Trance Punk that's what they do and no you wont find yourself wanting to take up arms and beat down the presidents door. The after effects of soaking
Chathuranga Kasthuriarachchi is an indie artist from the Sinhala scene and he's back with this all new original titled 'Althinai'.