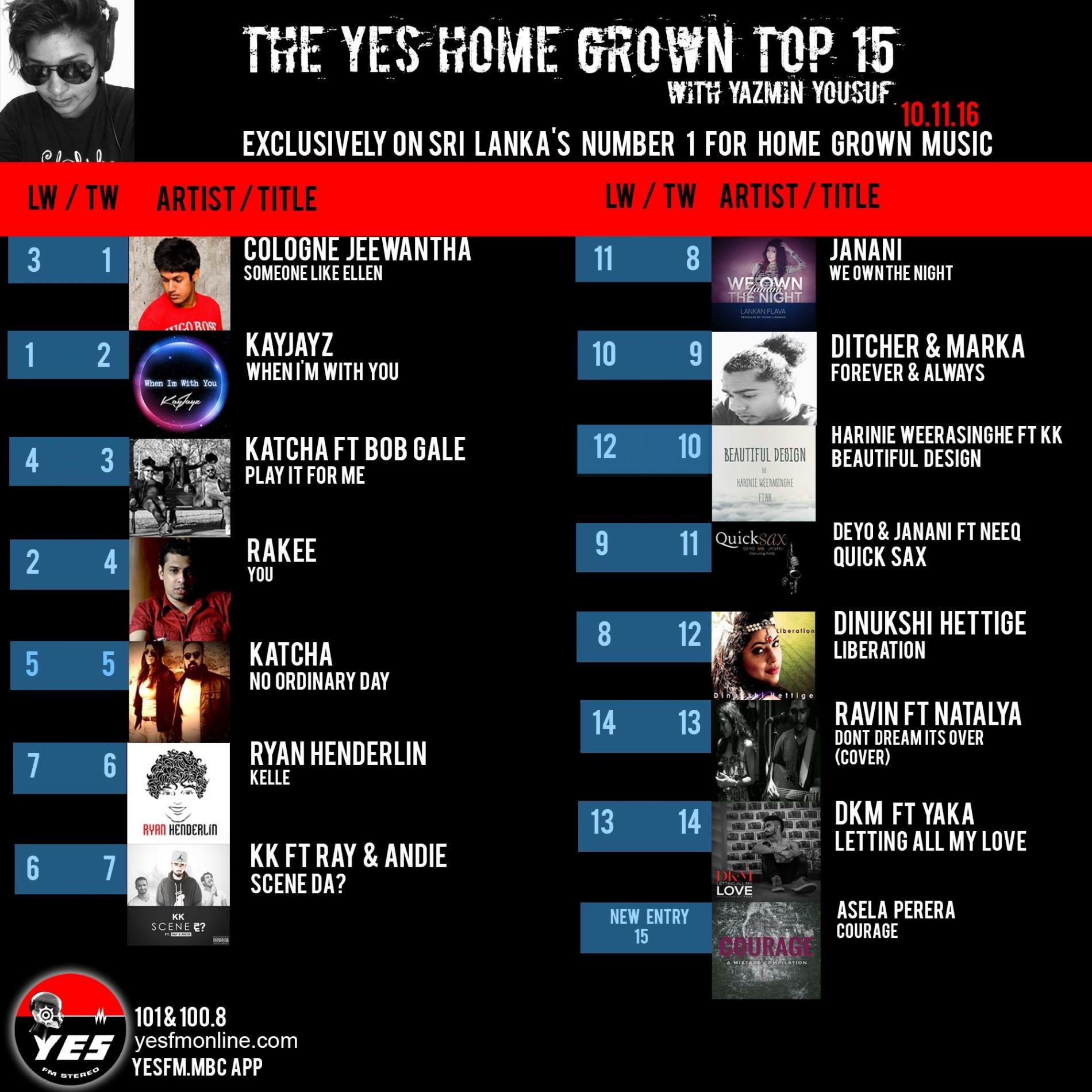 Cologne Jeewantha Makes It To Number 1!
On the yes home grown top 15 with his 2nd original "Someone Like Ellen". It's a first for the Kandy based singer who previously had singles on the countdown including his cover of "Waves" and his original "Not Easy".
Here's what happened on the countdown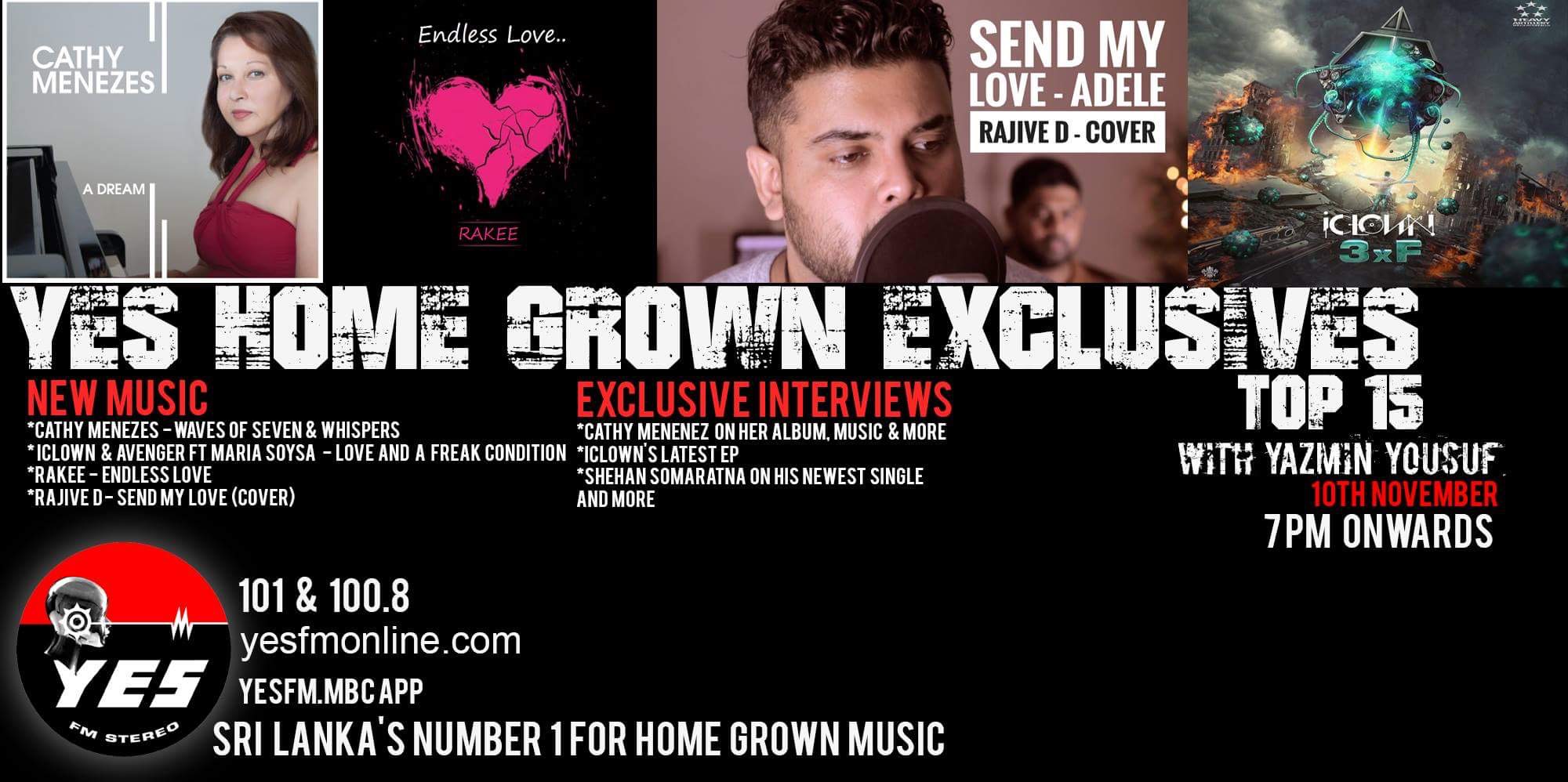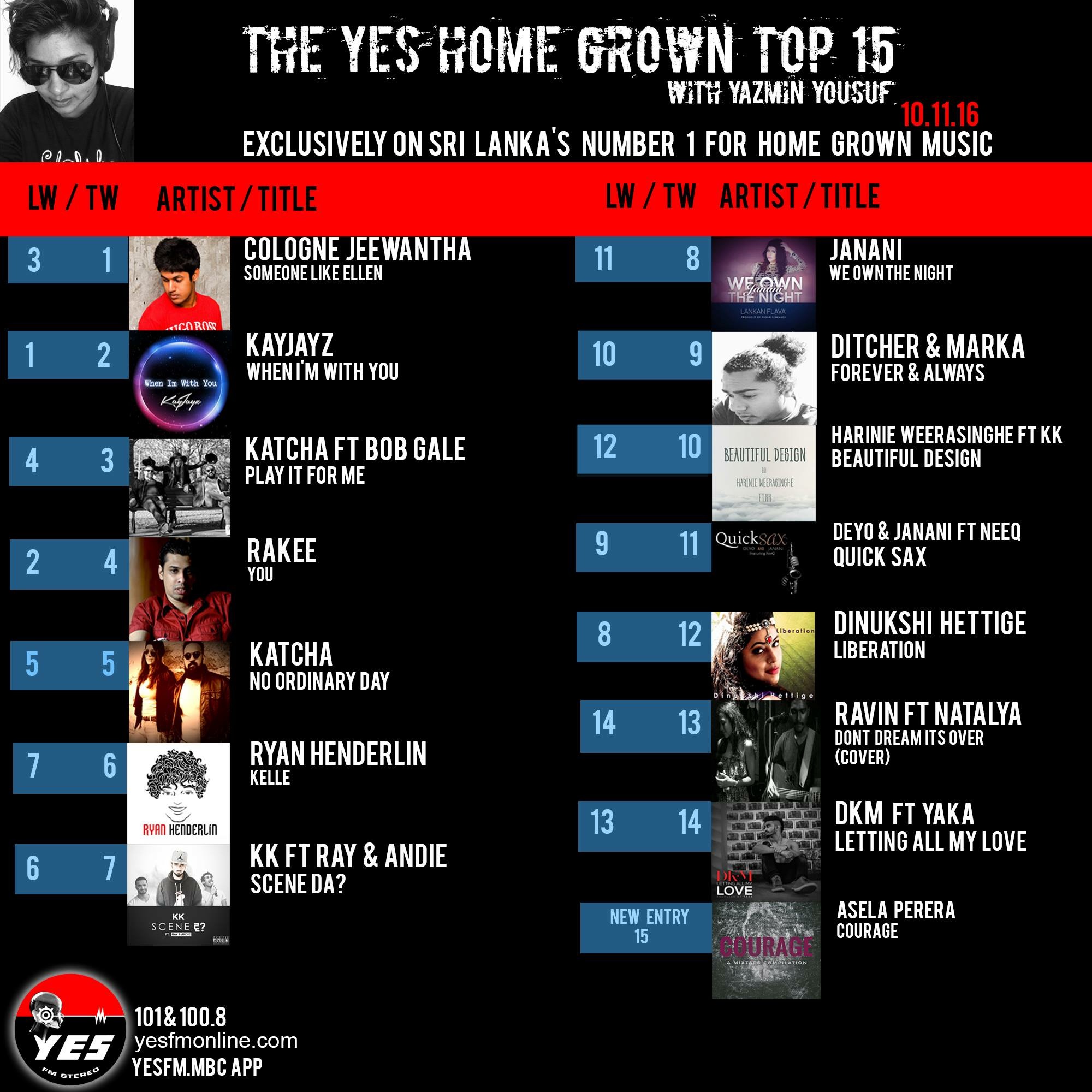 we think Daffy could become one of those special sort of DJ's if he ever learns the craft, this special mix is not his first though, his first being a
We like freshers taking up the art of Sinhala Rap seriously, check out Aki Vish & Black Hunter's single already!
this is another rare happy, progressive house effort from the producer himself. we reckon its gonna be more than another ipod fave :3