Coat Of Arms Announces New Single
And here's all you need to know about this special release for Lankan fans.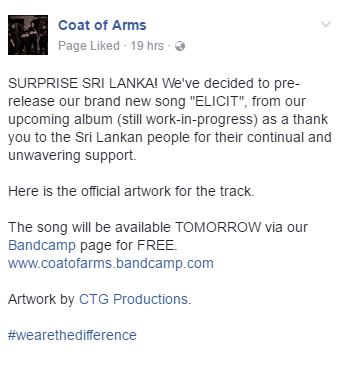 we are curious about this post by the great Tareeq Musafer..we've known him to be a dj, an educator and a businessman..this is new.Very, actually..more deets on this soon. Speaking
The much anticipated single & video dropped yesterday evening and it sure makes for one heck of a watch, see how you dig his first drop for the year.
and its really not what you're thinking, trust us that its gonna be one of those tracks you just don't see coming and FYI there's gonna be another name on