Chase D Leaving TNL
Looks like 2014 aint the best year for radio, with some pretty known personalities leaving their former radio homes either for "migration", power shifts or cuz of the need to grow outside media. We'd miss Chase D (Samila Wanigasekera) on the air and on stage but hey everyone that's been in radio have always been made for bigger and better things.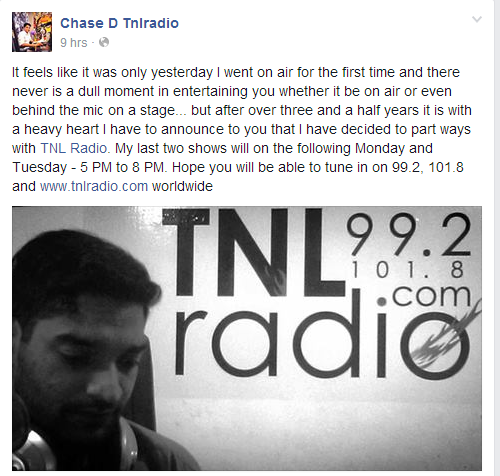 To Chase D all the best yo, wherever you go.
Released yesterday is this all new, stripped down take of Sanuka's hit 'Ciao Malli' by Kavya with a little help from Bernie.
we are more than just a little late in posting this but it's here and its a mighty good mix by Electro Mechanic that features a few great tracks from