Booka Booka Gets A New Website Soon
All members of the booka fam posted identical statuses all day long yesterday and this is a good thing. September, come soon!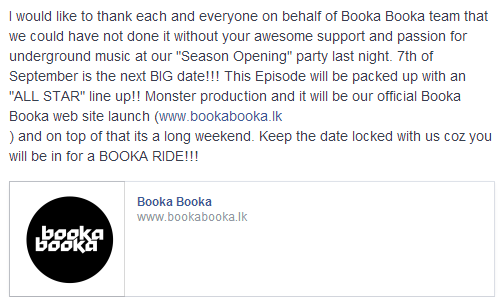 And here's a collaba that a lot of people didnt see coming! The legendary Soundarie David is collaborating with a team of musicians for her debut original and this one
Here's all you need to know about Delvin Hindle's upcoming video to an unreleased single 'Ride It'; This would be his third drop and while there is no date set
It's been a minute since producer Yaka has put out material and here's his newest, a collaboration with Rappers Mandira N Maliga, featuring freshers DOTA and Shashini Janz.