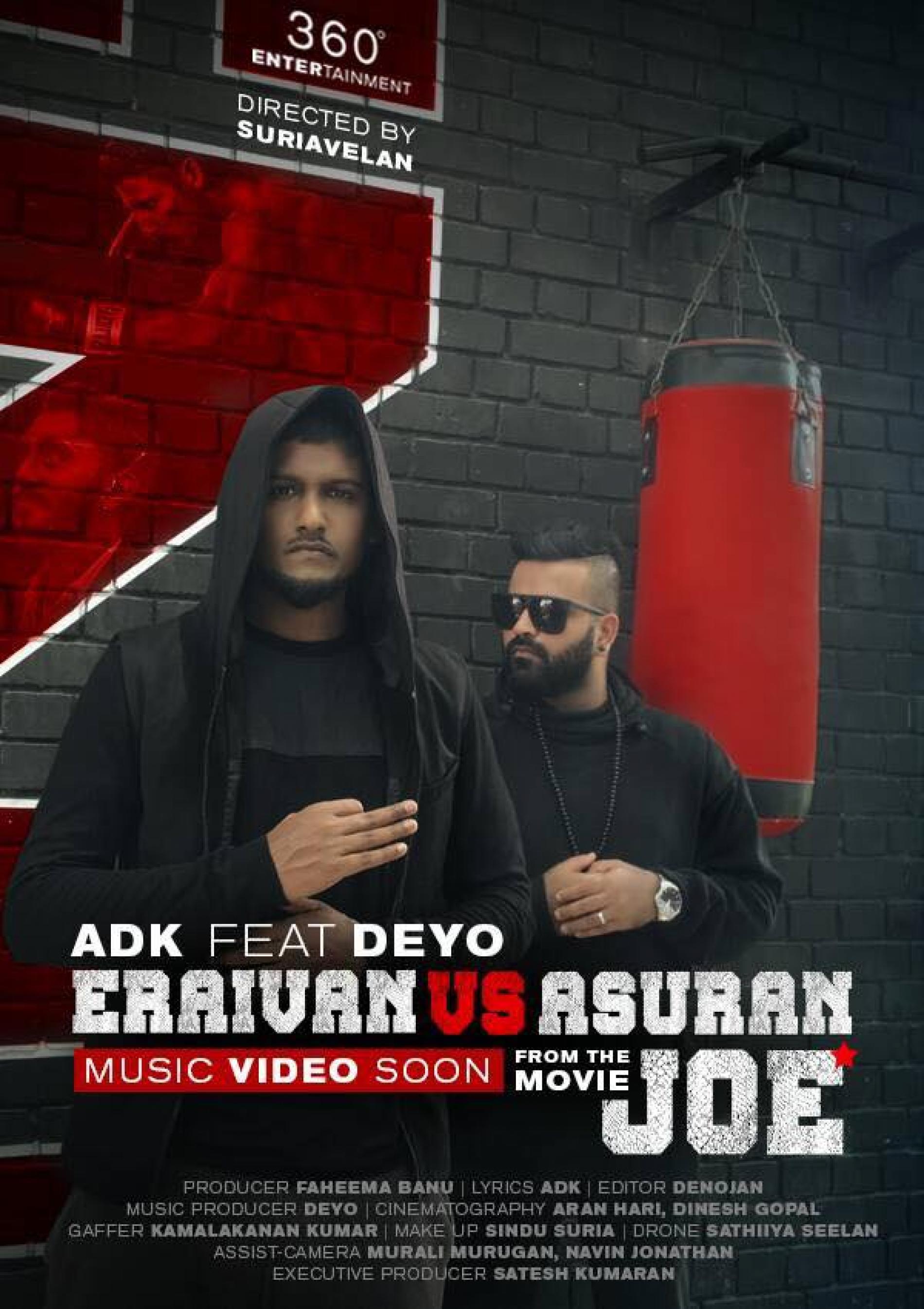 ADK Ft Deyo : Eraivan Vs Asuran (OST – Joe)
Looks like this is going to be another epic collaba by ADK & Deyo and this time around, for the Kollywood movie Joe. While no release date has been dropped, we believe it would be sometime in the not so distant future.
Click here to find out more about the movie
Featuring 105 members of The Old Joes' Choir from Colombo & around the globe, is this pretty neat take of 'World In Union'.
worth the buy from one of Colombo's senior metal bands "Tantrum"…it's their debut album for shredder's sake, get it! get in-touch with them on their fb https://www.facebook.com/tantrumental
And it's out! The official single off the OST of 'Pavements' dropped on vimeo last evening and we think this is some pretty good singer/songwriter stuff and it sure does