The All New Deen's Kitchen Opens Today
Deen's Kitchen which is run by producer Az Sherif & that beautiful performer Shermaine Willis has an all new look and menu and from what we know, their all new restaurant which has a new menu opens their doors today!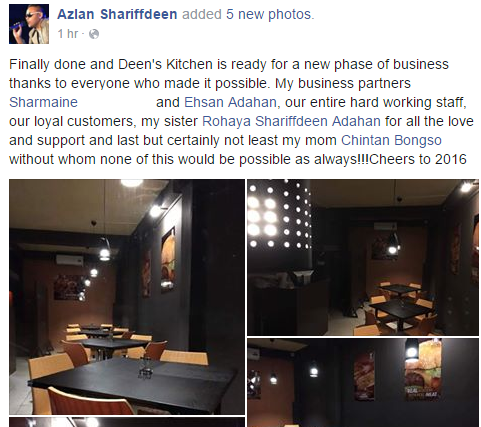 Deen's Kitchen has come a long way since starting off as a delivery & take out spot to now this and this is one of the few places run by artists from the home music scene, so do stop by and support already!
Here's a competition we recommended going for as hey, who wouldn't want half a million in prize money?  The opportunity to have your single produced by the most sought after hit makers in Sri
He's controversial and not in a bad way, and it looks like he's taken a completly different turn in his newest release. See how you dig 'Nisandasai Adare'.
Pixel Morph (movie man – Minnacus/Duckdog), Dushanthan Sivananthan (rapper), Melissa Pereira (singer)  & Chinthka R (singer/Melody Addicts) – have the best year ever! team yazminyousuf.lk photo credits: Loshaarn Bastian