Shokaagni Celebrates 10 Years
The Lankan underground metal scene has had many projects come and go, and some that actually resurface after long a hiatus and one of those names is Shokaagni – A one man project since it's inception. Known for their split EP release Rana Gosha with Funeral In Heaven & Raaksha released in 2009, Shokaagni is back with another offering (released through Candle Of Hela Metal) and we caught up with Ravulu for a quick one to one.
DB: You are back after a hiatus, what have you been up to?
Ravulu: I've been busy with a lot of things, but I never left my involvement with music. Despite not having any proper public releases, there are many recordings that I had made for Shokaagni over the past decade. I am slowly working on getting at least another demo out, which should contain material recorded in 2014 with a live drummer. Besides Shokaagni, I've been busy with other music and non-music related projects. Things take a long time to materialize and somehow, I seem to be plagued with delays beyond my control. For example, immediately after recording this demo that now sees a cassette release, I had to leave for India for studies. I started Shokaagni in 2008, along with a couple of other solo projects after I split from my then band. All these projects started back then are now slowly rolling out demos/releases. So, from a musical perspective, I've spent the last 10 years slowly learning my craft and honing it.
Back when I started writing songs on a crappy Indian guitar for Shokaagni, I had this notion that my ability to play was inadequate. But after re-discovering some demos I made back then, I now hear things such as dissonance and other characteristics that are still present in my music. These weren't so commonplace and trendy back then. I guess not having any formal training and being clueless as to how to play can have a positive impact as one isn't restricted by 'rules' or a formal-thinking sort of mentality.
DB: 10 years is a very long time and we haven't seen/heard much from you…what has been some of the best material you've put out so far?
Ravulu:  I haven't really put out anything to the public. There was a split release with Funeral in Heaven and Raaksha back in 2009. Other than that, there was a rehearsal demo uploaded to Youtube in 2014.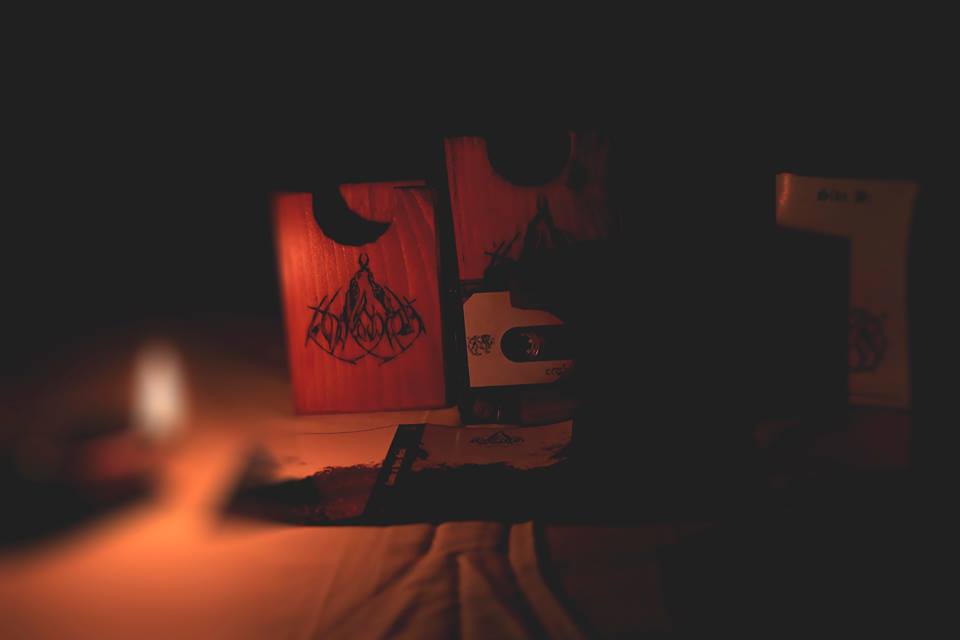 DB: Tell us about your limited release tape?
Ravulu: I've made many attempts to release this material many times in the past, but nothing came to fruition. This time around though it was done well and the whole release was a concept executed by two of the individuals behind Candle of Hela Metal. I met them through their appreciation for Shokaagni and they've been very supportive. N. M. of CoHM pitched the idea for the wooden box and I guided him on the layout. We originally wanted to have this released at their gig 'Siyanapura Balavegaya', but due to the nature of the release and the amount of work it required, we couldn't get the tapes assembled in time. However, I am glad that they didn't rush this and took the time to handcraft a beautiful release! I must mention the following individuals in recognition for their contributions:
N.M and N.D. of CoHM, ChF of FiH/GS, BWG, M.D. and D.P. of Spleen Saint, and Makka for the logo.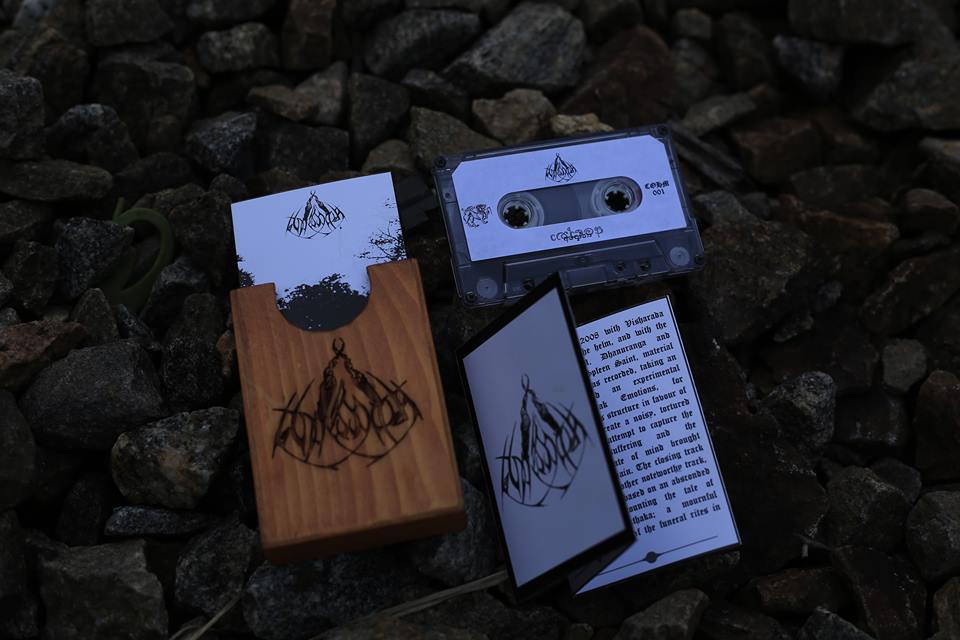 DB: Future Releases?
Ravulu:  I would like to put out another demo tape/EP. There has been a split release in the works with another Sri Lankan band, but due to delays (as has been the case, always!), it's uncertain if this would materialize at all. It has already been four years now! Realistically, uncertainty reigns supreme! So, don't expect anything anytime soon.
'Andonna' The EP – a throwback to 2014
DB: How different is your material?
Ravulu: If you're referring to my own material in the past vs now, it hasn't changed a whole lot. The core ideas are still the same, with the only difference being I am more skilled today than I was before, and I have also learnt how to execute ideas that I conceive. So, in a way you could say it has 'improved' or 'refined' over time, but some musical characteristics that were budding back then have now fully blossomed. I am also involved in a few other musical projects, so all these different experiences helped me craft better material.
Thank you for the interview and thanks to everyone that has supported this project so far!
keep tab & support Shokaagni by purchasing merch – click here
Its a big weekend for the Colombo 00200 Kinesthetics as Saturday see's them launch an important album and in their own words, they will be 'Manifesting the core of the
Off the movie soundtrack of 'Manithan' comes this single by Santhosh Narayanan that features our very own ADK  on lead vocals and also, not forgetting  Anirudh Ravichander. Check it out
The fun sort of nostalsia as Andrew Obeysekara (stigmata) & Kushal will be brining some awesome covers of those cartoon themes we all still love! Btw Midweek Jam has now