Rapper Spek Hits That Number 1..
spot on the YES Home Grown Top 15!
Smell The Coffee is officially the most demanded for single in the island and here's the video =D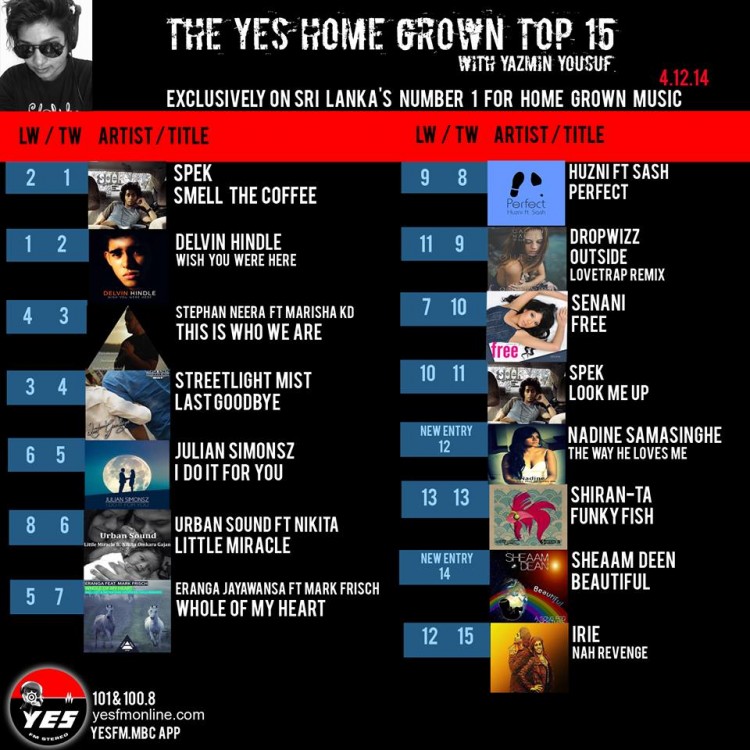 dropping out this week: Dropwizz: A Sky Full Of Stars (Lovetrap Remix) & Ashanthi Ft Resh Monu's"Letting Your Love
An awesome cake day to John Rajitha (Guitarist) & Ashvin Iresh Fernando (Guitarist/Unsung Conflict) from us here at team yazminyousuf.lk photo credits: Mud Entertainment (John) & Lucid Fantasy (Ashvin) support
This has to be the only time a band put out artwork with a interactive concept. Theory triggering? what's running in that mind of yours?
This is prolly another BIG single for Tamil rapper Kingsouth Krishan as he teams up with one of the biggest names in Kollywood – Gana Bala and producer Iraj for