ELSZ Stays @ Number 1 For Another Week!
'Are You Okay', her collaba with the late Karan Joseph, produced by Versa spends its 2nd week at number 1 on Sri Lanka's Biggest Countdown for Home Music – The YES Home Grown Top 15. 
Here's the countdown.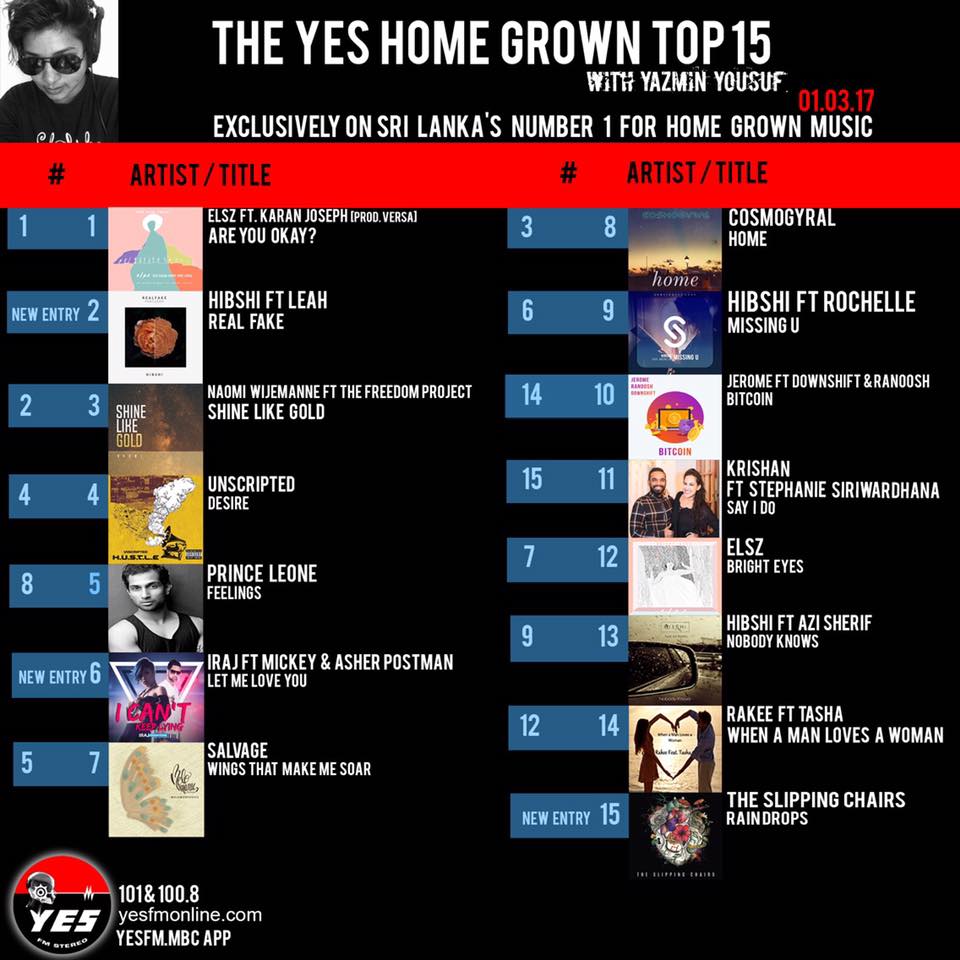 its an honest sort of track which we think could make it big, give it a listen if you dig conscious rap and if you're interested, get the DL here:http://www.hotnewhiphop.com/j-nil-finally-blessed-mixtape.69375.html
Praneeth Chandrapawan aka Inspector Bass is back with this remix, its released thru Synthphobia Records.
Producer Shenic Tiserra aka Fatal is a pretty fresh name to the scene and this single which was released a few hours ago is prolly his first original..see how you