EDM City's Gathering Ain't Gonna Be No Ordinary One
we've been feeling the vibes for a very long time now and by the looks of it, the 29th of June is shaping out to be one of the best days of 2013…at first it was 25 home djs and 2 international ones, now there's Heshan (percussionist), Colombo's most sought after beat-boxer Julius Mitchell, The BroBotz and Spirited! …a not to be missed.period!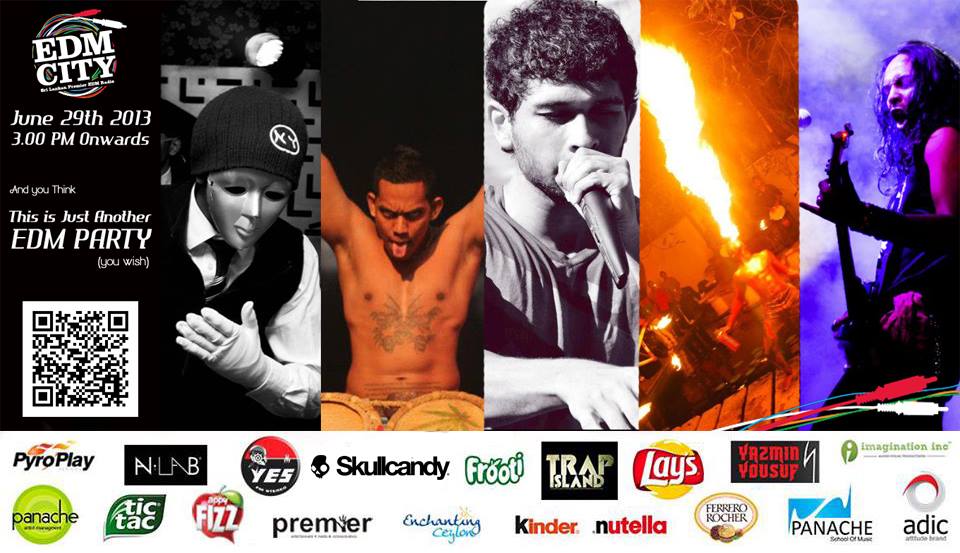 for tickets & details, go here https://www.facebook.com/events/131668210360180/?fref=ts
Channa De Silva has been working hard on new material and this one dropped a few days ago and had a great breaking in day on beatport. Click here to
The front man of Cosmogryal every now and then does drop a cover and we think this unique to him take is just worth the replay.
Sunj Bandara of 'Diamond Girl' & 'Say You Love Me' fame is back this year on YouTube and for good, as the singer plans on keeping things constant on his