Down Town Pulse Is Postponed, What Does This Mean?
It means that its on 3 different dates, that's all.
here's the official announcement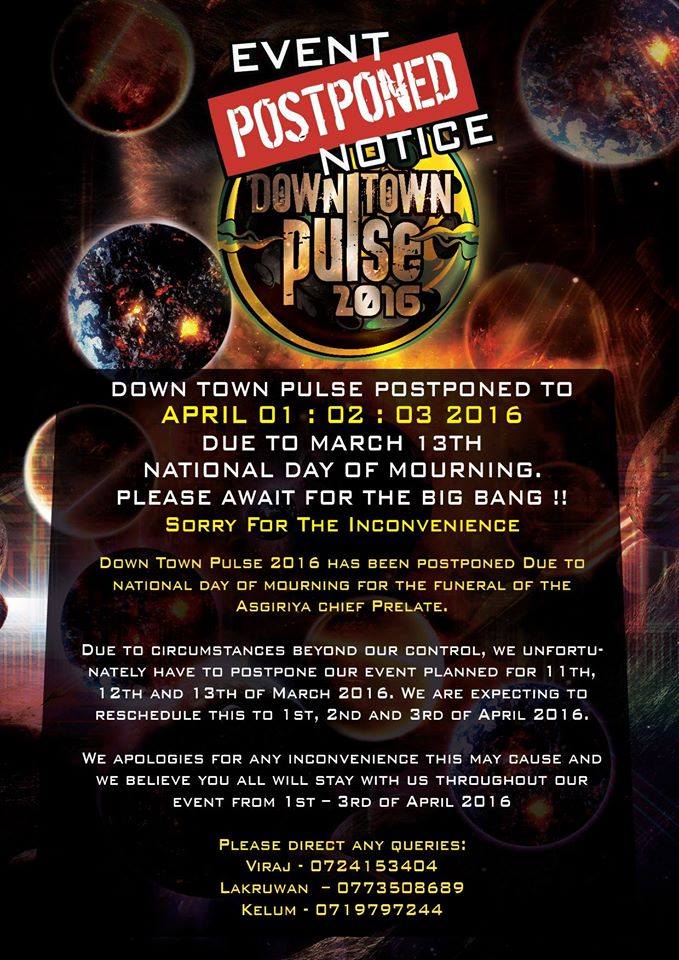 Looking forward to seeing you on the 1st, 2nd & 3rd April Sri Lanka!
Mario Ananda is no stranger to the music scene of Sri Lanka and his latest single 'Rose', was done for the winner of Miss Sri Lanka Europe 2o18 : Lina
The first edition of the Occult Death Ritual series for the year kicked off at The Metropolitan on Saturday and saw some of the best from the scene take stage.