Down Town Pulse Is Postponed, What Does This Mean?
It means that its on 3 different dates, that's all.
here's the official announcement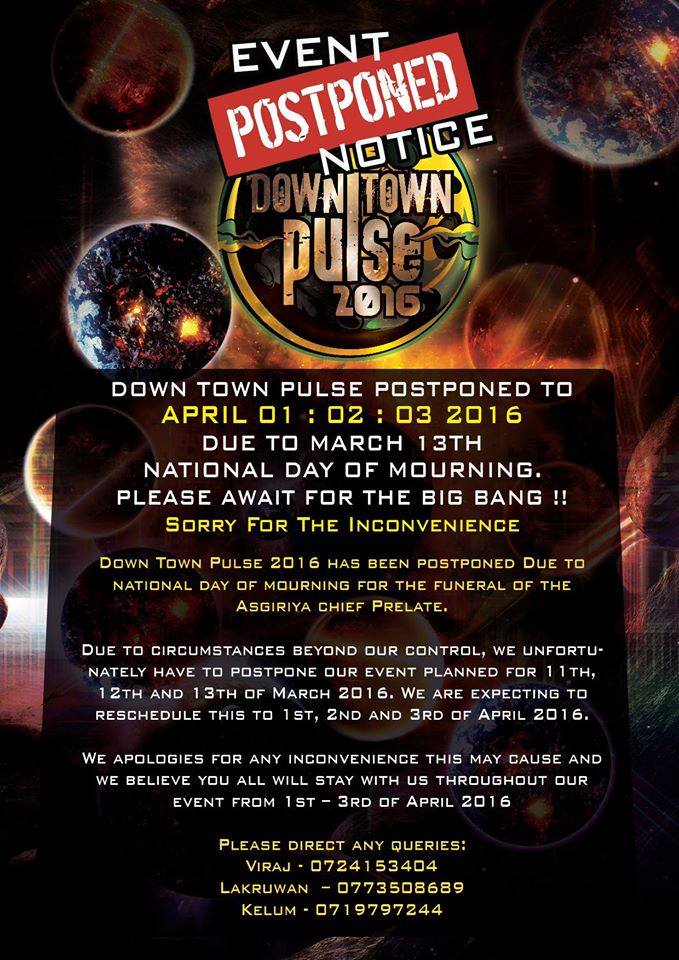 Looking forward to seeing you on the 1st, 2nd & 3rd April Sri Lanka!
Change is always, good! Here's a single we think could help push a positive feel into a scene that has seen its share of drama during the last few years.
We love this initiative by the girls for fans & friends of the group to join them in keeping ft with what we're assuming could be a mean combo of
Andrew De Silva's last drop of the year is what we'd like to call an instant hit! It's quintessential Andrew, we think this see's him in an element a lot