Down Town Pulse Is Postponed, What Does This Mean?
It means that its on 3 different dates, that's all.
here's the official announcement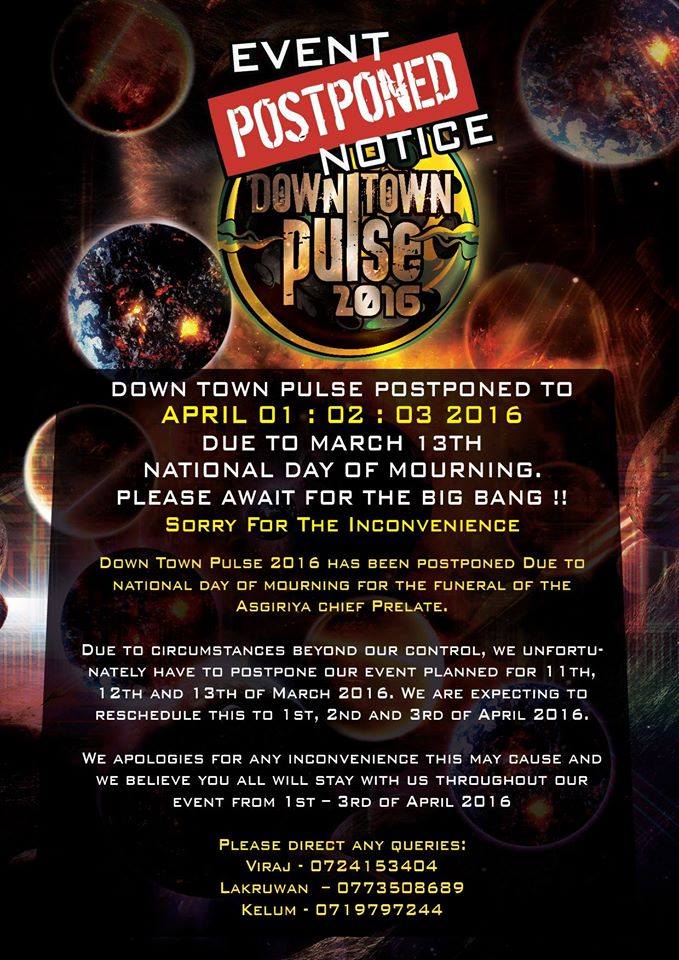 Looking forward to seeing you on the 1st, 2nd & 3rd April Sri Lanka!
And here's the longest version of Jazz Theory we've ever heard / watched. truly a treat! 
We swear, every time The Drill Team drop a single they deliver some solid content! This one features Mihindu Ariyarathna (Wayo / ex Nemesis) and of course, Sanuka who also
Everyone knows this guy for 3 things – being the Drummer/vocalist of Constellation TNL Onstage Winner (Band Category), Drummer for Montsegur & the guy behind Noctua and here's another reason to