Asvajit – Flow (Original Mix)
We've known this Dj & Producer to take on some pretty different genres in the recent past (Pillow Talk Ep)and this single comes to us as no surprise!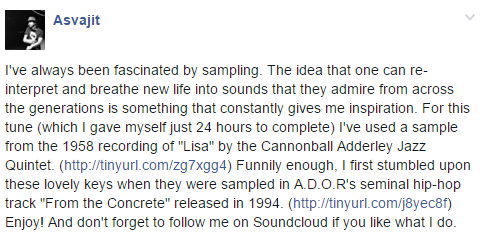 This is too awesome not to have its mention here, done by (on a hiatus) R.A.G.E's front-man Ravin..he pretty much takes on every instrument by himself..dont believe us, check out
This is epic on so many levels and we love how he's made the lion have so much bootay!!!!
And its here! The full video drops on the 21st of Jan and also from what we know there might be an interesting remix of this too by a underground