Asvajit – Flow (Original Mix)
We've known this Dj & Producer to take on some pretty different genres in the recent past (Pillow Talk Ep)and this single comes to us as no surprise!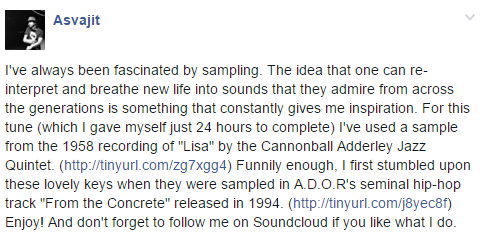 this one just might be his best one to date, a typical sorta flippy tech house effort minus the nature sounds we're used to hearing on his previous efforts. The
You might remember Swinly from The Brass Monkey Band and here she is on her wedding day sometime last year, owning that single by Alicia Keys.
we recommend this event if all you want to do is enjoy some real (secluded form the normal) time out, with some of the best musicians in lanka and of