Asvajit – Flow (Original Mix)
We've known this Dj & Producer to take on some pretty different genres in the recent past (Pillow Talk Ep)and this single comes to us as no surprise!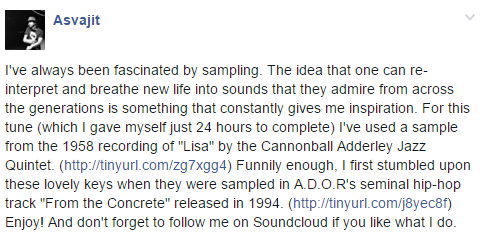 The group that is Sean Sansoni & Jonathan George sure must be feeling super celebratory! In case you are not familiar with their first number 1.. and here's the single
Shenic Tiserra aka Fatal released this, perfect for summer single and we think we spot quite an improvement in his productions. Thoughts?
And here's your fix of stellar underground sounds by the Lankan Malaysian connection – Dilee D! Like it? Share it! Sounds Of Underground UB Radio Show EP014 by Dilee D