Asvajit – Flow (Original Mix)
We've known this Dj & Producer to take on some pretty different genres in the recent past (Pillow Talk Ep)and this single comes to us as no surprise!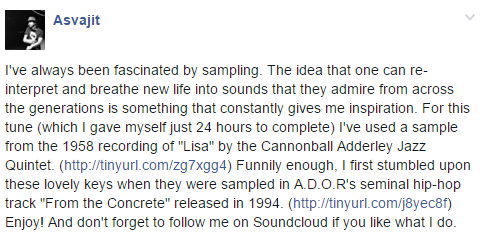 Both singles are getting their radio debut today on the YES Home Grown Top 15 (YES101&100.8/ yesfmonline.com/YESFm.MBC App)..but before that, see how you dig it here Sheaam Deen: Have Yourself A
we like how this all went down last year when the call outs happened via text and this continued till last month. This is by far wayy better than those
This, hands down is another brilliant lovetrap remix by Canada based Kavindu Indatissa aka Dropwizz..dont forget to take advantage of the free dl too!