Unscripted Spends Week 3 On The YES Home Grown Top 15's Top 2
Unscripted's 'Living For The Weekend' continues to dominate the number one spot and following closely, is 'Isolation Nation' at number 2. This is week 3 of the 6 piece from K-Town dominating the top 2 of Sri Lanka's only home music countdown – The YES Home Grown Top 15.
The countdown also saw two new entries, 'Reload' by Lakshane & 'We Made It Out' by Eve Alai.
Here's the countdown at a glance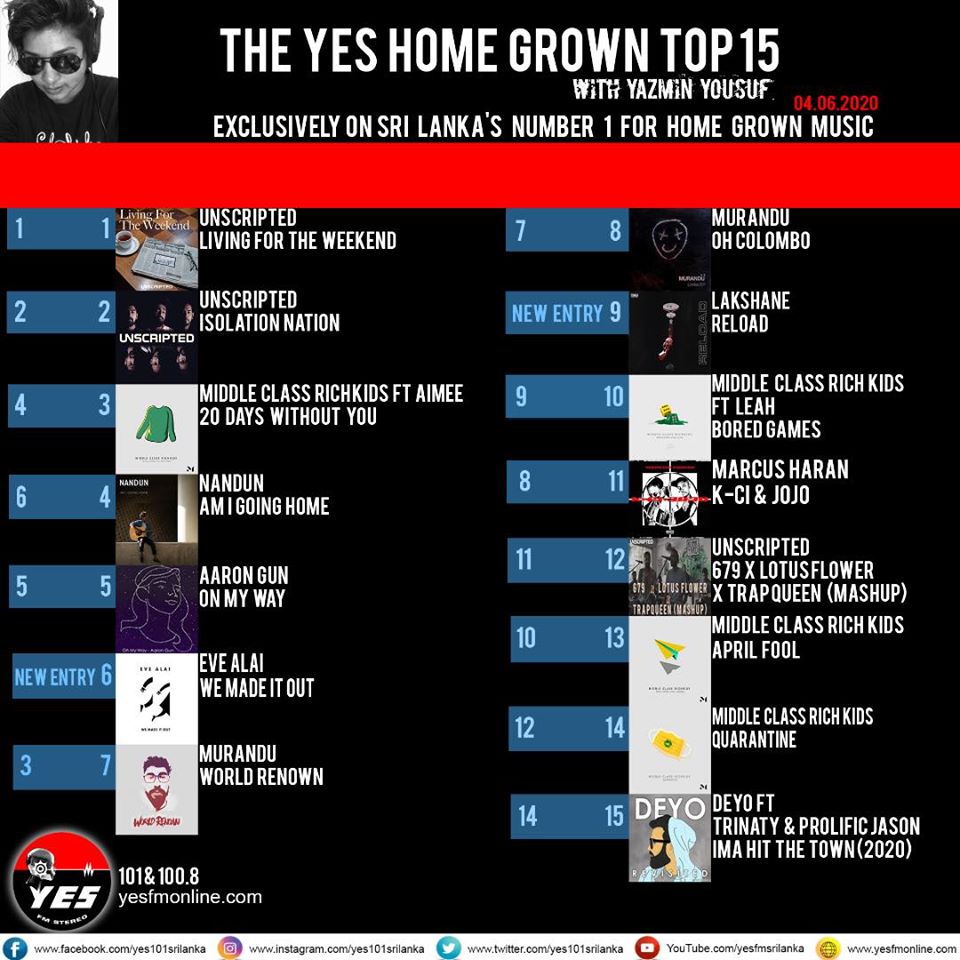 Dropwizz is back with this pretty sick remix and on collab duties is Dollar Bear. See how you dig this remix which is pretty sick.
Aaaah what would life be without a good mix to comlipent life as it happens? this is one of those epic mixes by Tim Tim, check it out already! DEEP
You might know him as one of the members of K.R.O.S.S & Salvage but now know him as the solo artist who's not afraid to get out there and show